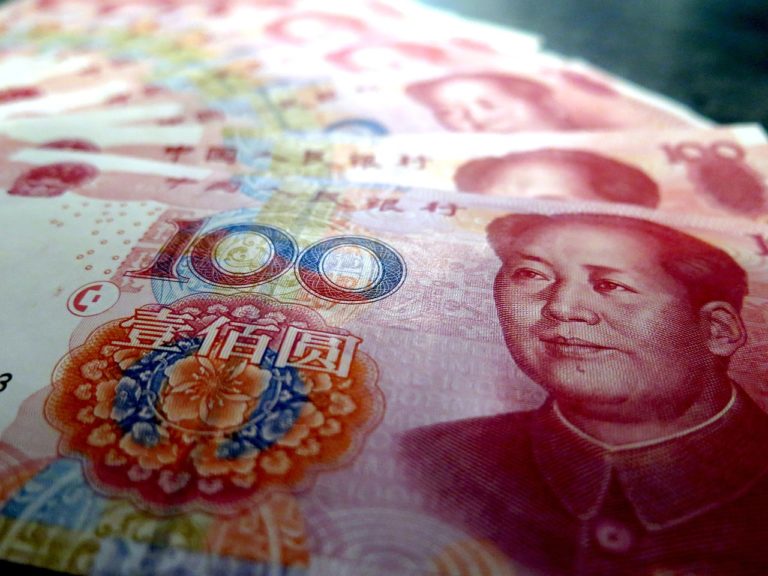 Seventeen years after joining the World Trade Organization (WTO), China counts the ways global trade has grown during its WTO membership, in a white paper defending the rules-based international system. Are these economic benefits sustainable?
Q1 hedge fund letters, conference, scoops etc, Also read Lear Capital: Financial Products You Should Avoid?
China Defends Rules-Based Trade 17 Years After WTO Entry
Transcript
Fund Manager Profile: Kris Sidial Of Tail Risk Fund Ambrus Group
A decade ago, no one talked about tail risk hedge funds, which were a minuscule niche of the market. However, today many large investors, including pension funds and other institutions, have mandates that require the inclusion of tail risk protection. In a recent interview with ValueWalk, Kris Sidial of tail risk fund Ambrus Group, a Read More
Hello and welcome to the world. I was meeting and were coming to you live from Beijing. CTT at the top of the program. China has released a white paper on its relationship with the World Trade Organization also known as the WTO. The document underscores the country's achievements since its inception in 2001 as well as its contributions and commitments to free trade. A milestone for Beijing's Reform and Opening Up program as it looked to integrate into the global economy. China joined the WTO in 2001 embracing the world with open arms. The white paper gives a full account of the country's achievements since then the country's WTO entry 17 years ago set off continuous improvements in the living standards of the Chinese people. Rapid economic growth and more importantly the accelerated integration of the commercial interests of China and the rest of the world. The Paper outlined that China has regularly been a significant contributor to global economic growth when it joined the WTO. It was importing goods worth about a quarter of a trillion dollars annually last year. That figure jumped to nearly two trillion. China has also been a magnet for foreign direct investment in the same periods it increased from nearly 60 billion dollars to more than a hundred and thirty billion dollars. However the Kellerman's shows that China is now in a position to push for much more. We should insist on equal participation and transparent and open discussions. We must respect the will of the majority of the members and in particular focus on the concerns of the developing countries.
The white paper argues that protectionism and unilateralism opposing severe challenges to the global multilateral trading system. It calls on all countries to share the burdens of globalization and said China is looking forward to future opportunities for cooperation so has China proven its fair trade to acquaint financials through this white paper and many of the discussions related to it let's Lutyens our panelists with us in our Beijing studio we have some professor from the University of International Business and economics in China. Also deputy secretary general of China's society for WTO studies professor tway. Welcome to our program. Joining us in Geneva Switzerland Ricardo Melendez. Or does the CEO of the International Center for Trade and sustainable development. What a pleasure to see you sir. And also from Washington D.C. in the United States Jakob Kirkegaard a senior fellow at the Peterson Institute for International Economics. Good to see you once again. Mr. Carter guard let me begin by asking you Professor tway 17 years couple steel entry. Many say WTOL has managed to help a lot of countries. Now the question is why is. Because the Belgian. I'll pick up the deal now is China or somebody else. Is it hard to say because the trade is good for everyone and their tradition should be mutually beneficial to all the WTO members. China has gained a lot from joining the WTO. But if we look at it in the numbers some of them for example China when China into know really intrudes on the one 18 percent. OK. Twenty one percent of China's exports to the United States. Now that number is 18 percent.
But Apple unites these tools on the one about the 2 percent of the United States export to China. But now the number 8 percent. It's a very big increases and also a lot Apple and nothing vested in companies in China. They are selling a lot of goods in Chinese markets. They are beneficiaries benefit. This will make Ogilvie's the cargo ending in the United States. That's the way it was that's a macro that the professor did for us. I mean I think the numbers are not particularly controversial. There has been huge trade growth both ways. I don't think there's any doubt about that. But I do think that we still need to add that I also believe that there's no doubt that China has done tremendously well by joining the WTO. But it is also of course a fact that the current political environment in the United States is very negative.