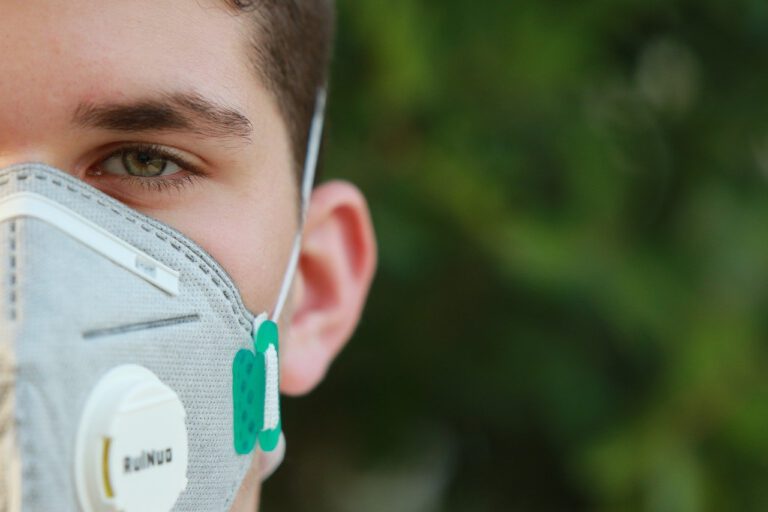 Biden Advisors Consider Anti-Smoking Tactics for Anti-Vaxxers; Requirements Not Reasoning, Cost Shifting, and Grant Conditions All Worked
Q2 2021 hedge fund letters, conferences and more
Hedge Funds Are Convicted On Their Top 10 Stocks Despite Low Crowding As Apple Falls Far Out Of Favor
Concentration in hedge fund portfolios has been rising throughout the year and approached a record high during the third quarter. In fact, the only time concentration was higher was during the fourth quarter of 2018. Hedge Funds Are Highly Convicted But With Minimal Crowding According to Goldman Sachs' Hedge Fund Trend Monitor for the third Read More
Biden' COVID Advisors Consider Anti-Smoking Tactics For Anti-Vaxxers
WASHINGTON, D.C. (September 9, 2021) - Frustrated as things go from very bad to even worse, President Joe Biden' COVID advisors are mulling using the same tactics which forced millions to quit smoking to pressure anti-vaxxers to quit refusing to be vaccinated, says public interest law professor John Banzhaf, who helped lead the antismoking movement, and develop the tactics which were so successful in saving millions of lives and hundreds of billions of dollars.
Reasoning, warnings, entreatments, and even financial inducements were not effective in getting people to quit smoking, in part because of a massive disinformation campaign by the tobacco industry, and those same tactics are proving ineffective in getting people to quit resisting vaccinations, argues Banzhaf.
People really started to quit smoking only when faced with requirements which made it difficult to avoid quitting; the first of which were the smoking bans on airplanes. That's why Biden's COVID advisors are considering requiring that passengers on flights show that they have received at least one shot of an approved vaccine by a specified date or a negative COVID test; just as they must now show a driver's license, and will later be required to show a REAL-ID license.
Banzhaf notes that proof of vaccination will soon be a de facto requirement for international flights, which now already require a current COVID test, and the same rationale suggests extending it to domestic flights also. Such a move would create an additional powerful nudge towards getting vaccinated, and may in fact permit the mask-wearing requirement during flights to be eliminated; much to the relief of the majority of vaccinated flyers who are still being required to wear masks.. Canada has already taken this important step, thereby demonstrating that it is not unreasonable, and can be very useful as an important weapon against the spreading pandemic,
Even more effective in persuading people to quit were bans on smoking in workplaces and in many public places, and ultimately a requirement by many businesses that employees not be smokers . This same highly effective tactic is already in use today as more sporting venues, theaters, cruise ships, and even bars and restaurants are demanding proof of vaccination, as are an ever growing number of employers. Biden can certainly use his bully pulpit to further encourage the adoption of this common sense requirement.
Reducing The Spread Of COVID
Employers, universities, and other entities which do not require vaccinations are often requiring frequent tests for COVID by the unvaccinated. Banzhaf argues that the unvaccinated should have to pay for this expensive testing and other measures (e.g., additional cleanup and disinfecting expenses) to reduce the spread of COVID largely by the unvaccinated.
He notes that once the public realized that smoking was costing hundreds of billions of dollars in excess medical care and other costs - and that most of this huge cost was being borne by those who had quit in the form of higher taxes and inflated health insurance premiums - there was a concerned effort to require those responsible for these costs to bear them. The argument was simple fairness - "He's Your Monkey, Keep Him Off My Back" - but the effect was to force many smokers to finally quit.
Delta and other companies have decided to charge unvaccinated employees more for their health insurance; a powerful incentive for people to accept vaccinations. Biden's advisors may suggest that the President encourage such cost shifting - out of fairness, but also because it will prevent many needless deaths and huge medical costs - by employers for their workers, but also by life and health insurance companies and others (e.g. cleaning and disinfecting costs for renting rooms in hotels and motels).
Using The President's Executive Authority Over Grants
In addition, Biden's COVID policy advisors may suggest that he follow on his use of the President's executive authority over grants to incentivize nursing homes by announcing that federal agencies awarding health related grants will give priority to applicants (e.g., cities, counties, universities, hospitals, nonprofits, etc.) which have a vaccine requirement for their staffs. The President can take this simple step without any congressional action or rulemaking delay, and it would have a major impact on saving lives and tax dollars. After all, argues Banzhaf, why should taxpayer dollars be awarded to health organizations not willing to take this simple and proven step to save lives?
Today the tens of millions of Americans who have agreed to be vaccinated are being penalized by the smaller number of unvaccinated in many ways: their children lives are put at risk, many have lost their jobs, those unlikely to spread the virus are being burdened by having to wear masks which would not be necessary once enough people are vaccinated, and they are being forced to pay higher taxes and inflated health insurance premiums.
Biden can and should stop coddling the unvaccinated by finally using the same tactics which were so successful in persuading tens of millions of Americans to quit smoking, even though quitting smoking is much more difficult that accepting a free and readily available vaccination, argues Banzhaf, who says that the spectacular successes he and others had on persuading people to quit smoking shows that they are much more effective than the simple persuasions upon which the President has largely relied.