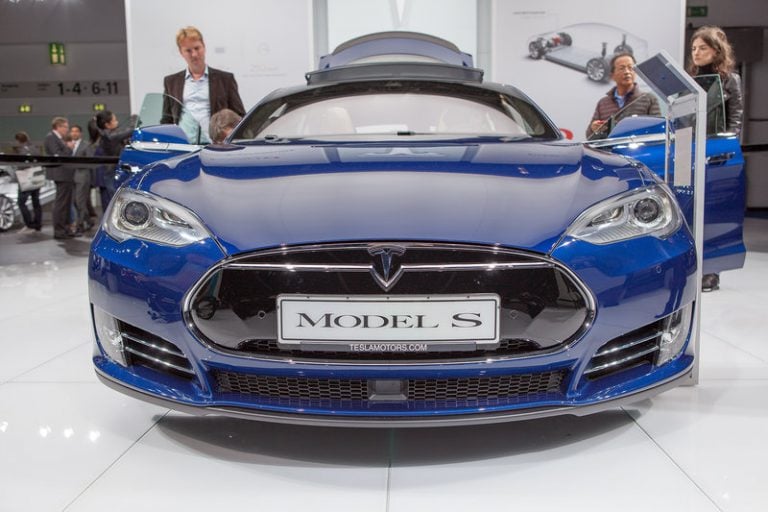 The California Highway Patrol arrested an owner of a Tesla Inc (NASDAQ:TSLA) Model 3 after he was found riding in the backseat while the car was driving itself. He had been cited before for the same behavior, and now that he is out of jail, he's done it yet again.
Q1 2021 hedge fund letters, conferences and more
Tesla driver booked in jail
Officers arrested 25-year-old Param Sharma on charts of reckless driving and disobeying an officer. Multiple drivers called 911 on Monday evening to report a car going down the road without a driver and with a man riding in the backseat. Police also impounded his Model 3 when they arrested Sharma.
Star hedge fund macro trader Colin Lancaster warns: Inflation is back
Talk of inflation has been swirling for some time amid all the stimulus that's been pouring into the market and the soaring debt levels in the U.S. The Federal Reserve has said that any inflation that does occur will be temporary, but one hedge fund macro trader says there are plenty of reasons not to Read More
KTVU Fox 2 reported earlier this week that he spent a night in jail. However, not long after getting out of jail, he met with KTVU reporter Jesse Gary, and he drove up sitting in the backseat of a Tesla with no one in the driver's seat.
When asked if he had bought a new Tesla after police impounded the other one, he said he was "rich as ****" and "very rich." He also said he has "unlimited money to blow on Teslas" and that if officials take away his Tesla, he will just get another one.
Sharma bought the Tesla on the first day he got out of jail, and by the afternoon, he was showing how fast he could shift from behind the wheel into the backseat. He added that he feels safer in the backseat than in the driver's seat.
Autonomous driving isn't autonomous yet
Tesla has repeatedly said that its autonomous driving system isn't ready to be operated without someone behind the wheel, paying attention to the road and ready to take over at a moment's notice. Several accidents that may have involved Tesla's Autopilot have been under investigation in recent months.
California law requires that vehicles with self-driving capability have someone in the driver's seat while they are in motion. Legal experts told KTVU Fox 2 that a judge could impose strict penalties if Sharma continues to ride in the backseat of his self-driving Tesla. They believe the judge at the first court date will give him a stern warning and say that they will put him back in jail if he does it again.
However, Sharma said he would just keep getting out and buying new Teslas. His next court date is set for July 6, and he told the TV station that he would plead not guilty.
Tesla is part of the Entrepreneur Index, which tracks 60 of the largest publicly traded companies managed by their founders or their founders' families.