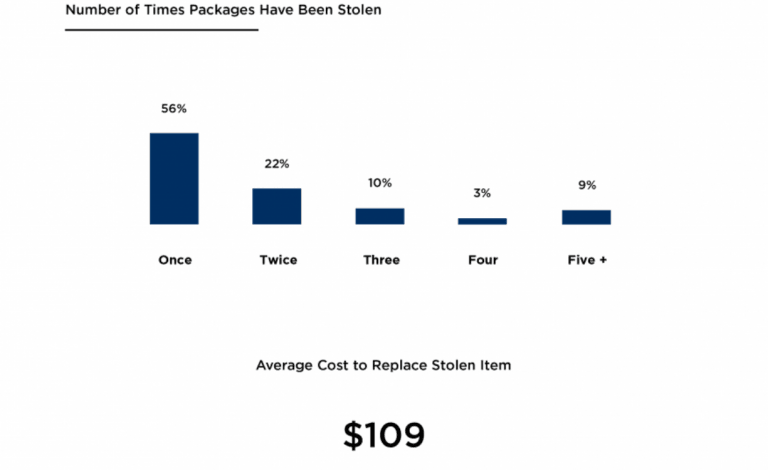 Package theft is a growing problem across America. A recent package theft report found that 36% of Americans have dealt with package theft within the last year. With Black Friday, Cyber Monday and the holiday shopping season approaching rapidly that number is sure to rise.
Short-Seller Spruce Point Highlights Its Latest Canadian Consumer Short: Saputo
Reputed short-seller Spruce Point Capital Management released its latest short report this week. The firm is shorting Canadian dairy and grocery manufacturer Saputo. Spruce Point chief Ben Axler believes the company is entering a phase of declining growth and highlights the financial stress and growing challenges he sees it facing, not only in Canada but Read More
Q3 2019 hedge fund letters, conferences and more
A marketing research firm based out of Chicago, C+R research recently surveyed 2,000 American consumers to see who's being affected by package theft this holiday season. Let's take a look at some of the interesting takeaways from the package theft report.
The survey started out by asking about the frequency of package delivery in the United States. 45% of American consumers say they have a package delivered at least once per week and 45% says they get a package delivered at least once per month. Only 5% of respondents said they receive a package at least once per year and 1% said rarely to never. The average number of packaged delivered per year is 45 packages. That number increases slightly for Amazon Prime members (51) and drops significantly for non-prime members (25). They survey also found that the average e-commerce spending per month is $222.
The second part of the survey asked about package theft. 36% of American consumers say they've had a package stolen. 56% of American consumers know someone who has had a package stolen. 31% say their neighbor has had a package stolen. Of those who have had a package stolen, 56% say it happened only once, 22% said it's happened twice and 9% say it's happened five or more times. Consumers report that the average cost to replace a stolen item is $109.
Package Theft Report Details
Listed below are the top actions consumers take after a package was stolen:
Contacted the seller/Amazon (83%)
Contacted the delivery service (60%)
Checked with neighbors (48%)
Called the police (13%)
Viewed a neighbor's security camera (7%)
The next part of the survey looked at the measure's consumers are taking to prevent package theft. Among the people who have reported a package theft previously, 25% installed a doorbell camera, 19% installed another type of security camera, 17% installed motion lights, 10% bought a dog, 5% installed a fence or gate and 4% invested in an Amazon Smart Key. The average consumer has spent $191 to prevent package theft. 54% of consumers are fearful of packages being stolen when making purchased online and 42% avoid buying certain items due to the threat of theft.
The final part of the survey looked at precaution's shoppers are taking for this holiday shopping season. 50% of consumers said they planned to stay home for a delivery this holiday season. 32% plan to shop at stores as opposed to online. 31% will choose an in-store pick-up option as opposed to having the package delivered. The full report on package theft from C+R research can be seen below.