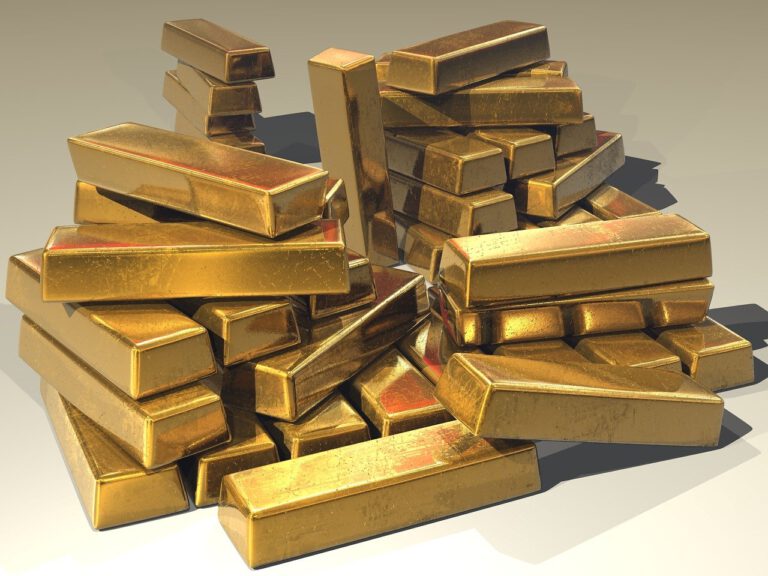 Precious metals are metals that are scarce and possess high economic value. Such metals are useful as a store of value and play an important role in industrial processes as well. Some of the most popular precious metals are gold, platinum and silver. Precious metals are popular among investors as well. Investors can add such metals to their portfolio through a variety of ways, such as holding metals physically, investing in mutual and exchange-traded funds focused on precious metals, buying futures contracts for a particular metal or buying shares of public companies engaged in the exploration or production of precious metals. If you are also planning to invest in such metals, then detailed below are the top ten precious metals companies to invest in.

Q3 2020 hedge fund letters, conferences and more
Top ten precious metals companies
Following are the top ten precious metals companies by their market cap (as of August 22, 2020):
Morningstar Investment Conference: What To Do During The Fed Rate Hiking Cycle
The U.S. Federal Reserve is treading carefully with raising rates amid the widespread economic, macro and geopolitical uncertainties sweeping around the world. The Fed raised its target level as high as 20% in the early 1980s to deal with runaway inflation, but we're a far cry from that today — a time when inflation threatens Read More
BHP Group ($137.61 billion)
It is an international resources company that explores and mines minerals, including coal, iron ore, gold, titanium, ferroalloys, nickel, and copper properties. The company is also engaged in petroleum exploration, production, and refining services. Operations of the company are located primarily in Australia and the Americas. BHP manages the distribution of its product through its global logistics chain, including pipeline transportation and freight.
Rio Tinto Group ($76.71 billion)
It is a diversified global mining company that focuses on producing industrial metals, including iron ore, aluminum, and copper. The company is the leading producer of aluminum and is also a leader in utilizing low-cost, carbon-free hydroelectricity for its aluminum operations. Rio Tinto has its headquarters in Australia and the UK. It is able to keep its costs down due to its focus on integrated mining and metals operations.
Vale ($56.84 billion)
It is a Brazilian multinational corporation that operates in the metals and mining segment. Vale is among the biggest logistics operators in Brazil, and is the largest producer of iron ore and nickel globally. The company is headquartered in Rio de Janeiro (Brazil) and founded in 1942. It was formerly known as Companhia Vale do Rio Doce, but in 2009, it changed its name to Vale S.A.
Newmont Corporation ($52.66 billion)
Founded in 1921, it is the biggest gold mining company in the world. The company is headquartered in Colorado, and is also a leading producer of copper, silver, zinc and lead. Newmont has been a public company since 1925, and is the only gold producer listed in the S&P 500 Index. In January, it was named as the top mining company on FORTUNE's 2020 list of the Most Admired Companies.
Southern Copper Corporation ($35.55 billion)
Founded in 1952, it is among the world's biggest publicly traded copper mining company. It is also a leading producer of molybdenum, silver and zinc. Southern Copper is headquartered in Mexico. The company carries out mining operations in Peru and Mexico. Southern Copper owns and operates open pit mines and metallurgical complexes to produce zinc, molybdenum, copper and precious metals.
Anglo American ($33.17 billion)
It is an American British multinational mining company founded in 1917. Anglo American is the biggest producer of platinum, accounting for up to 40% of the global output. It is also a leading producer of metallurgical, thermal coal, diamonds, copper, nickel and iron ore. The company is headquartered in London and has operations in Africa, Asia, Australia, Europe, North America and South America.
Anglo American Platinum ($19.59 billion)
Founded in 1995, it the world's biggest primary producer of platinum, accounting for around 38% of the global supply. The company operates across the entire value chain to come up with all kinds of PGMs (Platinum Group Metals), such as ruthenium, osmium, palladium, rhodium, iridium and platinum. The company is based in South Africa.
PJSC Polyus ($30.91 billion)
Founded in 2006, it is a Russian gold mining company. It is the biggest gold producer in Russia and among the top ten gold mining companies worldwide. PJSC Polyus is headquartered in Moscow, and its main assets are located in Eastern Siberia and the Russian Far East. Polyus is controlled by Said Kerimov, who is the son of Russian billionaire and politician (Suleyman Kerimov).
Franco-Nevada Corporation ($28.26 billion)
It is a leading gold-focused royalty and streaming company. Franco-Nevada owns the largest and most diversified portfolio of cash-flow producing assets. It does not operate mines, develop projects or conduct exploration, rather its business model revolves around managing and growing its portfolio of royalties. The company actively manages its portfolio with an objective to maintain about 80% of its revenue from precious metals.
Freeport-McMoRan ($20.85 billion)
Founded in 1988, it is a leading mining company with headquarters in Phoenix, Arizona. The company operates geographically diverse assets of molybdenum, cobalt, copper, gold, oil and gas. Its assets include the Grasberg minerals district in Indonesia, which has the biggest copper and gold deposits in the world. Freeport-McMoRan is a founding member of the ICMM (International Council on Mining and Metals).
Updated on