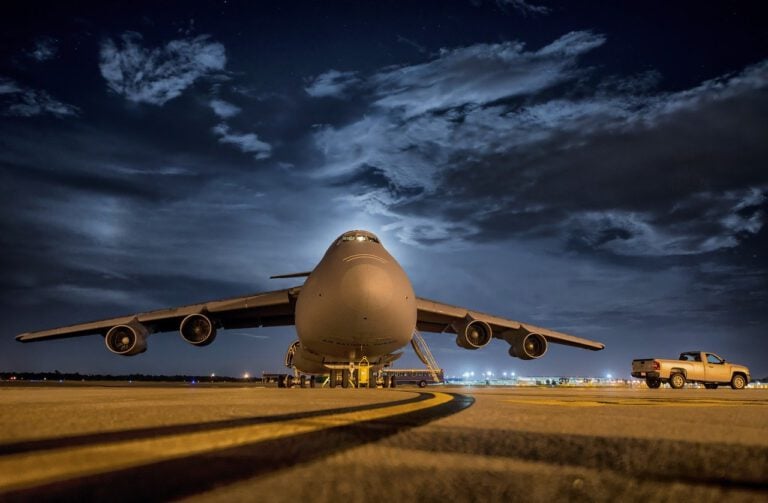 Boeing stock is rallying after the company said it sold 75 more 737 MAX jets to Ryanair. The aircraft is set to return to regular service by the end of the year, finally bringing an end to a long-running struggle for Boeing.
Q3 2020 hedge fund letters, conferences and more
The timing couldn't be better because the company is also dealing with the impacts of the COVID-19 pandemic, which has led many airlines to cancel orders for planes.
Crypto Hedge Fund Three Arrows Blows Up, Others Could Follow
A few years ago, crypto hedge funds were all the rage. As cryptocurrencies rose in value, hundreds of hedge funds specializing in digital assets launched to try and capitalize on investor demand. Some of these funds recorded double-digit gains in 2020 and 2021 as cryptocurrencies surged in value. However, this year, cryptocurrencies have been under Read More
Boeing sells 737 MAX aircraft to Ryanair
In November, the Federal Aviation Administration cleared the Boeing 737 MAX aircraft to fly again, the company said on Thursday. Wasting no time, Boeing has already taken an order for the airplanes from European budget airline Ryanair, according to Fox Business.
Ryanair placed a "firm order" for 75 more of the airplanes, which will bring the number of 737 MAX jets it operates to 210. The airline initially ordered 100 of the jets with 100 options in 2014 and then ordered 10 more in 2017 and an additional 25 the next year. Ryanair said its latest order for 75 Boeing 737 MAX aircraft is worth more than $22 billion.
Boeing and Ryanair reached an agreement for revised dates of delivery. Boeing will also compensate the airline for costs it incurred due to delays in delivery from the previous orders because the aircraft were grounded for over a year. Ryanair CEO Michael O'Leary said they expect to receive the first 50 Boeing 737 MAX jets next year.
Jets returned to service
Boeing President and CEO Dave Calhoun said in a statement that the airplane maker "remains focused on safely returning the full 737 fleet to service and on delivering the backlog of airplanes to Ryanair and our other customers in the new year."
The FAA issued the first airworthiness certificate to one of the Boeing 737 MAX  jets on Monday, according to Fox News. Boeing plans to deliver about half of the aircraft it has in storage by the end of next year.
Ryanair ordered the 737 8-200, which has more capacity than the 737-8. Boeing has said the airplane allows for more seats and offers better fuel efficiency and environmental performance. Ryanair described the airplane as a "gamechanger." The airline configured its 737 jets with 197 seats and plans to use them for low-fare service to new European markets as the COVID-19 vaccine becomes available, hopefully returning the travel industry to "normal."
Updated on