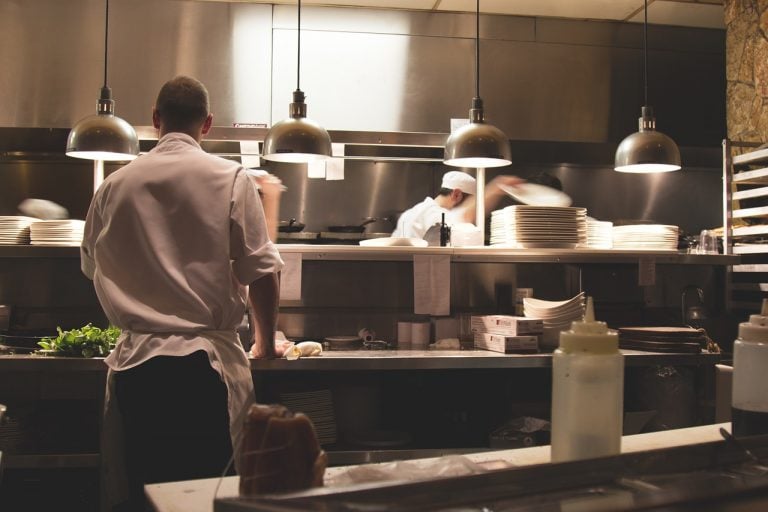 If the pandemic already had the job market on the ropes, automation could be the one-two punch that knocks the economy out cold.
Q3 2020 hedge fund letters, conferences and more
Back in April, 78 percent of households in the United States that had lost a job thought that loss would be temporary. According to a recent survey, 47 percent now believe those jobs won't be coming back. Oddly enough, automation — the very thing that has kept the economy up and running — is the culprit that's sparking such deep pessimism about the U.S. job market.
Consistency is what makes the top 50 best-performing hedge funds so strong
Every month and quarter, multiple reports on average hedge fund returns are released from several sources. However, it can be difficult to sift through the many returns to uncover the most consistent hedge funds. The good news is that Eric Uhlfelder recently released his "2022 Survey of the Top 50 Hedge Funds," which ranks the Read More
Why Job Automation Is a Greater Threat Now
Fears of automation-driven job loss are nothing new. Back in 2013, a study from Oxford University predicted that nearly half of U.S. jobs could be automated within a decade or two. Companies have been moving slowly toward a version of this reality, but until very recently, large-scale job loss to automation has only been happening in sectors like manufacturing.
So what happened? In essence, the COVID-19 pandemic created the perfect storm of conditions for robots to replace humans in the workforce. With the virus rendering it unsafe for people to go to work, shop, or come to a place of business for in-person services, companies were forced to transform their operations and figure out how technology could replace human-to-human interactions.
According to researchers at the Metropolitan Policy Program, big changes like jobs lost to automation don't happen gradually over time. They need a catalyst — an event that makes them inevitable. Then, automation "happens in bursts." It's concentrated in times of economic shock when companies see their revenue decline and human capital becomes too expensive.
Essentially, when businesses are struggling, they lay off their less-skilled workers and replace them with technology. And this doesn't just happen in 2020. When studying three recessions that took place over the past 30 years, researchers found that 88 percent of jobs lost were in routine-driven or "automatable" positions.
The Pandemic Has Accelerated Job Loss in High-Risk Sectors
Last year, before anyone had ever heard of the novel coronavirus, the Metropolitan Policy Program researchers suggested that the occupations most at risk of being automated were those in manufacturing, food preparation, and transportation — in other words, jobs that involve a lot of routine tasks. Other jobs at risk would be those that involved a high amount of information collection and processing, such as office administration and other middle-skill roles.
While this assessment hasn't changed post-pandemic, businesses that were gradually introducing automation technology before COVID-19 have redoubled their efforts since many employees have been forced to stay home. Other industries such as food service and retail, which have been hurting since the start of the pandemic, have become even more high-risk. Long-term closures and government restrictions have forced many businesses to lay off employees, and they've maintained operations by relying on automation.
At the same time, limited human contact has become a major competitive advantage. Consumers are craving touchless and automated options to limit their exposure, and companies have been scrambling to replace human capital with digital processes.
Robots, which were once viewed with suspicion or even hatred, are now being touted as the safer way forward. Retail giants like Amazon and Walmart have started relying more on robots for tasks such as cleaning and tracking inventory to reduce the number of workers on-site. White Castle unveiled a robot fryer named Flippy, Tyson Foods sped up its development of a robot chicken butcher, and now we're even seeing robots cleaning hospital rooms.
Although the spread of the virus has slowed in many parts of the world and some companies have begun transitioning employees back to the workplace, we aren't likely to see a reduction in automation. In fact, 44 percent of corporate financial officers say they are considering adopting more automation in response to the pandemic. Even if a vaccine is successfully introduced and the threat of the virus is eliminated, we won't be able to put the automation genie back in the bottle.
Automation Is Inevitable - Permanent Job Displacement Is Not
Of course, automation isn't inherently evil. It improves efficiency, reduces errors, and lowers operating costs — ultimately helping businesses generate higher returns for their shareholders. But when automation inevitably renders human jobs redundant, business leaders are caught in the middle of a very tough decision.
When forced to choose between eliminating jobs and stymieing business growth, most company leaders will choose automation. If they don't, their competitors will, and they'll lose out on potential profits. Automation is inevitable, but the permanent displacement of American workers is not.
Steady, future-proof jobs do exist, but they require an increasing number of digital skills. The trouble is that these skills are often learned in a university setting, and a disproportionate number of young people are now being priced out of a college education. The student-debt crisis in this country is already a $1.6 trillion problem, and rising education costs combined with technological changes have made higher education a risky gamble.
"The cost of a college education is so high now that we've reached a tipping point at which the debt incurred often isn't outweighed by future earnings potential," writes Upwork CEO Stephane Kasriel.
Before the pandemic, as many as 95 percent of colleges were completely unaffordable for low- and moderate-income students — and this has only gotten worse. A June survey found that 56 percent of college students can no longer afford tuition due to the COVID-19 crisis.
Retool and Reskill for a Future-Proof Workforce
To offset rising education costs coupled with rapid technological changes, we need to rethink the traditional education-to-job pipeline. For decades, many Americans have viewed a college degree as the safest path to success in the workforce, but this just isn't the case anymore. Higher education isn't nimble or accelerated enough to keep pace with industry demands, and four years of education isn't going to give people the skills to sustain them in the workforce for the next four decades.
The only thing we truly know about the future of work is that there will be a lot of change. Workers must be able to upskill and re-skill quickly so that they can move between careers.
To fill the jobs of the future, businesses and government organizations need to focus on creating fast, affordable ways to retrain a large number of workers at once. Since universities can't predict what technical skills will be needed four years from the time a freshman enrolls, they must focus on helping students develop skills that have a lower chance of being automated, such as creative thinking and problem-solving.
Interestingly, companies such as Google and Apple have joined the growing list of employers that no longer require a college education. This doesn't mean that higher ed is going away anytime soon, but it does signal that the companies on the front lines of tech no longer see a degree as a relevant predictor of competency. Future workers' employability will be determined by job skills, not their alma mater.
Now that the U.S. job market is feeling the crunch of automation, we need to focus on getting people ready for work — not just getting them back to work. If we don't address the skills crisis now, many hard-working Americans will find themselves jobless and without any good future prospects. Either they will re-enter the workforce in jobs that are at risk of automation in the near future, or they will drop out of the job market entirely.
The U.S. cannot sustain a massive "unworking class" — and nor should it. Businesses may no longer need people to mop floors or flip burgers, but people still need jobs. Leaders must consider more affordable, scalable, and agile routes to re-skill their workers and prepare them for the jobs of the future.
---
About the Author
Jeff Mazur is the executive director for LaunchCode, a nonprofit aiming to fill the gap in tech talent by matching companies with trained individuals.
Updated on