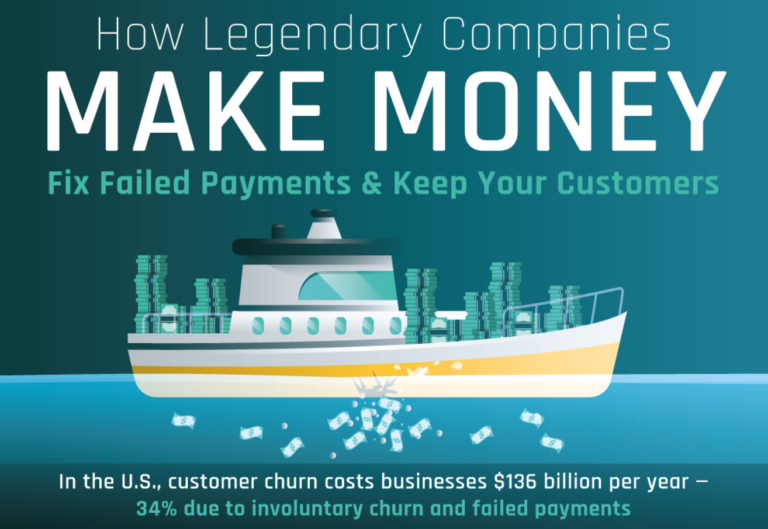 Sure, sales generally contribute to the bulk of a company's success, but what happens when customers miss payments or payments just don't go through?

Q3 2020 hedge fund letters, conferences and more
The common business owner is privy to how much money is coming in overall, but many lie in the dark when it comes to knowing how much failed payments are costing their business.
Is First Gen An Overlooked Power Play That Deserves A Re-Rating?
The post was originally published here. Highlights: Resolving gas supply issues ensures longevity A pioneer in renewable energy should be future proof Undemanding valuation could lead to re-rating Q1 2022 hedge fund letters, conferences and more
Turns out customer churn costs American businesses $136 billion per year. What's interesting is, 34% of that figure comes from involuntary churn and failed payments. Knowing this, how can businesses go about retrieving their lost earnings?
Handing delinquent accounts over to collections may come to mind, but this may not be the best approach as it could easily guide businesses to destination Neverland. Still, this doesn't mean businesses shouldn't chase after their rightful earnings. While payment recovery is important, it should be done with grace. Remember: customers are people, too.
Here's how businesses can reduce failed payments without sacrificing customer loyalty.
Reduce Card Declines
How? Start using direct debit systems, payment processors, and digital wallets.
Digital wallets are more likely to be up-to-date and include backup payment methods.
Payment processors execute transactions by transmitting data between businesses, merchants, the issuing bank, and the acquiring bank.
Direct debit can reduce the number of failed payments as they are bank-to-bank transactions only cleared if funds are available.
Overall, Reducing card declines can bring payment failure rates as low as 0.5%. That's a 70% reduction in involuntary churn.
Prevent Failed Payments
How? Start personalizing your business. Use sophisticated retry logic, or even
automated card updaters.
Automated card updaters check card networks to update payment information behind the scenes. This way, the customer doesn't have to do any work. Just 15% of customers respond to emails prompting them to update payment information, so this can be critically productive.
Retry logic, if sophisticated enough, can rerun failed transactions at optimal times based on the type of error that recurred.
Reducing Involuntary Churn Is Key
Regardless of the approach, remember: authentic human interaction can recover failed payments while improving customer loyalty. Oftentimes customers don't even know their payments have failed until they have an interruption in service, and at that point demanding payment is likely to add to an already tense situation. Addressing failed payments tactfully when they first happen keeps customers happy.
Decreasing churn by 5% could lead to a 25-125% increase in profits. How have you approached involuntary churn? Learn more about fixing failed payments below.

Updated on