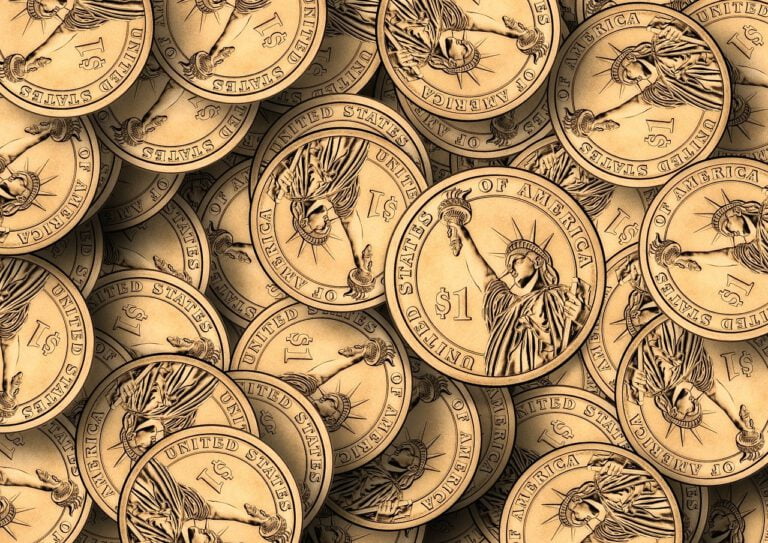 With negotiations over the next stimulus package at a dead end, most lawmakers, including President Donald Trump and House Speaker Nancy Pelosi, now expect a deal in the lame-duck session. However, Senate Majority Leader Mitch McConnell believes that the next coronavirus stimulus bill (possibly including checks) should be considered in early 2021.

On Friday, speaking on Hugh Hewitt's radio program, McConnell said there is a need for another stimulus package, something that is more modest "than the $3 trillion dollar Nancy Pelosi package."
As far as a timeline, he said, "I think that'll be something we'll need to do right at the beginning of the year."
Morningstar Investment Conference: Gabelli Funds On Where To Invest Amid Inflation
Numerous news headlines have trumpeted major concerns about inflation, which has been at 40-year highs. But how should investors handle inflation as it pertains to their portfolios? At the Morningstar Investment Conference on Monday, Kevin Dreyer, co-CIO of Gabelli Funds, outlined some guidelines for investing in the age of inflation. Historic inflation Dreyer started by Read More
Even if Republicans lose the majority in the elections, McConnell as the current majority leader has the authority of not moving the bill into his chamber until January. If this happens, it could prove a disaster for some industries, such as airlines, which badly need money to survive the pandemic.
So far, the GOP has opposed an expensive stimulus and favored a package costing about $500 billion. McConnell previously said that he won't bring a bill costing $1.8 trillion to the Senate floor. He also introduced two targeted relief bills costing $500 billion, but Senate Democrats blocked both bills.
As far as what the stimulus package should include, McConnell says, "We need to make a careful, calculated decision about what more to do to deal with this coronavirus."
He noted that spending money on searching for a vaccine is a "wise thing to do."
Further, he suggests giving funds to small businesses that are struggling and hospitals dealing with "the second wave of the coronavirus and of course the challenges for education, both K-12 and college."
Pelosi, Trump want a deal post-election
McConnell might want the stimulus bill early next year, but Pelosi and Trump hope for a deal post-election. On Friday morning, Pelosi said she is "still hopeful" of reaching an agreement on the relief package with the Trump administration.
On the timeline of the next bill, Pelosi expects to have "something at the start of the new presidency." She also told MSNBC that "we don't want to have to wait that long, because people have needs." However, she admitted that the two sides still have differences on a few areas.
"So we have a major difference of opinion. I was hoping that we could reconcile them. I still am hopeful that we will," Pelosi told.
A few days ago, Trump, who has been pushing for a stimulus package before the election, also admitted that the stimulus bill would come post-election. Trump told reporters that he would develop the best ever stimulus package.
On Friday, Trump reiterated plans for "a tremendous stimulus package immediately after the election."
Whosoever wins the election next week will be inaugurated on Jan. 20.
Updated on