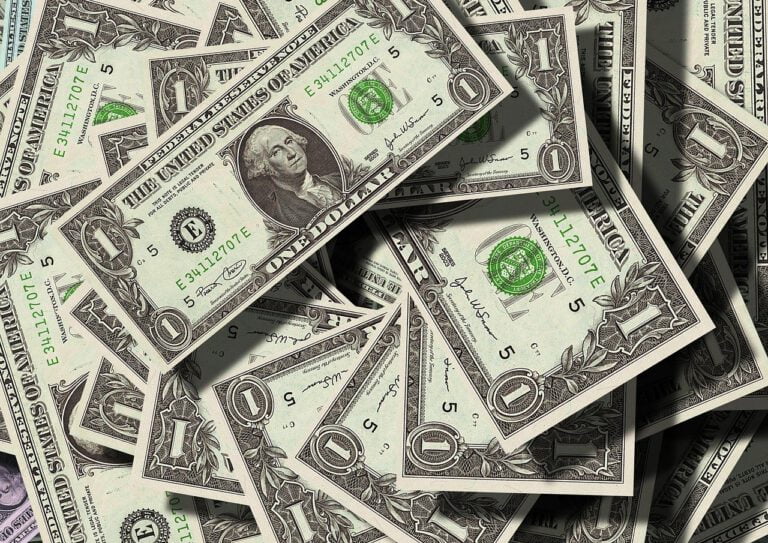 Whitney Tilson's email to investors discussing that as the third quarter earnings season begins, investors will be looking at bank stocks.
Q3 2020 hedge fund letters, conferences and more
Q3 Earnings Season Begins, All Eyes On Bank Stocks
2) Third-quarter earnings season begins this week, and all eyes will be on the bank stocks.
Jim Chanos Unveils Lastest Short As Fund Manager Bets On Further Market Declines
Jim Chanos has a new short target in his sights. Earlier this week, the hedge fund manager disclosed that he is betting against "legacy" data centers that face growing competition from the trio of technology giants, which have previously been their biggest customers. The fund manager, who is best known for his winning bet against Read More
JPMorgan Chase (JPM) and Citigroup (C) reported this morning... Bank of America (BAC), Goldman Sachs (GS), and Wells Fargo (WFC) report tomorrow... and they're followed by Morgan Stanley (MS) on Thursday.
The U.S. Federal Reserve has expressed worry about the health of the financial system without fresh stimulus, so expect bank CEOs to get a lot of questions about this.
While the near-term outlook for banks is cloudy, I think this is more than reflected in their stock prices... We've recommended a number of them in Empire Financial Research newsletters, plus I own a basket of other ones in my personal account (to prevent conflicts of interest, I can't own anything we recommend to our subscribers).
My friend Doug Kass of Seabreeze Partners shares my bullishness and makes a compelling case in an article he published yesterday:
Bank Stocks Are Almost Universally Hated - Perhaps Providing an Unprecedented Longer Term Opportunity for Investors
But I remain very optimistic about the two-to-three-year sector outlook
With individual add-on buys, new positions in GS and MS and a large XLF position taken last week, my exposure to financials now exceed 25%
This week's EPS announcements will show clear signposts that better profits reports lie ahead in 2021-23
Everyone loves Raymond, but nearly everyone hates bank stocks. As an example, this morning, Jim "El Capitan" Cramer came down hard on the banking group and questioned whether the space can ever perform well.
I respectfully disagree with all the naysayers as, to me, the intermediate term outlook for bank stocks remains solid and this week's EPS announcements may even encourage investors over the near term:
A strong $2.2 trillion Democratic stimulus bill in February is positive for banks and the extension of bank credit, especially as it is likely that U.S. corporate profits will be reduced by higher tax rates in 2021. A grander stimulus package will likely shape the yield curve and cause interest rates to rise. This is not priced in and could be a surprise factor to the upside.
One of the largest asset class mispricings, which has held back financial stocks, are the current level of interest rates. With inflation breakevens rising and with unbridled fiscal spending, and given other factors, interest rates may have nowhere to go but higher.
Rising interest rates is important to bank profitability – and the leverage off of higher rates and much larger deposit bases is not appreciated. Bank deposit growth has been enormous over the last decade but the deposit balance gains over the last 12 months has been even more extraordinary. The leveraged impact of higher interest rates on much higher – and low cost – deposit balances will be enormous.
Given the likelihood that there will be a "Blue Wave," corporate tax rates will move higher. This means that companies will need more, not less, access to bank credit in 2021.
Higher corporate tax rates (from 21% to 28%) will only modestly reduce bank earnings – by about -7% – about the same reduction in industrial earnings.
But the marked reduction in loan loss provisioning in 2021-22 will lead to a material outperformance of bank earnings per share relative to the rest of the S&P Index and market.
While many are concerned about more regulation from a Democratic administration, it is clear to me that a Biden White House will first have its eyes first on controlling technology through regulation and antitrust. As a consequence I feel it is unlikely that banks will not be subject to a major legislative effort over the next few years. They are already heavily regulated!
From a near term standpoint, third quarter will likely indicate a topping in loan loss provisions, a continued improvement in fee based income lines (e.g., mortgages) and strong capital market activity's contribution to overall revenues and profits.
While there is still net interest margin pressure, 3Q results will indicate, and bring on commentary, regarding a bottoming in non-fee margins and income.
Industry balance sheets remain remarkably strong despite COVID's impact on business and personal credit. Most banks will survive an unprecedented rise in loan loss provisioning – with a large income statement hit but without any significant balance sheet damage. Despite the P&L hit, most large money center banks will increase their book value year over year (2020/2019).
Very low valuations reflect the gross skepticism towards banks and, a valuation reset higher could provide a low hanging fruit factor to much better bank stock prices.
Bottom Line
Despite the near universal hatred towards the group, the relative earnings momentum of banks (against the non-financial components of the S&P Index) will begin improving materially in the quarters ahead. That positive momentum and change in the rate of growth will accelerate as 2021 progresses.
Not content with my already large financial holdings, I have recently added to my four money center bank positions, and established new positions in GS (at $190, now +$5/share on the day and trading over $213 this morning).
Finally, let's remember that in a market dominated by products and strategies that chase price and momentum, "buyers live higher" – should bank stocks make a move higher from here, the machines and algos will be following and buying bank stocks.
Post haste.
And the same cabal that is bearish on banks will then turn positive on banks.
Updated on