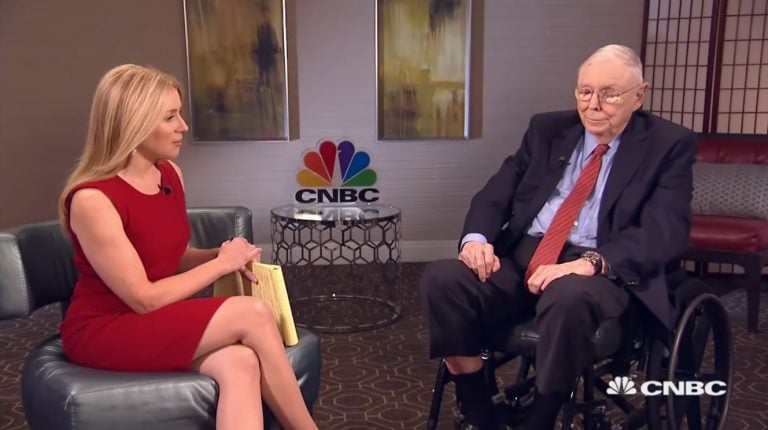 An excerpt from ValueWalk's interview with Matthew Peterson, CFA, Managing Partner of Peterson Capital Management, discussing why Daily Journal Corp is misunderstood. Read the full interview on ValueWalk Premium.

Q2 2020 hedge fund letters, conferences and more
Why Daily Journal Corp Is Misunderstood
Yes. That's a great. Ah, it's a great question, great company, Raul. I will preface this by by pointing out that I don't typically discuss portfolio holdings publicly, however, I have consciously made a decision to discuss Daily Journal Corp on a few occasions because it is such a long term holding for us. So typically speaking publicly will create all sorts of commitments, consistency biases, you end up ignoring, sort of negatives, negative news about your position, and it becomes much more difficult to change your mind in this scenario. I actually want the biases to keep me in the position despite what I anticipate is going to be a lot of pressure to change my mind.
[Exclusive] ExodusPoint Is In The Green YTD Led By Rates And EM/ Macro Strategies
The ExodusPoint Partners International Fund returned 0.36% for May, bringing its year-to-date return to 3.31% in a year that's been particularly challenging for most hedge funds, pushing many into the red. Macroeconomic factors continued to weigh on the market, resulting in significant intra-month volatility for May, although risk assets generally ended the month flat. Macro Read More
So what is Daily Journal Corp? Daily Journal Corp is a very misunderstood business. It's becoming a little bit more understood because I've spoken about it but it is a I think 42 or 43 year old business that was originally purchased by Charlie Munger and Rick Warren. And it was a legal newspaper called the Daily Journal. Over the last four decades, they have acquired a few newspapers 10 in total, and in the 2009 crisis, they built out an equity portfolio at the bottom the crisis. And that's what most people understand about the business. Newspapers are very difficult business now dying business, we actually put the value on that aspect at zero. But what most don't recognise is that they've made an enormous pivot into the SAS business world. So it's truly a remarkable technology firm. There's no IR, there's no Investor Relations.
It's very difficult to understand what's happening in this space. They don't talk about it and they get away with this. Miraculously, I think because they've built up so much sort of goodwill with their shareholder base, etc. So people aren't asking questions. If they are they get away with ignoring them, it would not work this way in a typical business. I found through some deep research where I actually flew out to a training seminar in Utah that they have an incredible number of customers. They've implemented a software solution to courthouses across the nation around the world. And in many cases, they're not billing for their solution yet. After I uncovered that they were they built this software model where it's a long term 10 year subscription based model to municipalities and, and governments. I went through all sorts of state records to identify liabilities from that perspective to Daily Journal Corp and uncovered 10s of millions of dollars that were owed to Daily Journal.
A Look At The Finacial Statement
In fact, one of the more recent contracts Australia is one for 89 million dollars, that's going to cover 10 years of the implementation and service for their solution. And then that contract will be rolled over into the next decade. None of this has been billed, but all the costs have been incurred. So I'd say, at a very high level, when you look at financial statements of Daily Journal Corp, you quickly see that it doesn't screen very well, if all these costs are doing all these implementations, the revenues truly absent from the financial statements, because they literally have not built. They don't have much explanation as to why and I think it goes highly unnoticed. So this is a clear example where you have exceptional managers. I mean, this is like the best board maybe with the exception of Berkshire, it's like the best board in the history of business. You have an incredible business model.
I think SAS business models are one of the top this is all And you have this deep value opportunity because it's totally misunderstood. And there's all this financial statement value. And so that combination of events has created an enormous opportunity. It's certainly a Phil Fisher type opportunity where they are at the beginning of a very long runway. If you want to see what's I think, you know, more representative of their business, you can look to one of their competitors, Tyler technologies and sees what see what's going on there. But this is just completely misunderstood. And so, we are long term, we have accumulated shares, there's very low volume. It's only a 400 million. It's under a 400 million market cap business and they have a 200 million equity portfolio. So this is a very, very cheap company for something that can be you know, a billion dollar business.
A Great Place To Compound
Incidentally, they are not put contracts available on Daily Journal Corp has an asset. So although we would love to be out there selling puts we don't do that exclusively. So this is, this is an opportunity, it's a great place to put our capital or and compound I think we will compound at very high rates for or probably decades. And but we unfortunately can't use our structured value approach here.
Read the full interview on ValueWalk Premium.
Updated on