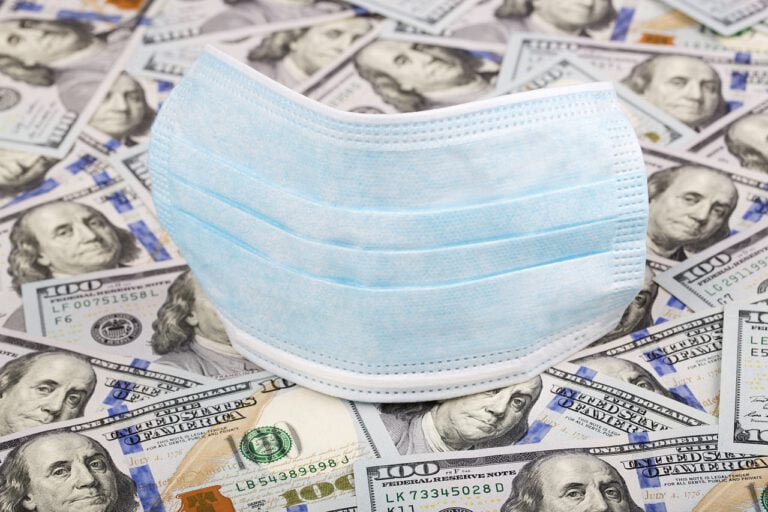 Next week is going to be very critical for the second stimulus bill. The Senate will reconvene on July 20 after the two-week recess and the agenda, it seems, is already set. Senate Majority Leader Mitch McConnell suggests that the GOP will come up with its own coronavirus stimulus plan first and then would start discussions with Democrats.
Q2 2020 hedge fund letters, conferences and more
GOP Coronavirus stimulus plan: what it may include
On Monday, McConnell said they are working with the Trump administration on a GOP-only proposal. This would be the first step before they start negotiations with Democrats.
This AI-Powered Emerging Hedge Fund Manager Is Blazing A New Path
Investment strategies used by hedge funds have evolved over the years, although the biggest changes have come in the use of computers to develop portfolios. Rosetta Analytics is a woman-founded and woman-led CTA that's pioneering the use of artificial intelligence and deep reinforcement learning to build and manage alternative investment strategies for institutional and private Read More
Speaking at a news conference, McConnell said, "We shouldn't lightly add more to the national debt, but I'm predicting that we will have one more rescue package, which we'll begin to debate and discuss next week."
McConnell noted that he has been in discussion with Treasury Secretary Steven Mnuchin about a GOP coronavirus stimulus plan for weeks. Further, he noted that they would discuss the legislation with Senate Republicans next week, according to Bloomberg.
McConnell also discussed what the GOP coronavirus stimulus plan would include. He again reiterated that no bill would pass without liability protection plans. McConnell noted that liability protections would cover a period from December 2019 through 2024. Moreover, it would cover businesses, schools, hospitals, doctors, nurses and other institutions.
Additionally, the bill would also focus on "kids, jobs and health care," he said. McConnell said the country won't return to normal unless kids return to school. Reopening of schools is currently a hot topic in the country.
Getting kids back to school is important
White House economic adviser Larry Kudlow, yesterday, also talked on the importance of getting kids back to school. Noting that not being able to attend school is a setback for kids, as well as for working parents and single mothers.
"Kids staying home do a lot of harm and damage to the kids. Interpersonal teaching is the best way to do it. You don't want to miss another school year or a school year, which would set them back in terms of their actual learning process," he told Fox Business.
Kudlow says that four guidelines need to be met for the schools to open successfully. These guidelines are – masking, distancing, personal hygiene and testing. Kudlow said that not opening schools could be a setback for economic recovery.
Talking about the economy, Kudlow is optimistic about a V-shaped recovery, but admitted that the situation is worrisome. The White House economic adviser noted that job postings are rising and it is a good sign. Other positive signs are the housing boom, a retail boom and a jump in consumer confidence.
Expressing concern on the rising cases, Kudlow said "I don't like to see the cases," adding that they know how to "flatten these curves."
Coronavirus cases are rising in 35 states. As per the data from John Hopkins University, the number of cases in the U.S. are now over 3.3. million, or nearly one in every 100 Americans, has tested positive for Covid-19.