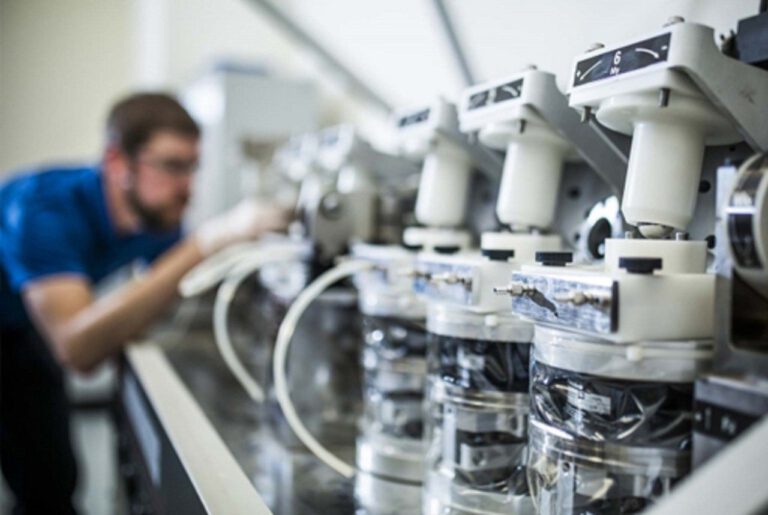 Expect more healthcare wearables that power themselves, many even managing with no battery. The IDTechEx report, "Energy Harvesting for Electronic Devices 2020-2040" covers this and more. The primary toolkit has five ways of taking ambient energy to make electricity. Improved photovoltaics PV – solar cells – doubling the amount of electricity they produce, thermoelectrics TE now able to convert even small temperature differences, electrodynamics ED as tiny rotary and linear generators, piezoelectrics PZ grabbing pressure or movement, and the new kid on the block – triboelectric nanogenerators TENG, soon in the market making electricity from induction from moving static charge induced by contact. Consider ED. Many infants, especially in under-resourced settings across Africa suffer brain injury or die from inadequate oxygen during labour but now wind-up Doppler ultrasound monitors monitor labour.
[reit]
Q1 2020 hedge fund letters, conferences and more
Star hedge fund macro trader Colin Lancaster warns: Inflation is back
Talk of inflation has been swirling for some time amid all the stimulus that's been pouring into the market and the soaring debt levels in the U.S. The Federal Reserve has said that any inflation that does occur will be temporary, but one hedge fund macro trader says there are plenty of reasons not to Read More
Self-Charging Power Cells For Medical Devices
Flexible laminar forms and combinations are coming in fast. The new Matrix smart watch, measuring many fitness and medical parameters, combines PV and TE. Others use a swinging weight powering ED inside as do several self-powered smart products for monitoring and control purposes. Full-function energy-independent smart watches come next, paving the way for many dedicated medical devices. Georgia Tech even researches Self-Charging Power Cells SCPC for charging medical devices. They combine lithium batteries, TE and/or PZ film in one smart material.
Drexel University and others develop energy harvesting fabric. Many develop energy independent continuous glucose monitors CGM and cardiac pacemakers. Some harvesters grab heart beats, blood pressure gradients and arterial wall deformation. Beijing Institute of Nanoenergy and Nanosystems, Chinese Academy of Sciences shows how TENG can power tactile sensing, motion detecting and biomedical signal monitoring. It has finger touching and bending, breathing, and pulse beating driving flexible TENG sensors, some stretchable for electrical drug delivery patches and other smart patches.
Experimental TE
Experimental TE powers wearable pulse oximeters, electroencephalography headbands, electrocardiography shirts and, with PZ as alternative, biomedical hearing aids. TE and ED have driven implanted devices and TE stretchable electronic skin has worked. PZ and ED power different experimental devices monitoring biological activity in the ears of people with hearing or balance impairments. IDTechEx has drill down reports specifically on PZ, TE and TENG harvesting. Other IDTechEx reports separately cover electronic skin patches, remote patient monitoring, neuroprosthetics or diabetes technologies for instance.