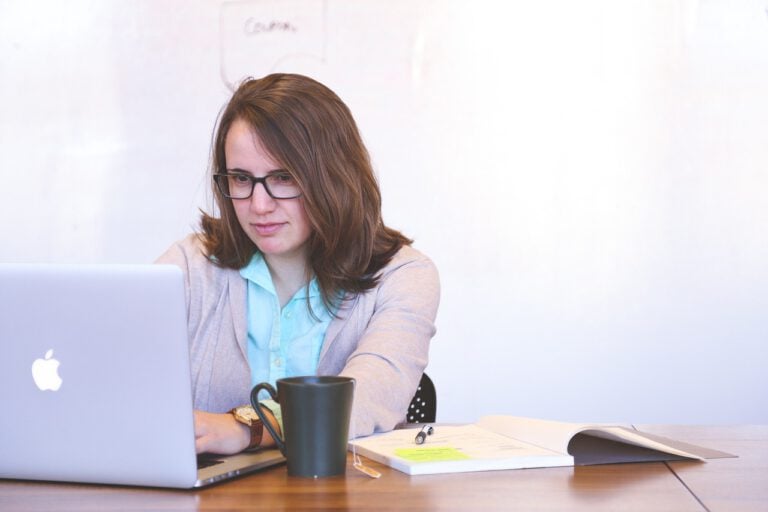 Almost Half of All Students Changed Their Political Leaning During College; Faculty Overwhelmingly Express Views Which Are Politically Liberal
WASHINGTON, D.C. (March 3, 2020) –  A new study [IDEALS] says that almost half [47.1%] of students changed their political leaning during college, and almost twice as many became more liberal than more conservative, notes public interest law professor John Banzhaf.
Q4 2019 hedge fund letters, conferences and more
ValueWalk's August 2021 Hedge Fund Update: Point72 Suffers Loss; Hedge Fund Assets Hit $4 Trillion
Welcome to our latest issue of ValueWalk's hedge fund update. Below subscribers can find an excerpt in text and the full issue in PDF format. Please send us your feedback! Featuring Point72 Asset Management losing about 10% in January, Millennium Management on a hiring spree, and hedge fund industry's assets under management swell to nearly Read More
Change In Political Leanings A Matter Of Considerable Concern
Indeed, the proportion of students who moved to "liberal" or "very liberal" was almost 10%, a huge change rarely seen in other population groups (e.g., women voting for president) and therefore a matter of considerable concern.
This is, of course, no surprise, says Banzhaf, since other studies have shown that faculty members are overwhelmingly liberal and Democratic, and college administrators - who increasingly set the tone by adopting speech codes, establishing speech police ("bias response teams"), deciding who can speak on campus, and mandating indoctrination program - are even more liberal.
Thus 49% of students said that their professors expressed political liberal views "frequently" or "all the time," whereas only 9% said the same about conservative views. Not surprisingly, almost half of conservative students report pressure to align their political views with those of the professor; about 5 times as many as with liberal students.
Hostility Towards Free Speech
Also, a major new study at the University of North Carolina at Chapel Hill documents a campus increasingly hostile to free speech, especially for conservatives, with conservative students censoring themselves out of fear that expressing their true beliefs might upset their overwhelmingly liberal professors and adversely affect their grades, or that they will be ostracized by many of their largely liberal peers.
For example, it showed that students who label themselves conservatives are much more concerned about expressing their views with faculty because of a concern about retaliation or poor reviews.
"Most alarmingly," the report states, "the proportion of self-identified conservatives who censored themselves at least once (67.9%) is almost 3 times as large as the proportion of self-identified liberals who did the same (24.1%)."
These new findings are consistent with a Gallup poll showing that most students believe that they can no longer speak freely because of a small minority of speech-intolerant students and faculty. For example, some 90% of students at Pomona believe that they cannot speak openly and freely.  In that study, 9 out of 10 students said that "the campus climate prevents them from saying something others might find offensive." Even more alarming, almost 2/3rds of their faculty reportedly feel the same way.
While most such studies appear to focus on the effect professors may have on students' political views through their interactions in the classroom, there is an alternative mechanism.
Disparity Between Liberal And Conservatives Professors
The impact of this huge disparity between liberal and conservatives professors, and also administrators who increasingly run and set the tone at universities, appears to be why so many institutions of higher education have speech codes which inhibit free speech (conservative speech much more frequently than liberal speech), and speech police (now often called "bias response teams") which investigate (and often more) students who say something which offends another student or a group to which they belong.
Many such teams remain in operation despite a recent ruling by a federal Court of Appeals that the mere existence on campus of investigatory bias response teams "objectively chills speech," and acts "by a way of implicit threat of punishment and intimidation to quell speech" on campus, even if such teams have no power to discipline, and no student is ever in fact disciplined.
JOHN F. BANZHAF III, B.S.E.E., J.D., Sc.D.
Professor of Public Interest Law
George Washington University Law School,
FAMRI Dr. William Cahan Distinguished Professor,
Fellow, World Technology Network,
Founder, Action on Smoking and Health (ASH),
2000 H Street, NW, Wash, DC 20052, USA
(202) 994-7229 // (703) 527-8418
http://banzhaf.net/ jbanzhaf3ATgmail.com @profbanzhaf