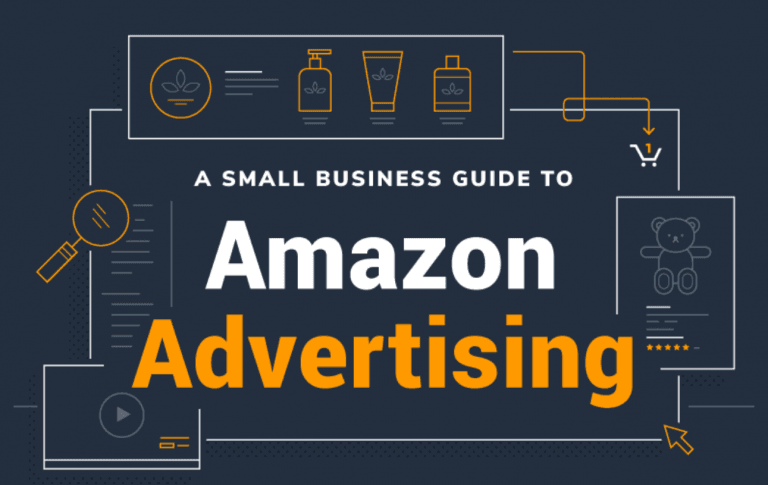 A global audience of 206 million monthly customers shop on Amazon, so if you're a small business looking to get attention for your products, where else would you think of first to do that? Of course, Google Ads are an important part of any paid digital investment strategy, but it's increasingly clear that Amazon's own product display ad options are a necessary addition.

56% of consumers visit Amazon before any other site, and 46.7% of American internet users start their product searches there, so you really can't afford to ignore that opportunity to have your products jump out at them when they are doing related searches. If you sell on Amazon, the chances are your rivals are already advertising, so why risk losing customers to them?
Q4 2019 hedge fund letters, conferences and more
Fund Manager Profile: Zhang Hui Of China's Southern Asset Management
Historically, the Chinese market has been relatively isolated from international investors, but much is changing there now, making China virtually impossible for the diversified investor to ignore. Earlier this year, CNBC pointed to signs that Chinese regulators may start easing up on their scrutiny of companies after months of clamping down on tech firms. That Read More
But if you're new to Amazon advertising, it can be a daunting learning curve, so here is everything you need to know to get started:
Amazon advert types explained
Stores - You may have noticed that some major brands who sell on Amazon have their own curated landing page Stores on there. You can have one too, with the ability to customise its look and feel as well as promoting your key products or campaigns.
Sponsored Products - The bread and butter of Amazon adverts, you'll see these when you search for a product on the site/app. They're designed to grab customers' attention if they search for related products or even brands, so if you want to stand out, you need to try out Sponsored Products.
Sponsored Brands - An alternative to focusing on a product for a related search ad is to promote your brand as a whole, highlighting up to three relevant products. This is a more eye-catching way to draw attention, especially if you're looking to build up brand recognition.
Sponsored Display - If you've used Google Ads, you should know what display ads are and Amazon's work in much the same way, except you can place them on the main store and also across its network of websites and apps, ensuring lots of eyeballs on your ads.
How to get started with your first Amazon product display ads
Here are some tips to make sure your first attempts at Amazon advertising aren't filled with costly mistakes and missed opportunities:
Choose descriptive campaign names - When you're first working on ad campaigns, you might not think it matters too much, as there's only a couple. But if you don't start off with good habits, you might find yourself with a lengthy list full of almost identical names, which means you struggle to distinguish between them all.
Start off with a monthly budget - Another potential mistake early on is that you might try out working with a daily budget to give yourself more flexibility, but doing this is a risk while you're getting to grips with the platform and the kind of budgets required to be competitive. Working with daily budgets means you could end up overspending badly at this stage, so it's much better to start off with a monthly budget.
Set an end date, every time - Another fairly simple piece of housekeeping that will help you avoid wasting money is to make sure every campaign has an end date when you create it. Even if it is meant to be a recurring ad rather than a time-limited campaign one, having an end date means there's no risk of forgetting about it and leaving it running much longer than you intended.
Make use of 'automatic targeting' - Starting out with anything new means that you need a bit of assistance while you're learning - think about the training wheels on your first bike. Automatic targeting for keywords in Amazon ads works much the same way, giving you a helping hand to find the keywords that will get your ads showing up where they can make the most impact. As you get used to it and want to customize your ads, you can switch this off.
How to optimize your product display ads on Amazon
Once you've got to grips with the system and can set up your own adverts on Amazon, the next challenge is how to really start making them work for you, because it's a competitive marketplace where you need to make yourself heard. Here are three ways you can optimize your ads:
Use negative keywords - Knowing the best keywords to use is one thing, but you also need to identify those keywords that aren't going to work as well. Part of this is focusing on the right numbers, because a keyword that has a high click-through rate might look appealing, but if it has a low conversion rate, then it almost certainly isn't worthwhile. You can flag these as negative keywords, which will help you avoid wasting your budget on them.
Optimize your product descriptions - The days where a product title was just the title of the product are long gone. In a competitive advertising market, you need every word to be doing a job for you, especially when it comes to how mobile shoppers will see them. Amazon itself recommends including a main highlight of your product in the title - but make sure you don't make claims about your product being #1 or a 'best seller' otherwise Amazon won't approve them.
Keep product display ads running - Another Amazon recommendation is to keep your product display ads running (even if you're still setting end dates as above, you can always review and renew them!) because over half of its US shoppers make multiple purchases a month, so you could be missing out if you let your ads slip.
Now that you have some tips to get you started, why not have a go at setting up your first Amazon ads?

Updated on