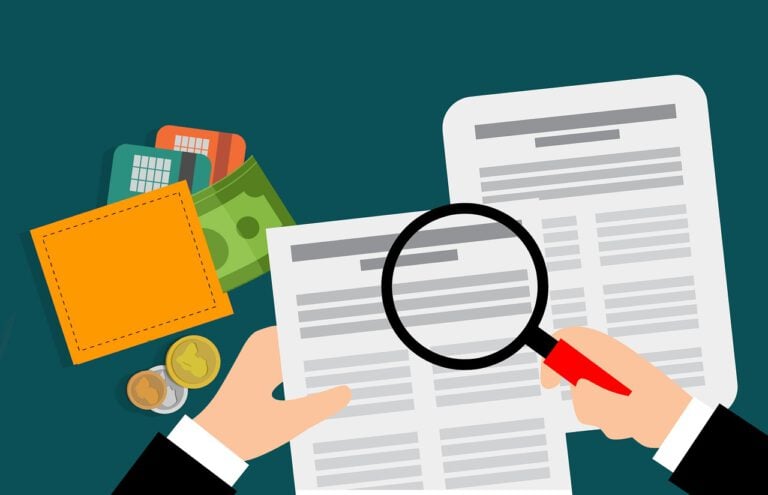 The long-term vision in VC-funding by Anne Szustek Talbot, VP and Content Marketing, BX3
Anyone who's spent a minute on social media in the past decade has seen the phrase #selfcare. Whether that concept takes the form of using a meditation app, going on a news diet, or a last-minute bailing on plans, online media has of late taken an approach that is centered around one's personal interests and betterment.
It's the environment that allowed Buzzfeed's "which 90s alt-rock grrl are you"-style quizzes (Shirley Manson took it and didn't get herself) to rise through the UVM ranks, and where big ideas on how to live your best life exploded in popularity as TED Talks.
Benjamin Graham GEICO Buy Was Just A Simple Value Play
Was Ben Graham's big purchase of GEICO shares actually a value investment? Perhaps it was contrary to what many believe. "In 1948, we made our GEICO investment and from then on, we seemed to be very brilliant people." -- Benjamin Graham, 1976 Both Benjamin Graham and Warren Buffett can attribute a large part of their Read More
Q4 2019 hedge fund letters, conferences and more
Did venture capital parallel this inspirational, feel-good zeitgeist?
Even a cursory look back at some of the more memorable startups of the past decade reveals examples of VC investments that on some level that seek to achieve some loftier version of good. Looking at the fates of Juicero, Theranos, and WeWork: Yes. Come 2020, these companies are punchlines (and in the case of the first, specifically one to a fart joke). They are also, however, cautionary tales of getting caught up in emotion and losing sight of a key facet of what venture capitalists are supposed to do: delve into what's really happening at the company and examine whether there is any existence to the hype.
Stories abound of associates at VC firms cold calling potential investors or even calling competitors of their portfolio firms, trying to get inside dirt. Yet for whatever reason—love of the item, infatuation with an ideal, or just getting caught up in the spirit of the times—these companies somehow escaped the usual investigative scrutiny that comes along with making a multimillion-dollar vote of confidence.
Take Theranos, the laboratory platform that purported to be able to do a full blood work-up from a sample measured in microliters. Investors and regulators were so infatuated with the idea of recent Stanford dropout Elizabeth Holmes pioneering what appeared to be a platform that could upend medical laboratory work as we know it that the usual due diligence afforded such projects fell by the wayside. (Other contributing factors were the company's media accolades and amassing a board full of household-name supporters, including two former US secretaries of state). Theranos offered a feel-good story that resonated with its target audience. Investors would have probably come away feeling better from the ordeal if a few more balance sheets had been examined, or if someone had questioned why the tests used during its demonstrations used third-party equipment rather than the nascent Theranos technology. Was this due to a lack of familiarity with, or perhaps even being intimidated by, the subject matter?
John Carreyou, the Wall Street Journal reporter whose investigative reporting was the first to unveil the dysfunction at Theranos, during a talk at the Stanford Graduate School of Business, noted that Sand Hill Road's broadening beyond tech into other fields means that a wider range of knowledge will need to be applied with it. "It's getting into new industries, getting into self-driving cars, getting into medicine," Carreyrou noted. "When you enter industries where lives are in the balance, you can't really just iterate and debug as you're going. You have to get your product working first."
Confusion from complexity could very well have been the smoke and mirrors behind why fresh juice squeezing startup Juicero got as far as it did in the funding round.
"It's the most complicated business that I've ever funded," David Krane, a partner at GV, the former Google Ventures, told the New York Times in 2016. "It's software. It's consumer electronics. It's produce and packaging." It was also a $700 squeezer with QR codes and other techy doodads of product-specific produce packets that, as a team of Bloomberg reporters discovered, could be squeezed by hand, if not without some elbow grease and unfortunate noises reminiscent of a public restroom. In response, the CEO put out a Medium post that after a few paragraphs of corporate-marketing speak, offered refunds for its juice-pod squeezer.
"As I said, this is a long-term vision and we'll encounter bumps in the road, but our team and our investors understand the important problem we're trying to solve," Juicero CEO Jeff Dunn wrote on Medium.
Herein lies the issue. What problem was Juicero trying to solve? Not being able to get green juice? Anyone with the resources to buy a $700 smart squeezer (later marked down to $400), never mind the accoutrements such as a smartphone needed to read the machine's QR code, could more likely than not either walk or drive to one of the umpteen million chain juice places that sprang up during the past decade, if not avail of an app to get that juice delivered. Yet that "long-term vision" that might not have been quite clear did get umpteen million dollars in VC funding. From SFist's coverage of Juicero back just before the product's launch:
"In a Series A financing round, Juicero raised $16.5 million, which wasn't enough, so in subsequent funding rounds it's received $70 and then $28 million more — so far." In total, the company secured some $120 million in VC money and had a peak valuation of $270 million. That's a lot of money for anything, especially farty juice packets. But why did anyone think hundreds of dollars for a juice squeezer would be something embraced by the masses? Were VCs so attached to the emotional undercurrent of the product that promoted a better self (in keeping with the spirit of the decade) that they ignored the fact that it was, at the end of the day, just a really expensive juicer?
Lastly, there is the case of WeWork: a commercial real estate disrupter that flew too close to the sun. While there were always critical murmurings of the We-branded family of companies (including a dorm space called WeLive), the top blew off of what the WSJ called a "$20 billion startup fueled by Silicon Valley Pixie Dust." Did the real estate valuations really match what Adam Neumann, that enigmatic founder who received a nine-figure parachute for his efforts, illustrated to the world at large? While there was plenty of time to call BS on what Neumann styled as a "physical social network"—the first WeWork opened in 2010—observers didn't really cry afoul until September 2019, once the IPO put it all out there front and center. Wrote The Guardian in December:
"The failed IPO and the company's subsequent takeover by SoftBank, its largest investor, were both facilitated by the public exposure of long-known information: WeWork was losing a ton of money; its projections of the size of the market for shared office space (up to $3 trilllion) were wildly optimistic (it counted anyone who worked at a desk in an American city where there was a WeWork as a potential "member"; in non-US cities with WeWorks, the estimate applied to anyone with an office job); and its corporate culture and strategy were completely in hock to Neumann and his family's bizarre ideas and whims."
So why didn't we, as an industry, as a society, look beyond what was right in front of us? Let's look to another industry that's gone through upheaval over the past decade: journalism. In her piece for tech publication Hacker Noon, Cate Lawrence, an Australia-based tech freelance journalist, lists out why journalists might be loath to cover your startup. Among the reasons she gives: it's too early—no one wants to run a story on a company that turns out to be another Theranos—and a lack of being able to articulate what problems does your product solve.
Office space for freelancers and young startups and facilitated blood testing are certainly noble goals. But asking how the sausage is made is just as important as seeing the final vision. Borrowing a page from the 2010s #selfcare theme and employing some examination would have been key. Perhaps the biggest takeaway from the 2010s for venture capital, then, is to forget big ideas and focus on due diligence. If venture capital startups are to be taken seriously by the players who matter, we need to be able to see beyond the smoke and mirrors that can obfuscate clear thinking. Will the 2020s be the decade that moves the lens outward from inward? Rather than focusing on how one can better themselves, the 2020s could spark a new era of how we can better others—both with venture capital and in general.
Otherwise, we might be left with just a glass of $700 kale juice.
Get more of BX3's insights: follow us on LinkedIn and on Twitter.