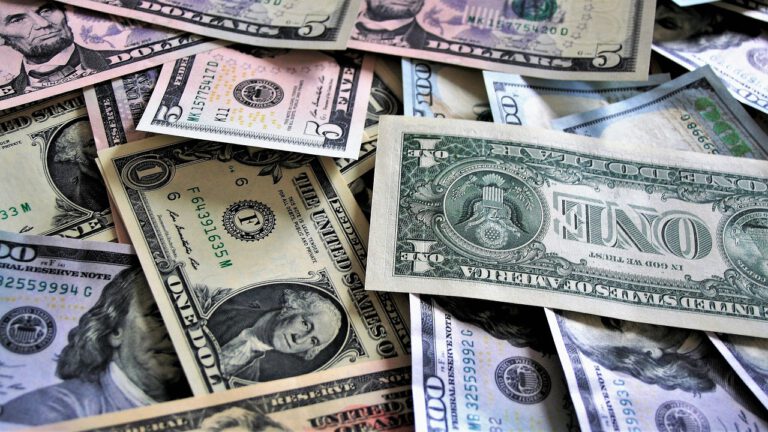 The New Sustainable Strong Brand Efficacy – Profit: Right Thing, The Right Way

For an unforgivably long time, investors didn't ask how profits were earned.  Corporate Social Responsibility (CSR) was a quaint and nascent form of idealism and there was no practical methodology for measuring Environmental, Social, and Governance (ESG) performance.  All of that has changed.  Companies are accountable to more constituencies and their level of commitment to them is deeper.  The new par for sustainability has made corporate brands more important than ever.
Q4 2019 hedge fund letters, conferences and more
How A Weakening PE Market Serves As Another Sign Of A Weakening Economy
Amid the turmoil in the public markets and the staggering macroeconomic environment, it should come as no surprise that the private markets are also struggling. In fact, there are some important links between private equity and the current economic environment. A closer look at PE reveals that the industry often serves as a leading indicator Read More
Several factors have converged to create a new threshold for strong brands related to social responsibility.  First, the economy has transformed from a system of tangible assets and production to a system of intangible assets and ideas. Second, technology has given us a new view of the world from satellites and the images they generate tell a powerful story about environmental impact of businesses.  Third, technological advances in communication, including the internet and the development of social media, have democratized media influence.  Fourth, advances in econometrics have created a foundation for measuring the value of intangible assets and behaviors. Together, these and other influences have evolved from whispers for sustainability into strong business arguments for sustainable business practices.
Now more than ever, investors seek sustainable companies. The largest asset managers have not only taken notice, they are responding.  A recent Black Rock Investment Institute and Rhodium Group study estimated the economic risks of climate changes to the bond market, commercial-backed securities, and electric utility businesses.  According to its own maiden Climate-Risk Disclosure Report, nearly one-fifth of the California Public Employees' Retirement System (CALPERS) public markets portfolio is exposed to potential losses from climate change. CALPERS also reported that its global equity holdings were responsible for at least 23.5 million tons of carbon dioxide emissions.
CSR expectations are high and climbing. Being a better corporate citizen is no longer just an aspirational public relations message.  There are business benefits to improving sustainability, too.
The Importance of SPICE
The beneficiaries of this double whammy of business improvement and financial benefit are everywhere - and that translates into some important things for corporate brands.
For a long time, industry groups, the government, and the threat of legal action were the primary mechanisms holding companies accountable for their business practices.  Slowly, then suddenly, the pool of constituencies to whom companies are accountable has exploded.  SPICE is an acronym that describes the new aggregate cohort of corporate stakeholders. The acronym represents: Society, Partners, Investors, Customers, and Employees.  The individuals that make up SPICE are your neighbors, friends, and colleagues, and they have gradually developed interest in how corporations get things done.
Increasingly, every company's corporate purpose, sources, and methods are in the spotlight. Social governance is important in the media, the boardroom, and even the cocktail party.
In the same way ETFs have democratized investing, social media has democratized corporate brands.  It only takes a click to broadcast an allegation, complaint, or rating.  Social Judgement can be swift, painful, and costly.   Brand has become an asset that exists mostly in the public domain.  As a result, companies wield less power to control their brand building and brand narratives and to address brand damage.
Creating and protecting hard-earned perceptual equity – the stuff that brand is made of - is very difficult and important work. It's also poorly understood alchemy.  In the broadest sense, a strong brand contains a set of perceptions about an organization via its assets, its people and its business conduct.
Brand consultancy, CoreBrand® estimates that 17-21% of all corporate value resides in brand.  Yet, Brand and Marketing expertise is sorely underrepresented on corporate boards. If brand were measured in a line item, it would be the single largest item on the balance sheet. This underrepresentation seems like a disconnect for investors. Especially, since ownership of communications levers like social media and of the voice-of-customer, fall to brand managers in marketing.
Companies with the strongest brands have the most to gain from aligning people, ideas, and behavior for social good.  They also have most to lose, when the alignment doesn't meet global expectations.  Companies committed to building strong brands make it clear to SPICE that they are aware of their new social responsibilities.  It's no surprise that companies with the strongest brands tend to score better on ESG measures.
ESG Measures
There is no perfect heuristic for measuring ESG performance. Determining the complete truth about a company's ESG or sustainability conduct is probably an intractable challenge.  Yet, however imperfect, ESG scores have become a practical litmus test, and hot business. A whole new industry has bloomed to provide information, reports, and ratings on corporate Environmental, Social, and Governance activities.
As in most industries, vendors use varying methodologies, and levels of comprehensiveness in their ESG grading.  Vendors have distinct brand reputations and usage bases.  The breadth of service and detail in ESG evaluation is interesting.  For example, the Bloomberg ESG assessment data covers over 120 environmental, social and governance factors.  ISS Ethix analyzes over 200 elements.  Other ratings companies look at 50 or fewer data points.
Ratings and studies tend to consider data points like carbon emissions, climate change impact, pollution, diversity, community relations, human rights, executive compensation, and independence of directors. Some ratings companies penalize subject companies for "missing data", too, creating incentives for ever more transparency.
Strong Brand Increasingly Means Earning Profit Via Excellent Conduct
Investors who want to align their conscience with their investing will do well to seek companies with strong brands. Companies with strong brands understand that they serve a broad constituency and tend to demonstrate a deeper commitment to sustainability that is verifyable.
It's not enough for public companies to merely generate profit. The constituents that make up SPICE want profit generated in an acceptable way.  If effectiveness is doing the right thing, and efficiency is doing a thing the right way, then true corporate sustainability requires doing both. Sustainability is good business.
Updated on