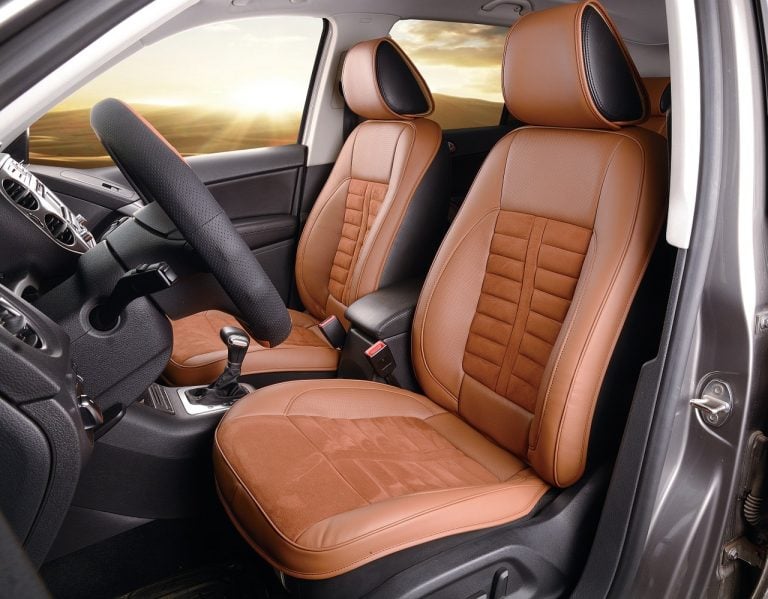 One would usually expect Sony to talk about the next-gen PlayStation or the other technologies that it is working on. But, the Japanese company probably came out with the biggest surprise announcement at the CES 2020 yet. The company unveiled an electric car – yes you read it right, a real car – at CES, called Sony Vision-S.
Sony Vision-S laced with 33 sensors
Sony's Vision-S is the company's first prototype vehicle under its mobility efforts. The concept vehicle was unveiled primarily to showcase the company's automotive technologies, ranging from entertainment products to camera sensors, sensing technologies, developments in AI, telecommunication and cloud technologies.
"This prototype incorporates Sony's imaging and sensing technologies, as well as on-board software regulated using Sony's AI, telecommunication and cloud technologies, in order to continuously update and evolve its features," read the press release from the company.
This mining and metals fund is having a strong year so far
The Delbrook Resources Opportunities Master Fund was up 9.2% for May, bringing its year-to-date return to 33%. Q1 2021 hedge fund letters, conferences and more Dellbrook is an equity long/ short fund that focuses exclusively on the metals and mining sector. It invests mainly in public companies focused on precious, base, energy and industrial metals Read More
Sony's concept car is equipped with 33 different sensors, both inside and outside. These sensors include HDR-compatible CMOS image sensors, Solid State LiDAR, and radar (for velocity and distance sensing).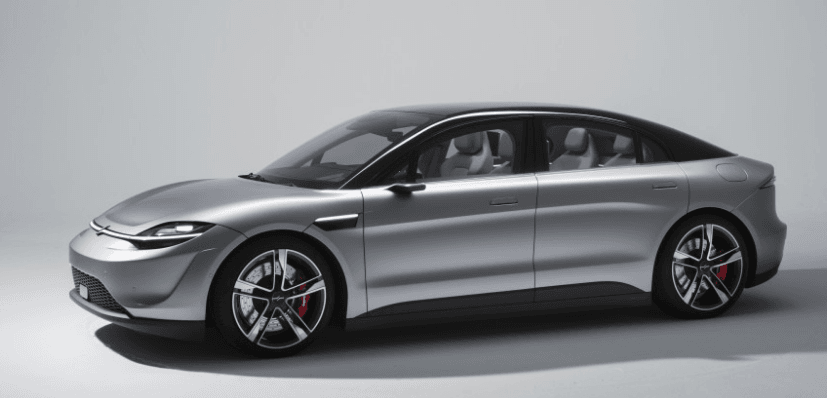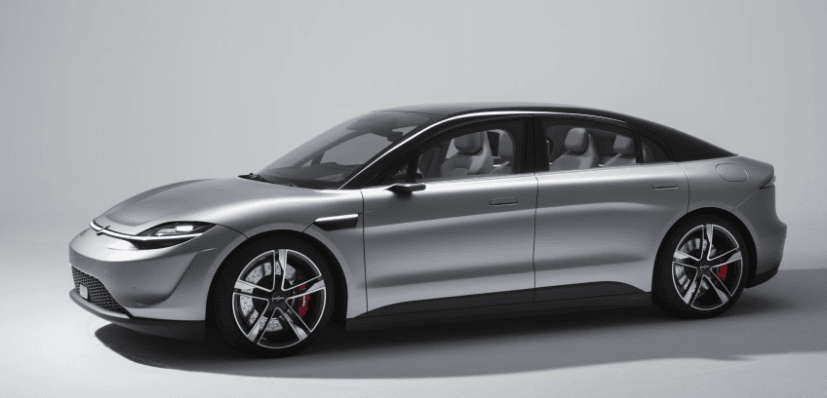 The car is also fitted with Time of Flight (ToF) sensors to detect and recognize people and objects both inside and outside. One obvious use case of the ToF sensor would be to track the driver's head to check whether or not the driver is paying attention to the road. According to Sony, all the sensors together create a "Safety Cocoon Concept" that can detect through 360 degrees around the car.
Further, the car has many widescreen displays, always-on connectivity and 360 audio.
"This prototype embodies our contribution to the future of mobility," Kenichiro Yoshida, Sony's CEO said.
Other details about the car
Sony's Vision-S concept vehicle features a "newly-designed EV platform," which is reportedly developed by automotive supplier Magna. Other companies that Sony teamed up with to create the concept vehicle include Bosch, Blackberry, Continental, HERE, Elektrobit, Qualcomm, NVIDIA, Gentex Corporation, ZF and Benteler.
From the outside, the car looks to be inspired by a Porsche-like design, especially the headlights. Talking of the interior, the Sony Vision-S has a dashboard-spanning screen, something similar to the ones used by Chinese EV startup Byton. For the rear-seat passengers, the screens are placed in the headrests. The concept car is fitted with a high-end sound system and speakers are placed such that they give a surround sound experience.
In terms of autonomous driving capability, the Sony Vision-S is at Level 2. This means, the car's system can control accelerating, braking and steering, but the driver needs to be alert to take control if the system fails. Further, the car is powered by a pair of 268-horsepower (200-kilowatt) electric motors. Sony's Vision-S has a top speed of 149 mph, while it can go from 0 to 62 mph in 4.8 seconds.
Will it hit production?
Sony did not reveal many key details about the car, leaving the viewers with a lot of questions. The company unveiled the concept car at the tail end of its CES 2020 press conference, and then talked about it for a minute or two more. As of now, it is not known if Sony has any plans to put the car into production, or if it was just for reference.
Sony, however, did reveal that its image sensor division is making an investment into technologies related to self-driving, such as LIDAR and Time-of-Flight cameras. The company would hopefully reveal more information about the Sony Vision-S later this week in Las Vegas.
Sony moving into the autonomous vehicle tech and vehicle components segment could prove a profitable venture. Sony's image sensor segment is performing exceptionally well, and now, the company hopes to repeat the same success in the autonomous vehicle market as well by supplying automakers with all types of sensors. Sony is reportedly already in talks with major automakers, such as Tesla, for the use of its lidars and image sensors.
Separately, apart from the Sony Vision-S, the Japanese company unveiled the official PlayStation 5 logo at the CES 2020 as well. The logo appears very similar to that of the PlayStation 3 and PlayStation 4 logo, at least in terms of font and styling. Moreover, there are no major changes to the aesthetics and color scheme as well.
Along with the logo, Sony also talked about a few more features of the next-gen console, such as 3D audio sound, Ultra HD Blu-Ray support, haptics feedback, adaptive triggers, 3D audio sound and high-speed SSDs.