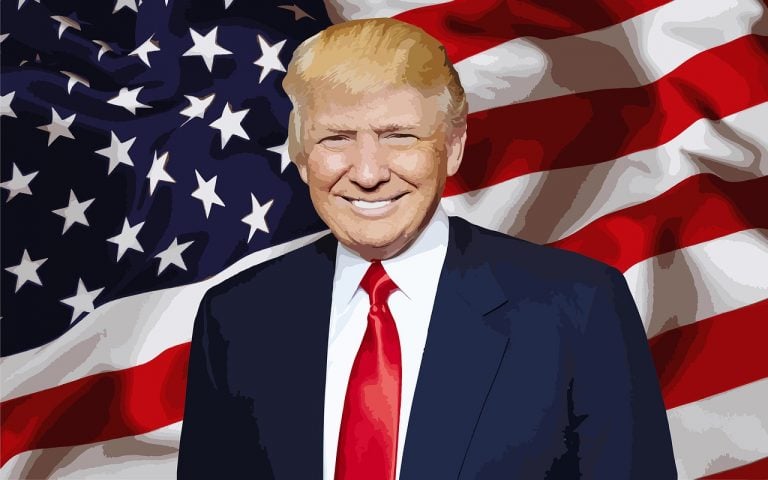 Pelosi to Delay; Perhaps Could End Trump Presidency; Holding Out For A Secret Vote Likely to Cause His Removal

WASHINGTON, D.C. (January 9, 2020) – Speaker Nancy Pelosi has just stated that she will continue to "smartly and strategically" delay sending the House's articles of impeachment to the Senate until she can be assured of "fairness," but since fairness arguably includes a secret vote to protect senators from unfair retribution, she could end his presidency, according to several knowledgeable sources, claims public interest law professor John Banzhaf.
Q4 2019 hedge fund letters, conferences and more
Fund Manager Profile: Zhang Hui Of China's Southern Asset Management
Historically, the Chinese market has been relatively isolated from international investors, but much is changing there now, making China virtually impossible for the diversified investor to ignore. Earlier this year, CNBC pointed to signs that Chinese regulators may start easing up on their scrutiny of companies after months of clamping down on tech firms. That Read More
Now that Pelosi has recognized that she has the unquestioned power to delay - indefinitely if necessary - the trial of President Donald Trump by refusing to transmit the House's articles of impeachment to the Senate, and that she plans to use it to insure "fairness," she might want to consider using that tactic to force the Senate to adopt a rule providing for a vote on Trump's removal by secret ballot, suggests Banzhaf.
Secret vote details
After all, she could argue, a trial can hardly be fair when so many Republican senators apparently greatly fear voting against the President because of concerns about political retribution from the president and/or from Senate Majority Leader Mitch McConnell, who has pledged that he will be fully cooperating and coordinating with the President during his trial.
Although open and recorded voting in Congress is customary, the Senate in voting on Trump will be acting more like a jury where votes are taken in secret to help insure fairness and impartiality - and senators must swear to be impartial; to "do impartial justice according to the Constitution and laws, so help me God."
Also, when the Electoral College deadlocked in the past, House votes to elect Thomas Jefferson in 1800, and John Quincy Adams in 1824, were conducted by secret vote to permit representatives to vote free from political pressure.
Moreover, the Constitution expressly provides that "Each House shall keep a Journal of its Proceedings, and from time to time publish the same, excepting such Parts as may in their Judgment REQUIRE SECRECY," [emphasis added].
So, a rule providing for a secret ballot would be probably held constitutional, if it could possibly be challenged in court, and also have some congressional precedent, suggests Banzhaf.
Moreover, many if not most Republican senators might not oppose a vote by secret ballot since it would permit them to vote their consciences without fear of political consequences.
GOP senators scenarios
If that were to happen, many Republicans might join with their Democratic colleagues to vote to remove the president from office.
That's why some senators and pundits have predicted that, if voting for removal were to be held by a secret ballot, some 25 or more Republican senators would probably join with Democratic senators in voting to remove Trump from office.
Indeed, GOP strategist Mike Murphy recounted that a sitting Republican senator had confirmed that 30 of his colleagues would vote to convict Trump if voting were by secret  vote.
Former Senator Jeff Flake went even further, predicting that 35 of his former Republican senators would join with Democrats to remove Trump from office.
If voting by a secret ballot were to be announced, there is further speculation that Trump, able to read the handwriting of his removal on the wall, might simply choose to resign to avoid further damage to his reputation, perhaps offering some arguably plausible excuse or reason.
Some have gone even further, speculating that under those circumstances where removal is likely, Trump would agree to resign the presidency, but only if his resignation were conditioned upon a deal where he would be shielded from various possible state criminal prosecutions now in the investigatory stage, and also from federal criminal charges.
Secret vote and Nixon
Here history reminds us that former-president Richard Nixon received a full pardon when he stepped down to avoid impeachment, and that former-vice-president Spiro T. Agnew insisted upon a plea deal to induce him to resign his vice presidency, says Banzhaf, who helped obtain a special prosecutor for President Nixon, and to later successfully sue Agnew for the return of money he received in bribes.
Banzhaf notes that Pelosi has stood up to Trump several times in the past, using her considerable political power to get her way.
If she does so here, in arguably what would probably be the most important thing she can do with her office, it is at least plausible that Trump will leave office soon, either by a secret-ballot vote in the Senate, or by his forced resignation when faced with a secret vote, suggests Banzhaf,
Updated on