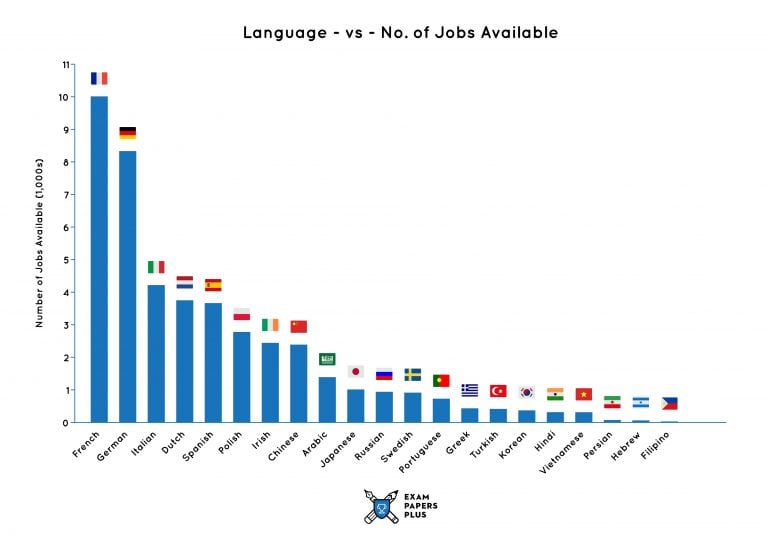 Study by Education experts Exam Papers Plus reveals the HIGHEST PAID language in the UK to learn in 2020, with an average wage of £43,879 over £8,000 more than the UK average. In the new year, thousands of people look to learn a new language but which should you invest your time in to earn the most buck? The study analysed 104,000 job adverts in the UK on Adzuna, looking for foreign-speaking skills and revealed the languages that employers offer the most valued for.
Q4 2019 hedge fund letters, conferences and more
Q1 2021 13F Round-Up: Notable Hedge Fund Changes
Below is our 13F roundup for some high profile hedge funds for the three months to the end of March 2021 (Q1). Q1 2021 hedge fund letters, conferences and more The statements only include equity positions as 13Fs do not include cash and debt holdings. They also only include US equity holdings. Funds may hold Read More
Those who are fluent in Arabic can earn a whopping £43,879 a year and the language is also in demand within the job market, with 1,391 jobs currently advertised on Adzuna. This is then followed by Swedish. However French is MOST in demand!
Top and lost valued language to learn
World's most common languages RANKED by which is the most and least valued language to learn
According to the data, Persian is the lowest valued language to learn based on the average salary. There are currently just 66 Persian-speaking jobs advertised on Adzuna in the UK, offering an average salary of £25,090. You can earn more working full time as a Sales Executive or Administrator with no language skills! The full list can be found in the report here.
In terms of the most in-demand language, removing English from the line-up, French tops the charts with over 10,000 jobs advertised. Although this may not seem shocking, it was recently reported that there is, in fact, a fall in the number of people studying French (down 20% since 2013), with languages such as Portuguese and Polish on the rise.
Faisal Nasim, Private tutor and Founder of Exam Papers Plus says "In the new year we see an increase in the number of people wanting to learn a new language. French and Spanish are some of the most popular but when comparing it to the salary you could take home - we found there are other language skills that can earn you more money if you were to use it in your career."
Full report and data can be found here.