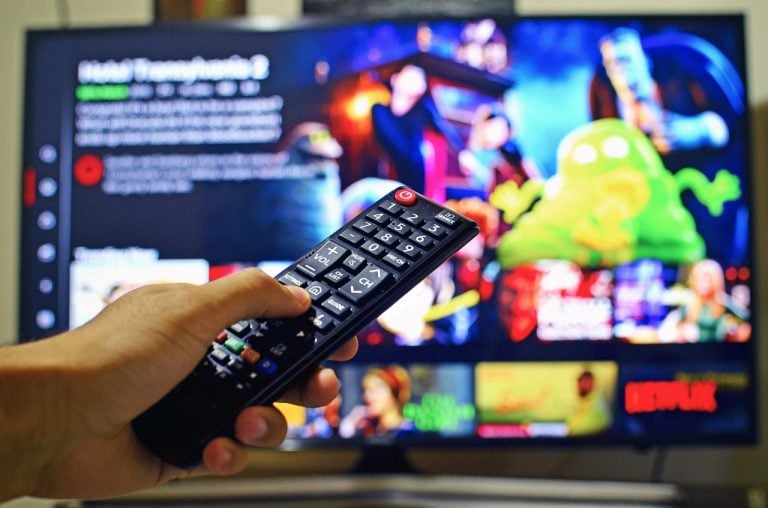 The Consumer Electronics Show (CES) is the biggest annual tech event, where companies show the latest and greatest technology and products. The products showcased at CES set the trend for the products that follow throughout the year. CES 2020 was no different with more than 4,500 companies showing their latest products and technology. You, however, don't have to go through all the products that were showcased, as we have listed below the best products of CES 2020.
Best products of CES 2020
The following are the best products of CES 2020:
Samsung Ballie – the Korean firm unveiled a small robot in the form of a yellow tennis ball, called Ballie. It is a combination of a smart home device and a robot. This gadget features cameras and sensors that help it to follow you around the house. Ballie can perform smart home features, including taking photos, keeping you informed when you are away from home, fitness functions and more. Samsung says this gadget could be your "all-around life companion." Going forward, the company says it could detect spills and then direct your smart vacuum to clean it up, or detect if a person falls and call emergency services.
Option Trading and the Future of Option Alpha with Option Alpha's Kirk Du Plessis
ValueWalk's Raul Panganiban interviews Kirk Du Plessis, Founder and CEO of Option Alpha, and discuss Option Alpha and his general approach to investing. Q1 2021 hedge fund letters, conferences and more The following is a computer generated transcript and may contain some errors. Interview with Option Alpha's Kirk Du Plessis
Meet #Ballie, Samsung's human-centric vision of robots that takes personalized care to the next level. The small rolling robot, "understands you, supports you, and reacts to your needs." #CES2020 #SamsungCES2020 pic.twitter.com/YzwgZN1Lgw

— Samsung US Newsroom (@SamsungNewsUS) January 7, 2020
Dell Alienware Concept UFO – Dell came up with an interesting concept for PC gaming on the go. This portable Windows PC is powered by Intel, and looks similar to the Nintendo Switch. This gaming PC is equipped with an 8-inch display, detachable controllers, kickstand and support for external devices (such as keyboard and mouse). When launched, this product is expected to replace laptops for gaming.
Introducing #ConceptUFO, our vision for a handheld gaming PC. Explore the details that went into making this innovative design. @Formula1game https://t.co/plRqDvxsD8 pic.twitter.com/tx3apeHNhl

— ALIENWARE (@Alienware) January 7, 2020
Vertical TV – Samsung showcased a TV, called Sero, that you can watch horizontally or vertically. The tech firm claims that this TV is designed keeping in mind the smartphone users.
#Samsung's rotating TV is here to play your #TikTok and Instagram videos.
Samsung unveiled its latest lineup of TVs ahead of #CES2020. The Sero, which means "vertical" in Korean, is a 43-inch QLED 4K TV that can rotate between portrait and landscape modes.#smarthome #Millennials pic.twitter.com/RZiCexXu3b

— GiGadgets (@gigadgets_) January 6, 2020
Withings ScanWatch – this is an FDA-approved ECG for accurately detecting arrhythmia (AFib) and sleep apnea. Apart from these, it has all smartwatch features along with better build quality than other ECG-equipped watches. This smartwatch features Sapphire Glass on the front, 5ATM water resistance, 316K stainless steel body and GPS. Above all, the watch claims to offer 30 days of battery life.
Segway S-Pod – it is a chair with wheels, something similar to the one used in the Pixar film Wall-E. It is primarily designed for use in airports and malls with a top speed of 24 miles per hour. Those who gave it a try said it was easier and more comfortable than the original two-wheeled Segway. It is scheduled to arrive in the second half of the year.
Segway is basically bringing the hoverchairs from 'WALL-E' to life. This is the S-Pod. You don't have to stand or even lean forward or backward to accelerate. Just sit, toggle a knob, and move. Our writer @adriennemso took it for a spin at #CES: https://t.co/YibCP6KqD4 pic.twitter.com/EtZDgtqXM5

— WIRED (@WIRED) January 7, 2020
Hydraloop Water Recycler – this gadget filters and purifies water from washing machines, showers and baths. It uses six maintenance-free filtration techniques, which can recycle about 85% of home water for further use in toilets, pools, and irrigation systems.
Lenovo ThinkPad X1 Fold – it is a foldable laptop that looks like a tablet. When folded, the device is small enough to fit inside a jacket pocket. This foldable laptop has an ultra-thin Bluetooth keyboard that fits in perfectly. You can use it as any regular Bluetooth keyboard, or with folded screen to get a compact laptop experience. This laptop is scheduled to arrive later this year.
Lenovo's ThinkPad X1 Fold has a folding OLED screen and is priced at $2,499. It won't run Windows 10X at launch, but a version with 10X is planned https://t.co/xMU1w2t0GW pic.twitter.com/LgfdOrFU4f

— Tom Warren (@tomwarren) January 6, 2020
Moon Ultra – smartphone cameras have come a long way to give you almost professional photos. Lighting, however, remains a big issue. Moon Ultra, which is a small touch-sensitive, clip-on light source, tries to address this issue by offering users a powerful light source. With this gadget, you get multiple color temperatures, along with an option to adjust the brightness to get the perfect photo.
OnePlus Concept One – this came as a surprise to many as you normally wouldn't expect OnePlus at CES. The Chinese company showcased a device similar to OnePlus 7T Pro 5G McLaren edition, but with a new exterior. The OnePlus Concept One uses electrochromic glass over the rear cameras. This makes the cameras disappear when not in use. Also, one can use it as a variable ND filter for photography. OnePlus doesn't have plans to release the Concept One currently, but a device featuring electrochromic glass is expected to arrive this year.
We're bringing the #OnePlusConceptOne to #CES2020, but you don't have to wait: you can get a sneak peek at it right here, along with its groundbreaking "invisible camera" and color-shifting glass technology. pic.twitter.com/elsV9DKctn

— OnePlus (@oneplus) January 3, 2020
Robokitties – Elephant Robotics, a startup, showcased a robotic pet cat, called MarsCat. This robo-cat can walk, bite its nails, avoid obstacles, play with toys and stretch. Further, this tech cat can recognize human faces and follow 20 commands and phrases, such as "sit" and "come here."
Samsung Galaxy Chromebook – it was among the most popular products at CES 2020. Along with being powerful and beautiful, this Chromebook features a stylus, convertible design and metal chassis.
These were some of the best products of CES 2020. Apart from these, many more products impressed the audience at CES 2020, such as Insta360 One R, Bluetooth LC3 codec, Flying taxis, BMW i3 Urban Suite, Canon EOS-1D X Mark III, Samsung Odyssey G9 Monitor, Dimension Robotics Dr. CaRo, Fisker Ocean, Core Meditation Trainer, Acer ConceptD 7 Ezel, and a Joué Music Instrument.