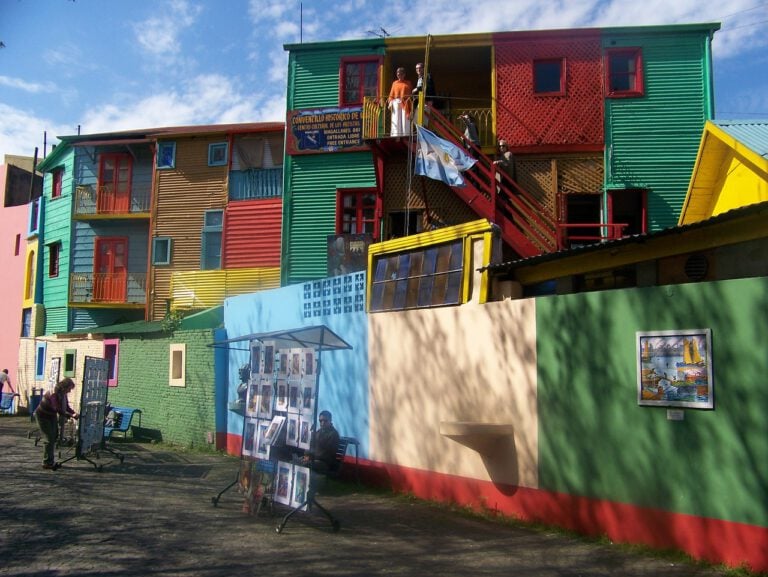 Whitney Tilson's email to investors discussing Charlie Munger meeting three weeks from today; and Kim Iskyan on Argentina's stock market
Q4 2019 hedge fund letters, conferences and more
Hedge Fund Launches Jump Despite Equity Market Declines
Last year was a bumper year for hedge fund launches. According to a Hedge Fund Research report released towards the end of March, 614 new funds hit the market in 2021. That was the highest number of launches since 2017, when a record 735 new hedge funds were rolled out to investors. What's interesting about Read More
My friend Kim Iskyan, a Stansberry Research analyst who lives in Singapore and specializes in global markets, spent time in Argentina shortly before the elections last October. He recently e-mailed me some fascinating thoughts on what's happening there and the potential opportunity for investors with a strong stomach...
Bad news for Argentina?
Argentina is a classic case of the bad news being so bad that it might actually be good.
First, the bad news...
Last month the country's new president, Alberto Fernández, took office. In his inaugural speech, he warned that Argentina "should grow with a project of its own and implemented by Argentines, not dictated by foreigners with old recipes that always fail."
That's code for: "Yes, we owe you foreign investors a lot of money – $101 billion, to be exact – but don't expect a check in the mail anytime soon... if ever."
Not surprisingly, the country's sovereign debt was recently trading at around levels last seen in 2001, when Argentina defaulted on $95 billion worth of bonds – at the time, the largest default by a country in history (later surpassed by Greece in 2012).
When former president Mauricio Macri took office in 2015, he promised that – eight defaults notwithstanding, finally, really, no kidding this time! – things were turning around in Argentina. Investors believed him and lent the country more money (including, incredibly, a 100-year bond in 2017). The International Monetary Fund chipped in with a $57 billion program in 2018 – its biggest and perhaps worst loan ever.
Argentina's stock market and elections
As Kim explained, market expectations for Fernández are so low that when he won a preliminary poll in August, Argentina's stock market fell nearly 50% in dollar terms in a single day. According to Bloomberg, it was the second-worst one-day stock market collapse anywhere in the world since 1950. More from Kim...
What most spooked investors was that Fernández, a lifelong bureaucrat, had teamed up with Cristina Fernández de Kirchner to be his vice president. She played a key role in digging the hole that Argentina is in now when she was president from 2007 to 2015. And it's a deep hole.
Argentina was one of the richest countries in the world a century ago. Today, it has a 40% poverty rate, 51% inflation, and 10% unemployment. Its currency collapsed 59% against the U.S. dollar last year and the economy shrank by around 3.1%, contracting for the third year running – and will continue to decline in 2020.
Economies like Argentina's that are heavily dependent on commodity prices tend to be cyclical... and bad policies have made Argentina's economy even more so. Since the 1940s, populists – called "Peronists," named for the charismatic general and three-time president between the 1940s and the 1970s – subsidize everything from power to bread... just like what Fernández de Kirchner did as president.
Then, a more responsible government comes in, tries to clean up the mess, and gets part of the way there before being voted out of office. (Let's face it, spending money – especially other peoples' money – is a lot more popular than austerity.) Despite doing a lot of the right things, Macri's timing was off and he had some critical missteps, so he failed spectacularly... and now the economy is in even worse shape than when he took over in 2015.
Argentina's stock market: What is next?
Kim said Argentina didn't feel like it was on the cusp of a crisis. "But then again," he added, "places that are on the verge of a crisis rarely feel that way." He explained...
As the two Fernándezes take office, it's clear that the fundamentals are going to get worse before they get any better. More populism, more rhetoric, and more games of chicken with foreign creditors, so expect years of bickering over how many cents on the dollar Argentina pays...
It's unclear if this will help the 15 million Argentines stuck in grinding poverty but, ironically, all of the negativity and uncertainty might be good news for investors...
The share prices of many Argentine companies – around two dozen of which are traded on the New York Stock Exchange – have moved up in recent weeks from multidecade lows, but history suggests that the run-up may have a lot further to go.
"Markets seem to think that Argentina is going the way of Venezuela," one local investor told me, citing the current poster child of economic disaster. "But it's not. Argentina is a different situation. We've seen it all before, and we'll recover."
Thanks for the wonderfully insightful write-up, Kim! My team and I are taking a good, hard look at opportunities in Argentina's stock market, so stay tuned...
Best regards,
Whitney
Updated on