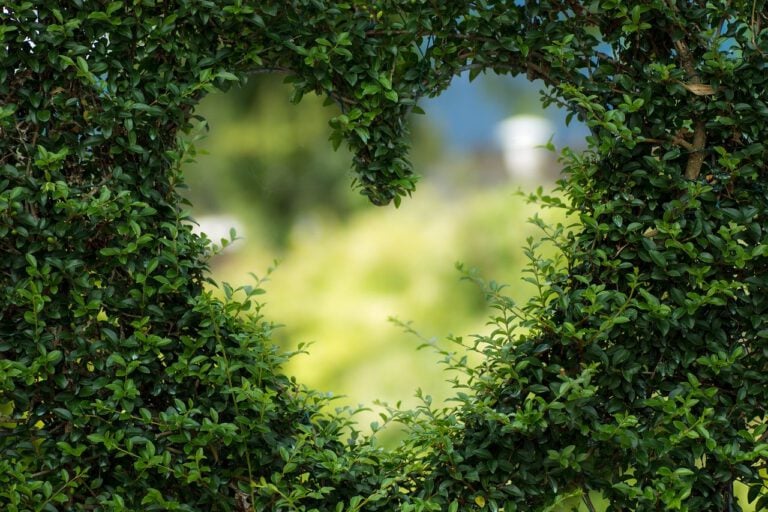 The last few years have been tumultuous, to say the least. With turmoil and conflict at home and abroad, the past decade has been marked by division and strife.

Nowhere is that more evident than in the corporate world. The Cambridge Analytica scandal, palm oil production, illegal deforestation — it's easy to get downhearted about the future of corporations.
Q4 2019 hedge fund letters, conferences and more
[Exclusive] ExodusPoint Is In The Green YTD Led By Rates And EM/ Macro Strategies
The ExodusPoint Partners International Fund returned 0.36% for May, bringing its year-to-date return to 3.31% in a year that's been particularly challenging for most hedge funds, pushing many into the red. Macroeconomic factors continued to weigh on the market, resulting in significant intra-month volatility for May, although risk assets generally ended the month flat. Macro Read More
But there is reason to be optimistic. Many corporations are striving to do their bit and help create a better world for all.
Read on to discover why 2020 is the year that corporations get a heart.
They will pursue customer happiness over profits
Throughout history, there are countless instances of corporations willingly compromising their customers' health and wellbeing in pursuit of profits.
For instance, the opioid abuse epidemic in the US has since spread abroad, as drug companies sell painkillers in foreign markets in a bid to boost profits. The case of Martin Shkreli is another example, in which the CEO bought out a drug company that sold a lifesaving medication and increased the price by 5000%.
In 2020, however, the tide is starting to turn. Under the microscope of social media and investigative journalists, corporations can no longer get away with such unscrupulous business practices.
Take smokers, for instance. Due to the long-term health impact of smoking, they provide a profitable opportunity for insurance companies looking to charge higher premiums. Consequently, smokers often struggle to find companies that offer affordable life insurance.
But many insurance companies do provide life insurance for smokers, alongside education about the impact of their habit on their premiums. This honest and informative approach to insurance shows that corporations value their customers, even at the potential expense of their own profits.
Publicly valuing customer wellness in this way isn't just a PR exercise for corporations — it ensures repeat custom, increases their value as a brand, and above all, shows that a corporation's heart is in the right place.
The threat of climate change is impossible to ignore
Since the release of the UN Intergovernmental Panel on Climate change report in late 2018, the focus on the effects of global warming and climate change has sharpened.
The year that followed was marked by significant concern and global action in an attempt to stop the temperature of Earth rising. Greta Thunberg became the face of the environmental movement, buoyed by the organized protests of Extinction Rebellion around the world.
Now more than ever, climate change is at the forefront of the world's consciousness. This has led to a gradual uptake in corporations building eco-friendly practices into their workings. Many made switches to recyclable materials in their products, while others invested in carbon offsets to mitigate their impact on the planet.
This trend (if it can be called that) will only continue in 2020, albeit with more urgency. Being a corporation with heart means embracing the environmental movement with vigor. Beyond tokenistic displays of an eco-friendly ethos, it will require deep and considered changes in order to genuinely limit their impact on the world.
2019 has been a year of division around the world
No matter what side of the political or social divide you're from, there's no debating that 2019 has been a year marked by division all around the world.
From the bitter Brexit debate in the UK to the political turmoil caused by the democratically-elected but deeply polarizing Trump in the USA, 2019 has seen deep rifts caused in societies everywhere.
These rifts have consequences. After such deep divisions, the general public wants peace and unity, and it is up to corporations to meet that desire. Businesses play a pivotal role in our world, shaping our tastes and perceptions. Consequently, they are powerful tastemakers and should seek to use that power for the general good.
The way this is achieved is nebulous. With divisions varying around the world, it's hard to pinpoint a single way that corporations can communicate their unifying message. But what is known is that each effort should use language that is inclusive and all-encompassing. It should be respectful of the individual and of cultures as a whole too.
Peace and unity is a difficult path to tread. But in 2020, it's one that corporations with heart would do well to strive for.
Consumer power is impossible to ignore
The last few years have seen a number of brands publicly hang their hats on a social cause.
Some, such as Pride Month, are popular and mainstream. Western mainstream culture has generally embraced the LGBT cause and, as such, a brand allying itself with the cause is less publicly divisive.
But some brands have aligned themselves with more polarizing causes. The collaboration between Nike and former NFL player Colin Kaepernick drew considerable scorn, with some customers burning their Nike apparel and vowing never to purchase from the brand again.
The collaboration ultimately proved a success for Nike, and it perfectly illustrates how consumers today expect the brands they love to do more than simply offer an excellent product or service — they expect an "ethical" or "moral" stance.
This trend has been buoyed by millennial and Gen X consumers of late, and will only continue into 2020. If corporations want to appeal to the general public, they will need to make clear that they actively engage with a social cause: sponsoring events, outreach programs, charity days, and other actions will become de rigueur for corporations in 2020.
While the examples above offer a ray of hope, there is still a lot of work to be done. But bit-by-bit, corporations are slowly changing the way they do business to create a brighter future for the many, not the few.
Updated on