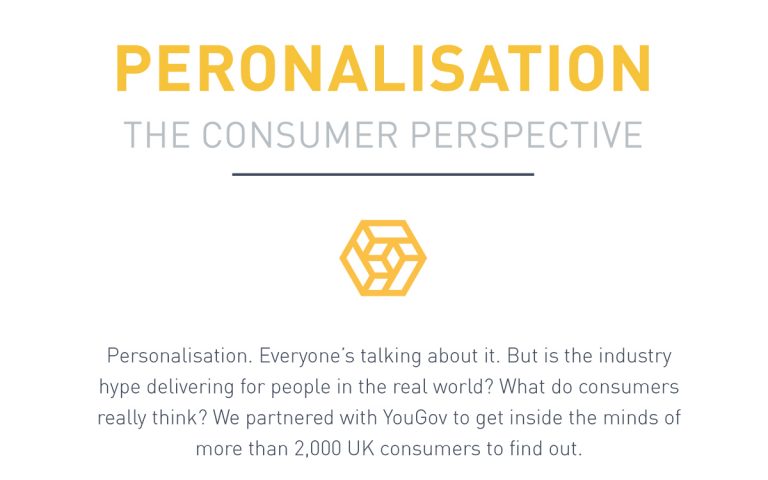 YouGov research commissioned by Boxever finds that 78% of UK consumers are frustrated by receiving marketing and communications that are not relevant to them
Personalised communication from brands can create more relevant experiences – and 67% of UK consumers are ready for more personalisation across different channels
Consistency is what makes the top 50 best-performing hedge funds so strong
Every month and quarter, multiple reports on average hedge fund returns are released from several sources. However, it can be difficult to sift through the many returns to uncover the most consistent hedge funds. The good news is that Eric Uhlfelder recently released his "2022 Survey of the Top 50 Hedge Funds," which ranks the Read More
Q3 2019 hedge fund letters, conferences and more
Done well, personalisation can transform customer experience and drive sales - 57% of UK consumers have made an impulse purchase after seeing a personalised offer and 48% make repeat purchases
Bristol, UK, 3rd December, 2019 - - Boxever, the personalisation platform is today releasing the results of its latest consumer survey in partnership with YouGov. The survey of over 2,000 UK consumers explores attitudes and behaviours around personalised marketing and communications (such as emails offering discounts or products based on a buyer's past behavior). The aim of the survey was to better understand what consumers appreciate most about personalisation and where they feel it could be improved.
The study yielded some surprising results. 78% of UK consumers are frustrated by untargeted and irrelevant marketing and communication from brands, showing consumers  are no longer satisfied with generic communication and one-size-fits-all marketing campaigns. They expect relevance, with two thirds (66%) frustrated when they receive a communication from a brand about something they have already bought.
In light of this frustration, more than two thirds (67%) of UK consumers say they are ready for more relevant personalisation from brands across different channels including email, website and social.
In addition, the survey unveiled that done well, personalisation can transform customer experiences and drive sales. The survey revealed that more than half (57%) of UK consumers say they have made an impulse purchase after seeing a personalised offer. While 48% would make additional purchases from the same brand as a result of personalisation - this jumps to 70% if the offer is also seen as relevant. The opportunity for brands to drive value from personalisation is clear - but they have to get it right. As many as two thirds (67%) of UK consumers view irrelevant communication as a major turn-off saying that they would consider shopping elsewhere as a result of receiving poorly personalised communication.
Dave O'Flanagan, Boxever CEO, said: "Our survey shows that there's plenty of consumer appetite for more personalisation - and the bottom line benefits for the brands that get it right are clear. What our survey reveals is that consumers are craving more relevance - they expect companies to understand who they are, what they're interested in, and when and how they like to be engaged with. That's what personalisation can deliver in every customer interaction."
On top of relevance, the survey quantified the practical benefits that consumers receive from personalisation. 41% of UK consumers like getting personalised offers as it saves them money; while 23% say they like that it helps them to discover new products and services.
Interestingly, despite the current climate of increased scrutiny over personal data, the survey reveals that more than 1 in 4 UK consumers are willing to exchange their personal data to receive personalised communications. This jumps to 46% if consumers feel the brand delivers relevant communication. And the future for brands wanting to use customer data for personalisation looks promising: UK consumers aged 18-34 are more than twice as likely (39%) to share personal data in exchange for personalisation from brands than those aged 55 years and over (18%).
O'Flanagan added: "Personalisation opens up huge opportunities for brands. But it doesn't happen overnight. To realise its true potential, personalisation is something that requires collaboration across your whole organisation, the right technology and a clear strategy to bring it all together. We are seeing this everyday with our customers and the results from the survey reflect our experiences that when well executed, personalisation yields bottom-line benefits for companies that are also keenly appreciated by the consumer."
To learn more about Boxever or the findings of the survey, please visit: www.boxever.com.
Survey methodology
The survey was conducted by YouGov UK on behalf of Boxever. The total sample size was 2064 adults. Fieldwork was undertaken on 22 and 23 October 2019. The survey was carried out online. The figures have been weighted and are representative of all UK adults (aged 18+).
About Boxever
Boxever is a personalisation platform that uses data and AI to help the world's biggest brands make every customer interaction smarter and deliver game-changing customer experience. We do this in two ways. Firstly, we build rich and accurate profiles of their customers using data from across their business. Then we use AI to automate decisions about how to personalise interactions on every channel and in every moment.
The result? Personal, relevant and valuable experiences for customers, and improved engagement, acquisition and conversion for the business. Since we started back in 2011 we've been helping the likes of Emirates, Viva Air Group and AIB revolutionise how they engage customers. Seven years on, we're now recognised by Gartner as a leading player in personalisation and ranked by Forbes alongside Google, Apple and Amazon as one of the most powerful examples of AI in use today.
Updated on