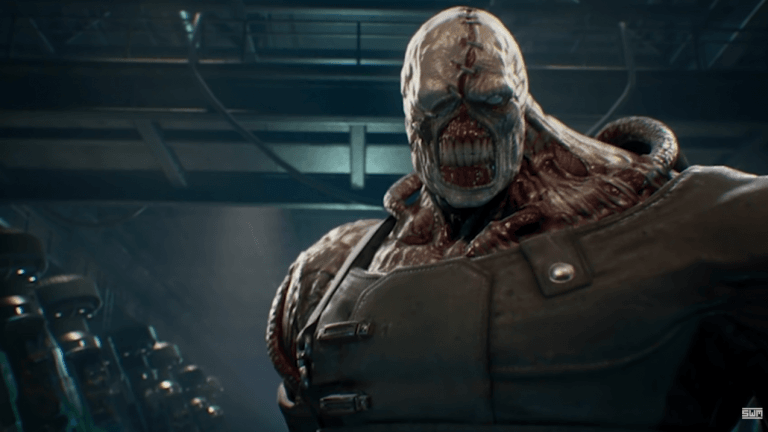 After the Resident Evil 2 Remake, the remake of Resident Evil 3 has always been expected. A few recent leaks have also been suggesting the same. Now, Capcom has officially announced the Resident Evil 3 Nemesis Remake, and shared the release date for the game as well.

Resident Evil 3 Nemesis Remake: release date and other details
On Tuesday, Capcom confirmed the remake during Sony's State of Play stream, giving the game release date of April 3 for PS4, Xbox One and PC. The trailer of the game was also revealed, and it looked in line with the tone of the Resident Evil 2 Remake.
Resident Evil 3 comes to PlayStation 4, Xbox One, and PC beginning April 3rd, 2020! Return to Raccoon City as Jill Valentine escapes an unstoppable pursuer in this re-imagining of the survival horror classic.
🌿 https://t.co/wAFcSWPGjf pic.twitter.com/0aYyiUscWI

London Quality Growth Investor Conference: Buy Dassault Systemes

At this year's inaugural London Quality Growth Investor conference, Denis Callioni, analyst and portfolio manager at European investment group Comgest, highlighted one of the top ideas of the Comgest Europe Growth Fund. According to the speaker, the team managing this fund focus on finding companies that have stainable growth trajectories with a proven track record Read More

— Resident Evil (@RE_Games) December 10, 2019
"Taking place a few months after the original Resident Evil ends, Resident Evil 3 takes place both before and after the events of Resident Evil 2," Sony says in a blog post.
The Resident Evil 3 Nemesis Remake would offer better visuals and more content. Moreover, it will be built on Capcom's RE Engine, which also powers Devil May Cry 5, RE2 and Resident Evil 7: Biohazard.
"Survival horror fans need no introduction to this true PlayStation classic, and for those who have never seen Jill Valentine's desperate escape from Raccoon City but played Resident Evil 2 earlier this year, you're in for one terrifying treat," read the blog post.
The original Resident Evil 3 was released on Sony PlayStation in 1999. Those who played the original Resident Evil 3: Nemesis will know that you play as Jill Valentine, who tries to escape the city ridden with T-virus and the relentless creature, Nemesis.
The trailer reveals that Nemesis also got a significant design upgrade. Nemesis runs faster than Jill's STARS (Special Tactics and Rescue Service) members. He is seen carrying a rocket launcher and has tentacles to infect people with the deadly virus.
To include Resident Evil Resistance
It must be noted that the Resident Evil 3 Remake will also include Resident Evil Resistance, an asymmetrical four-versus-one multiplayer game. This intense four-versus-one survival game was in beta testing earlier this year. In this, one player acts as a Mastermind who controls the environment, while four survivors work together and use weapons and special abilities to escape the situation before the time runs out.
"Also included with Resident Evil 3 is Resident Evil Resistance, a 4v1 asymmetrical, co-op multiplayer game set in the Resident Evil universe," Sony says.
You can now preorder the game for PlayStation 4 now, and it would set you back $59.99. The preorders for Xbox One and PC will start soon. There will be a collector's edition for the game as well. Capcom, however, has only talked about a North American version. The collector's edition will cost $179.99 and includes a physical copy of the game, a Jill statue, an art book, a double-sided map of Raccoon City, a poster and the soundtrack. It would only be available for the consoles and exclusively at GameStop.
Preordering the game (including the collector's edition), will get you an exclusive Classic Costume Pack, which includes Jill's original costume and Carlos' original hairstyle.
Former Platinum Games CEO working on remake?
Separately, a report from Video Games Chronicle claims that former Platinum Games CEO Tatsuya Minami, who recently formed a new studio, is working on the Resident Evil 3 Nemesis Remake. Further, the report notes that Minami has teamed up with other ex-Platinum Games employees and former Capcom members to form the new studio.
Minami's new studio is called M-Two, and the logo for the same appears at the end of the Resident Evil 3 Remake trailer as well. The studio is located in Osaka, Japan and is not far from the Capcom HQ.
M-Two reportedly came into existence in the second half of last year. Though it is headed by Minami and backed by Capcom, the studio is independent, meaning it could be working on other projects as well.
There are also rumors that M-Two was originally supposed to be a venture between Minami and Shinji Mikami, Resident Evil director. The name M-Two also seems to suggest the same. Both have worked together on several occasions, including on Vanquish.
As of now, it is not known what role M-Two will play in the development of the Resident Evil 3 Nemesis Remake. It is possible that Capcom has hired the studio to handle a certain aspect of the game, or put together a team to work on the development of the game.
Updated on