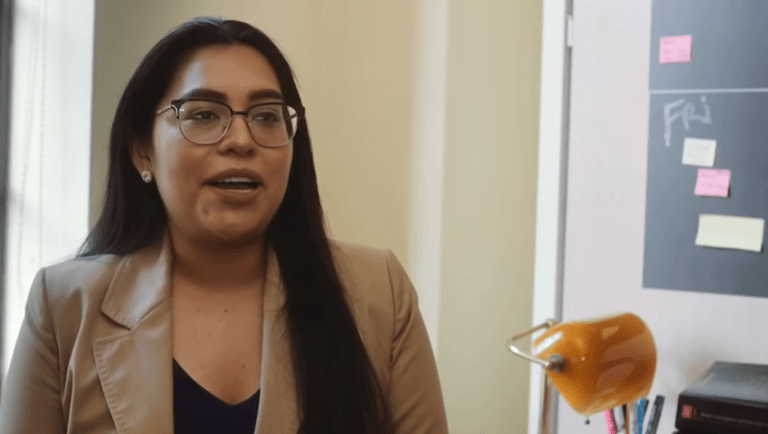 JStreetPAC, LCV Action Fund, MoveOn Political Action, NARAL Pro-Choice America, and Planned Parenthood Action Fund endorse  Jessica Cisneros


LAREDO, TX – Today, a broad coalition of progressive organizations including JStreetPAC, the League of Conservation Voters (LCV) Action Fund, MoveOn Political Action, NARAL Pro-Choice America, and Planned Parenthood Action Fund (PPAF) announced their endorsement of Democrat Jessica Cisneros in her campaign to represent Texas' 28th Congressional District. These five organizations represent tens of thousands of progressive, grassroots members in TX-28, and millions across the country.
Q3 2019 hedge fund letters, conferences and more
How A Weakening PE Market Serves As Another Sign Of A Weakening Economy
Amid the turmoil in the public markets and the staggering macroeconomic environment, it should come as no surprise that the private markets are also struggling. In fact, there are some important links between private equity and the current economic environment. A closer look at PE reveals that the industry often serves as a leading indicator Read More
"The people of South Texas are ready to have a new voice in Congress who will fight for the needs and concerns of our community," said Cisneros. "We're ready to show up for our planet, for our democracy, for our reproductive freedom, and most importantly, for our future. I'm proud to stand alongside so many incredible organizations leading the fight against the Trump administration's hatred and bigotry — I'm grateful to receive the endorsements of JStreetPAC, LCV Action Fund, MoveOn, NARAL, and Planned Parenthood Action Fund in our effort to bring true representation to South Texas."
Progressives endorse Jessica Cisneros
As Cisneros continues to gain support from local and national organizations representing a range of issues from labor to women's healthcare to protecting our planet, Rep. Cuellar has the support of organizations like the NRA, which gave him an "A" rating, the Koch brothers, and the private prison industry. Rep. Cuellar has also voted to defund women's health care services and roll back critical environmental protections.
The joint endorsement also comes as the Cisneros campaign continues to gain momentum, recently earning the endorsements of a number of labor unions, EMILY's List, and Democratic Party heavyweights including Senator Elizabeth Warren, and U.S. Representatives Alexandria Ocasio-Cortez and Ayanna Pressley.
Statement from Ben Shnider, Vice President of Political Affairs at JStreetPAC:
"Jessica Cisneros is a dynamic young leader who understands the importance of diplomacy, opposes disastrous wars of choice and is committed to promoting peace, justice and self-determination for both Israelis and Palestinians. JStreetPAC is proud to do everything we can to help bring Jessica's bold and principled voice to Congress."
Statement from Tiernan Sittenfeld, Senior Vice President of Government Affairs at LCV Action Fund:
"Jessica Cisneros has dedicated her life to fighting for families throughout South Texas, and she understands the urgent need to combat the climate crisis and put a stop to decades of environmental injustice in her district. We are confident that Cisneros will be the climate champion South Texans need in Congress, and that she will help lead a just and equitable transition to a clean energy future for all. LCV Action Fund is proud to endorse her campaign."
Statement from Rahna Epting, Executive Director of MoveOn Political Action on endorsing Jessica Cisneros:
"MoveOn members are proud to endorse Jessica Cisneros for Congress for Texas' 28th district. Jessica Cisneros represents new leadership for our country and for the Democratic Party. She has spent her career working to improve the lives of everyday people in her community. As an immigration lawyer, she's witnessed first-hand our broken immigration system and has fought to keep Texas immigrant families together. Jessica is running in a primary against one of the worst Democrats in Congress. Rep. Cuellar has voted against commonsense gun safety reform, women's reproductive health care services, and environmental justice. Progressives are fired up to elect Cisneros and to defeat one of the NRA's key enablers."
Cisneros and abortion groups
Statement from Ilyse Hogue, President of NARAL Pro-Choice America: 
"As anti-choice politicans continue to wage an all-out assault on the right to access abortion, it's crucial that Democrats stand united in their commitment to reproductive freedom. With the stakes this high, women and families in Texas' 28th Congressional District need to be able to trust that their values will be represented in Washington. NARAL is proud to endorse Jessica Cisneros, who recognizes that the moment we are in requires bold action and is ready to be a champion for our fundamental freedoms. Meanwhile, Henry Cuellar's record speaks for itself — from his support for the discriminatory Hyde Amendment to extreme bans on abortion, he has made it clear just how dangerously out-of-touch he is."
Statement from Alexis McGill Johnson, Acting President and CEO of Planned Parenthood Action Fund:
"Our goal is to elect champions who will fight with us to expand access to reproductive health care, including affordable birth control and safe, legal abortion. Planned Parenthood Action Fund is proud to endorse Jessica Cisneros — she's committed to protecting people's rights and has pledged to defend her constituents against attacks on those rights and freedoms. We know that people want more access to health care, not less, and we look forward to sending Cisneros to Congress to be a voice that people in South Texas need."
Updated on