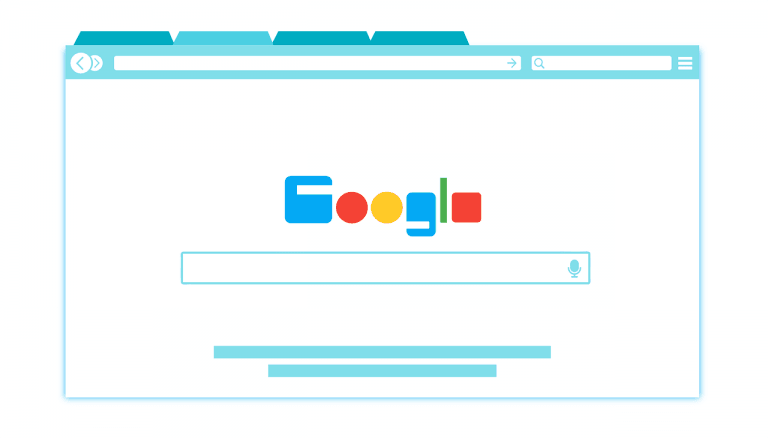 Chrome 79 was released a few weeks ago and brought with it several new features, such as password warnings, real-time phishing protection and more. On one hand, it introduces several new features, but on the other, it is also the last Chrome version for many hidden features. It is being reported that many hidden Chrome 79 features won't make it into Chrome 80. In other words, Chrome 79 is the last chance for you to use them.
Hidden Chrome 79 features that may get axed in Chrome 80
Android Police reported last week that several Chrome 79 features are missing from the Chrome 80 beta. According to the tech blog, these features will be gone once Chrome 80 becomes public. Here are the hidden Chrome 79 features that may not make it into the next Chrome version.
Reader Mode
Baupost's Seth Klarman: the Fed has broken the stock market [Q4 Letter]
Baupost founder Seth Klarman told investors that the large amounts of stimulus that have been poured into the world's economies are masking the severity of the problems caused by COVID-19. Q4 2020 hedge fund letters, conferences and more In a letter seen by the
This was a much-anticipated feature, but it's not much of a surprise that Google is removing it. It was always doubted that Google would release a feature to remove advertisements from webpages. You can enable this hidden feature in Chrome 79 by going to settings and enabling #reader-mode-heuristics and #enable-reader-mode-in-cct flags.
Article Suggestions
The option to hide suggested articles on Chrome will no longer be available after Chrome 79. This means you will no longer be able to disable the #enable-ntp-remote-suggestions flag. However, you will still be able to hide them by selecting the "more" icon next to the "Articles for you" section of the page and then selecting "hide."
Overscroll and horizontal tab switching
Overscroll navigation adds the ability to navigate back and forth using horizontal swipes. Google probably feels that Android 10's full-screen gesture navigation makes this feature redundant. Additionally, the Chrome 80 beta does not have horizontal tab switching, which allows Chrome tabs to display horizontally rather than vertically.
To try these features in Chrome 79, go to the Chrome flags settings, and then search and enable the #overscroll-history-navigation flag and #enable-horizontal-tab-switcher.
FTP support
Google has long been expected to remove FTP support. The search giant has said that FTP services are not being used much by Chrome users, and thus, it is better to end support for them. Google will slowly phase out FTP support over the next few releases, starting with Chrome 80.
"Usage of FTP in the browser is sufficiently low that it is no longer viable to invest in improving the existing FTP client. We would like to deprecate and remove this remaining functionality rather than maintain an insecure FTP implementation," the Chrome development team said.
However, you can use the feature in Chrome 80 by enabling the #enable-ftp flag. Support will be completely removed in Chrome 82.
If you haven't yet used these hidden Chrome 79 features, then you don't have much time. You can enable most of these features by going to chrome: //flags/ and then searching for the features. When you see the feature, set the dropdown box to "enabled."
Powerful features in Chrome 79
Aside from the the ones mentioned above, Chrome 79 offers many more features, some of which are hidden. You may not have enabled these features yet. These are the new features that came with Chrome 79:
Password Checkup
This feature takes all your Chrome-synced passwords to check if they have been involved in any breaches with other online services or not. Prior to Chrome 79, the Password Checkup feature was available as a Chrome extension or part of the Google web dashboard. With Chrome 79, Google has integrated the feature into Chrome. To use it, you must log in to the relevant site inside Chrome. The feature will automatically suggest that users change their password if it has been leaked online.
Real-time phishing protection
Google has long had a security feature known as the Safe Browsing API. This feature prepares a list of known malicious sites every 30 minutes. When a user visits any site, Chrome checks the URL of that site with its list. However Google notes that hackers are using the 30-minute window to change sites and domains. Thus, to plug this loophole, Chrome 79 scans for malicious sites in real-time. However, enabling this feature also means that you are OK with Google accessing your web browsing history.
WebXR Device API
This API brings virtual reality to the web. It will allow developers to create better content for smartphones and head-mounted displays in Chrome. Additionally, Google expects the addition of the WebXR Device API in Chrome to lead to more immersive features in several categories, such as games, home buying and home interiors, and more.
Predictive phishing for all
This feature was first introduced in 2017. At the time, it had limited use. Now with Chrome 79, the feature has been extended to all usernames and passwords that are saved inside Chrome's password database. This feature will display a warning whether or not you are using the Sync feature.