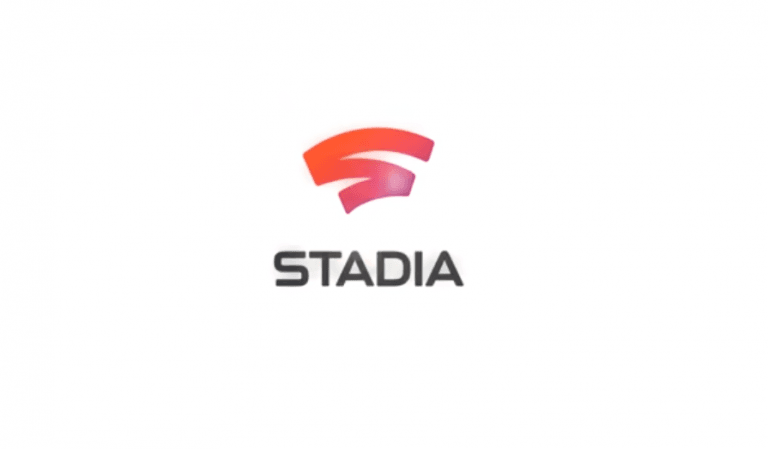 Console gaming is not going to go extinct anytime soon, but there is no denying that the era of game streaming is here. Microsoft, Sony, Google, Nvidia, and a bunch of other tech giants have launched their own game streaming services. Google has made its Stadia service available to gamers. Blade, an underdog from France, has also entered the US market with its Shadow streaming service. In this Google Stadia vs Shadow comparison, let's check out how the two services stack up.
Both Google Stadia and Shadow allow you to play high-end games on low-powered hardware over the Internet. Blade recently raised $33 million from investors to expand and strengthen its cloud gaming service.
Google Stadia vs Shadow: Platform support
The Stadia service streams games from Google's servers to your device via the Chrome browser. If you have Chrome browser on your device, you can play it on Google Pixel 2 or later, Windows PCs, Macs, tablets, and on your TV. However, you'll need Google's Chromecast Ultra if you want to play on TV. The service is compatible with all laptops, tablets, computers, TVs, and smartphones that have Chrome browser.
Sohn Investment Conference 2021 Coverage: Octahedron Capital, Glenernie Capital
The following is our rough coverage of the 2021 Sohn Investment Conference, which is being held virtually and features Brad Gerstner, Bill Gurley, Octahedron's Ram Parameswaran, Glenernie's Andrew Nunneley, and Lux's Josh Wolfe. Q1 2021 hedge fund letters, conferences and more Keep checking back as we will be updating this post as the conference goes Read More
Google's Stadia data centers run a custom AMD graphics processor with 10.7 Teraflops and HBM2 memory. It uses a custom x86 processor with Hyperthreading. Google's service packs 16GB RAM and a staggering 484 Gbps of transfer speed.
Blade Shadow lets you stream games on Android, iOS, TV, Mac, Windows, tvOS, and Linux. The service gives you access to a high-end remote PC rig through the Shadow app. When using it for the first time, you'll have to set up your Windows profile to get started and install the apps of your choice. If you want to play games on TV, you'll have to buy Blade's Shadow Ghost streaming box, which costs $150. Shadow Ghost has two USB-3 ports, a 3.5mm headphone jack, an HDMI port, and Bluetooth and WiFi support.
Shadow allows you to run the same game on more than one screen simultaneously. Both services give you the freedom to switch between devices within seconds. Blade's remote PC rig runs 12GB RAM and Nvidia GTX 1080 GPU. The French company will continue to upgrade it over time, meaning you don't have to worry about it.
Controller support
Google Stadia supports a wide range of controllers including the Xbox One controller and Sony PlayStation's DualShock 4 controller. Even the keyboard and mouse are supported on Stadia. For hardcore Google fans who want platform-specific interactivity, the search engine giant has its own Stadia controller that costs $70.
The Stadia controller uses built-in WiFi to connect to the device your game is running on. Users aren't required to pair the controller with supported devices again and again because Stadia connects directly with Google's servers over WiFi. It offers wired and wireless gameplay, a 3.5mm headphone jack, and a USB-C port for charging.
The Stadia controller has a dedicated button to share your gameplay on YouTube and another button to activate Google Assistant to get instant tips. It requires a wired connection if you want to play on a PC or smartphone. But it connects wirelessly to the TV through the Chromecast Ultra.
Blade's Shadow also supports a variety of controllers including Xbox One and PlayStation 4 controllers. It also works with keyboard and mouse setups for PC gaming. It also supports other wired and wireless controllers that work with your PC, TV, smartphone, or tablet.
Google Stadia vs Shadow: Features
There are two versions of Google Stadia – Stadia Pro and Stadia Base. The Stadia Pro supports 4K gaming at 60fps with HDR and 5.1 surround sound support. But 4K streaming requires at least 35 Mbps of Internet speed. People with slower Internet speeds can stream games at 720p. The Stadia Base streams games at 1080p and 60fps.
Google has promised to add support for 8K resolution in the future, but it won't be available anytime soon. Stadia delivers an excellent streaming quality, even on smartphones, if you have reliable Internet. When playing Stadia games, YouTube creators can turn on the Crowd Play feature to let their viewers jump into the game right from the video.
Shadow allows you to stream on more than once device at the same time. The resolution and performance depends on the hardware installed on your remote system. Its low connection speed requirements ensure that you are able to stream high-quality games even if your download speed is as low as 15Mbps.
Shadow supports up to 4K resolution with 60fps. If you reduce the resolution to 1080p, you'll get an impressive 144Hz refresh rate. It uses H.265 video stream encoding. It works equally well whether you are connected via WiFi, Ethernet, or 4G.
Since they both stream games over the Internet, they are going to consume a lot of data. Playing high-resolution games on either service could consume up to 10GB data per hour. If you don't have unlimited data plans, you could soon exhaust all your data.
Gaming library
Google launched Stadia with 22 titles and one exclusive title. Some of the titles in the Stadia store include Destiny 2, Gylt, Final Fantasy XV, Doom Eternal, Tomb Raider Definitive Edition, Mortal Kombat 11, NBA 2K20, Assassin's Creed Odyssey, and Ghost Recon Breakpoint.
The Stadia Pro subscription gives you access to some free games, but there are also a bunch of games that you have to buy through the Stadia app. Games are not cheap on Stadia. The pricing is similar to what they cost on other platforms. Google has set up its own gaming studio called Stadia Games and Entertainment to build exclusive titles for its platform. But the in-house titles are still a long time away.
The Shadow streaming service works a little differently. It gives you access to a remote high-powered rig and several gaming stores such as Steam, Origin, Battle.net, Epic Games Store, and more.  It means you have access to a vast number of games. You can purchase games from one of these stores and import them to Shadow.
Google Stadia vs Shadow: Pricing
During the initial launch, Google has only made the Stadia Founder's Edition available to gamers. It costs $129 and includes Chromecast Ultra, a limited edition Night Blue Controller, and three months of free subscription to Stadia Pro. You'll also get three months of Buddy Pass that you can gift to your friends. You will also be among the first to pick the usernames of your choice.
If you don't want to buy the Founder's Edition, Google offers Stadia Pro subscription service that costs $10 per month. It offers 4K gaming at 60fps with HDR enabled. Stadia Pro also includes a set of free games, but beyond the free titles, you have to buy games individually.
Google will also launch a free Stadia Base streaming service in 2020. Though Stadia Base will be free to use, you will not have access to Stadia Pro's free titles and 4K gaming. Its resolution will be limited to 1080p at 60fps. You can buy the individual games of your choice and play them in the Chrome browser.
Shadow is relatively more expensive than Google Stadia. That's because it gives you access to an insanely powerful remote rig. Blade allows gamers to try out the service for 10 days by paying $10.
If you decide to subscribe to its recurring plan, it costs $35 per month. If you opt for the annual plan, the price drops to $25 per month. But Blade is currently running a promotion, offering the annual subscription plan for $13 per month. Remember that the Shadow Ghost box costs an additional $150. Also, you have to buy the games separately.
Conclusion
Google Stadia does an excellent job of streaming high-resolution games. But it still has a number of limitations. The tiny library of games is the biggest problem with Stadia. On the other hand, Shadow allows you to buy games from a number of digital storefronts. It lets you stream high-quality games without any issue. But it's far more expensive than Stadia.