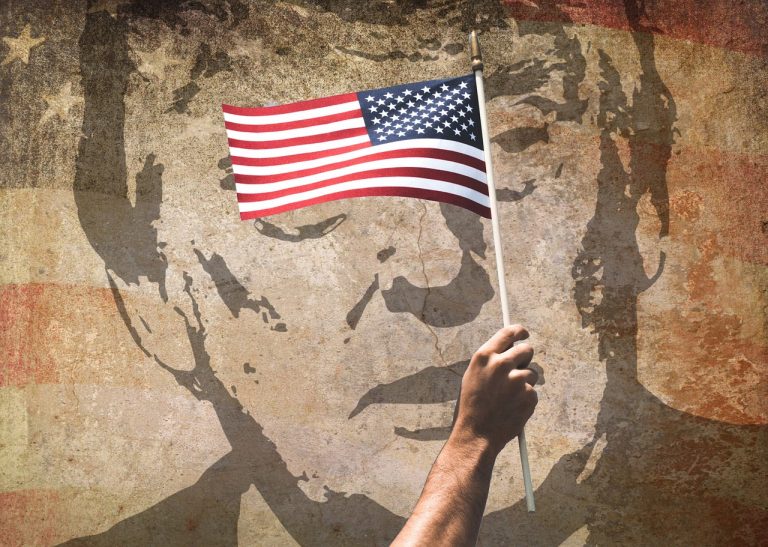 Henry Cuellar lone democrat to join 16 House republicans urging passage of Trump's Trade Deal  Despite Concerns Over enforceable environmental and labor standards

Support for flawed trade agreement is yet another example of Rep. Cuellar's refusal to prioritize working families over corporate profits
LAREDO, TX – Yesterday, Congressman Henry Cuellar joined 16 Republican members of the Texas delegation in a press conference pushing for passage of the United States-Mexico-Canada Agreement (USMCA) despite outstanding concerns among organized labor, environmental groups, and many members of the House Democratic caucus. Congressman Cuellar was the only Democrat to participate.
Corsair highlights SPAC FG New America ahead of OppFi merger
Corsair Capital highlighted its investment in a special purpose acquisition company in its first-quarter letter to investors. The Corsair team highlighted FG New America Acquisition Corp, emphasizing that the SPAC presents an exciting opportunity after its agreement to merge with OppFi, a leading fintech platform powered by artificial intelligence. Q1 2021 hedge fund letters, conferences Read More
Does trade detail contain enforceable environmental and labor laws?
Jessica Cisneros, who is challenging Rep. Cuellar in the March 3rd Democratic primary for Texas' 28th Congressional District, released the following statement:
"Congressman Cuellar is proving why he's Trump's favorite Democrat as he sides with big corporate donors ahead of the people of our district," said Cisneros. "My opponent is working with Donald Trump and the Republicans to try and enact a version of NAFTA that would lock in high drug prices here, make prescription drugs more expensive in Mexico, and outsource good-paying jobs from our district. In contrast, I support enactment of a new NAFTA that would benefit working people throughout North America. Congressional Democrats have spent a year trying to force Trump to remove the Big Pharma giveaways he added to NAFTA and add strong and enforceable environmental and labor protections to prevent outsourcing. This is yet another example of my opponent's brand of 'bipartisanship': providing the 'Democratic' stamp of approval to a Republican-led agenda."
In October, it was reported that Rep. Cuellar was one of 11 House Democrats to side with pharmaceutical companies against his 222 Democratic colleagues, unions, and consumer groups to urge the Trump administration to maintain special protections that empower pharmaceutical companies to charge consumers more.
Rep. Cuellar has a history of championing free trade deals at the expense of workers in his own district, including his decision to cast a decisive vote for CAFTA back in 2005.
"Laredo, my hometown, is the largest trade port in the United States, and a hub of U.S.-Mexico trade. Our partnership with Mexico affects the lives of workers in our district and is critical to our economy — which is why it is so important that a new NAFTA must include enforceable environmental and labor standards to raise wages and improve conditions, not incentives to outsource jobs or new monopoly rights for pharmaceutical firms to raise drug prices," continued Cisneros.
Trade and workers
"Unlike my opponent, I would not support giving away Congress' constitutional trade authority to the president by supporting 'fast track' trade procedures, and I support closing tax loopholes that encourage jobs and investments to be outsourced. It's deeply concerning that Rep. Cuellar wants to hand Trump a major legislative victory during the impeachment process and ahead of one of the most historic elections in generations."
According to the U.S. Department of Labor's Trade Adjustment Assistance (TAA) program, since implementation of NAFTA in 1994, Texas has lost 195,240 jobs due to outsourcing and imports.
Cisneros has been endorsed by labor groups Communication Workers of America District 6, La Joya AFT Local 4632, and National Nurses United. Meanwhile, Rep. Cuellar was one of two Democrats to vote against H.R. 1423 – "Forced Arbitration Injustice Repeal Act" (FAIR Act) in September, a bill that would ban mandatory arbitration clauses and restore critical rights to workers and consumers. Last Congress, he also co-introduced H.R. 3441, which would restrict the definition of "employer" as laid out by the Fair Labor Standards Act in 2015 and prevent workers from engaging in meaningful collective bargaining. And after years of failing to support a $15/hour minimum wage, Cuellar only chose to support the bill following Cisneros' decision to challenge him.
Q3 2019 hedge fund letters, conferences and more