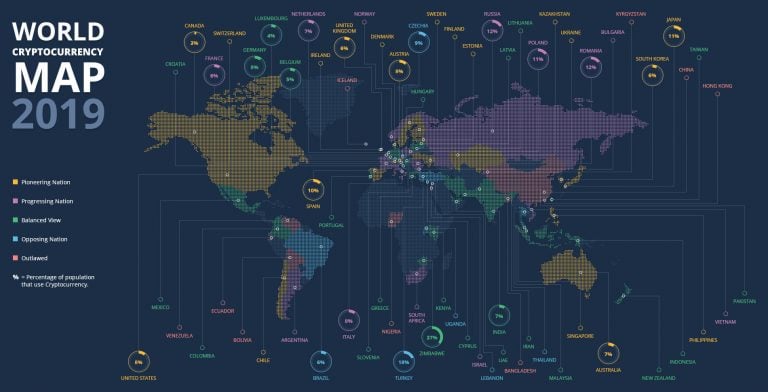 We humans are all about development and constantly innovating to change the status quo. Technology plays a huge role in the advancement of human civilization. Some of the most significant examples can be the invention of the printing press that created widespread awareness and knowledge. Back in the day, books were not readily available to the masses hence education was limited to a few anointed ones. The printed press allowed mass production of books making the printing of books cheaper, hence filling up the knowledge gap. Back in the 1800s, machines helped abolish slavery by filling up the power gap and networking and the Internet helped remove the distance gap in the 1900s. Now developments are moving financial transactions to the future.

Similarly, Blockchain technology is here to remove the pain of paying huge transaction fees to banks, upholding your human right of privacy against surveillance by governments, and avoid falling prey to frauds. Cryptocurrency is a blockchain-based digital asset that allows you to have peer-to-peer transactions in a network that secures financial transactions by employing cryptographic encryption techniques. It is quite different from the existing banking system that attracts significant amounts of transaction fees since it is based on a master-slave architecture in which all users are slaves and the master is the bank which acts a centralized body that executes every transaction which may take from a few minutes to 5 working days.
Morningstar Investment Conference: Gabelli Funds On Where To Invest Amid Inflation
Numerous news headlines have trumpeted major concerns about inflation, which has been at 40-year highs. But how should investors handle inflation as it pertains to their portfolios? At the Morningstar Investment Conference on Monday, Kevin Dreyer, co-CIO of Gabelli Funds, outlined some guidelines for investing in the age of inflation. Historic inflation Dreyer started by Read More
On the other hand, a transaction in blockchain-based cryptocurrency in instantaneous and attracts quite a nominal fee per transaction.
Q3 2019 hedge fund letters, conferences and more
Financial transactions and illicit activity
Did you know that it was speculated that the Internet will be a haven for pedophiles, drug-dealers, smugglers, and terrorists? There has been a lot of speculation about cryptocurrencies and several baseless allegations were put on them that are comparable to the ones put on the Internet when it was first open for the masses. Several totalitarian governments want to ban them as they would take away their power of financial surveillance on its citizens. The popularity of cryptocurrencies is rising as they are borderless in the real sense whereas the banking sector is declining as it is a closed system that is highly affected by geopolitics and has an anti-global approach.
Also, you require the permission of the bank and all clients of a bank do not have access to the same services which makes it a class-structure in a way. If a totalitarian government wants, it can cut you off from the banking system as Wikileaks was barred from VISA and Paypal.
Cryptocurrency and illicit transfers
Such governments do not find it important to maintain the difference between privacy and secrecy. The elite saves themselves from accountability and hence governments need to intervene and look into their financial transactions whereas they should not have the power of surveillance, interference, and control as privacy is a human right. Whilst banks comply and may allow such totalitarian governments to conduct surveillance, it is practically impossible to do the same with a cryptocurrency.
Bitcoin is the first cryptocurrency ever which came out in 2008 which also happens to be the leading one and the most revered of all cryptocurrencies to date.1 Bitcoin is currently valued at approximately $7,300 but its value was less than 1 cent in 2008 when it was introduced and its peak value was approximately $20,000 in December.
Many use the term cryptocurrency and Bitcoin interchangeably but it is incorrect to do that but then again, we do similar mistakes all the time. For instance, we often interchangeably use smartphone and "iPhone," lip balm and "chapstick," photocopying and "Xerox," and many more. Some other popular cryptocurrencies are Ripple, Ethereum, Litecoin, and NEO, and the recently announced Libra by Facebook which is set to launch in 2020.
Cryptocurrency for financial transactions?
One of the biggest misconceptions about cryptocurrencies is that most people think of them as a currency. It is important to understand that currency is just one of the applications of a cryptocurrency. For instance, a Bitcoin holder can also be a bank that lends money on interest using a smartphone and internet connectivity. It can be given a simplified definition by calling it programmable money.
Cryptocurrencies are gaining popularity across the globe they are being accepted by leading global giants like Dish, Microsoft, Dell, and more. Japan is among the pioneer countries in cryptocurrency as about 11% of its population uses cryptocurrency with Spain following with 10%, Austria and USA with 8%, and Australia with 7%.
Other countries that are pro-cryptocurrency with the highpercentages of populations that use cryptocurrency are Canada, Chile, Denmark, Switzerland, South Korea, Singapore, and Sweden. You might be surprised to learn that many centralized banks that opposed cryptocurrencies since its inception are also either planning to launch their owncryptocurrencies or have already done it but they are not fully peer to peer or not completely borderless.
Hence those currencies to not match other popular cryptocurrencies and would possibly not be too successful. A recent announcement of Frax by President Trump's campaign manager Stephan Moore also raises the question of the need for such a currency. It has been termed as a "stablecoin," which is not exactly a term that is widely understood. In contrast to leading cryptocurrency Bitcoin which is highly volatile, astablecoin is a new class of cryptocurrencies that offers price stability.
Check out this infographic by Total Processing to learn more about the global acceptance of cryptocurrencies. You would also be able to know about the countries where the use of cryptocurrencies is legalized, which ones have banned it.
Updated on