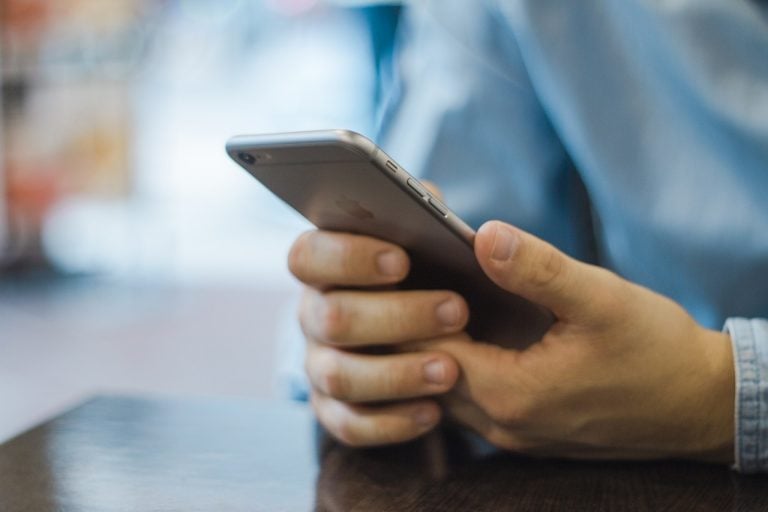 iPhones are great devices, both in terms of looks and features, and the iPhone 11 series is no different. Their only drawback, however, is that they are expensive. Apple has been able to overcome this drawback by partnering with carriers, who in turn, subsidize the cost and spread it over a year or two. For the buyers also, this is beneficial as they don't have to pay the full purchase amount in one go. The downside, however, is that the buyer ends up with a two-year contract with the carrier or has to be locked in with that carrier for that amount of time. There is a way though, that you can use to unlock an iPhone 11.
Benefits of an unlocked iPhone
As mentioned above, one big disadvantage of a locked phone is that you can't use a SIM card of just any carrier in it.  On the other hand, there are several benefits of using an unlocked iPhone, including it helps you to avoid expensive roaming fees.
When you are traveling with an unlocked phone, you can easily switch to a local SIM to cut down on the calling rates. Also, an unlocked phone is easier and faster to sell, plus you get a higher resale value.
Hedge Fund Launches Jump Despite Equity Market Declines
Last year was a bumper year for hedge fund launches. According to a Hedge Fund Research report released towards the end of March, 614 new funds hit the market in 2021. That was the highest number of launches since 2017, when a record 735 new hedge funds were rolled out to investors. What's interesting about Read More
Now that you know the benefits of an unlocked iPhone, let's talk about how to unlock the iPhone 11 and older iPhones. Unlocking an Android phone is much easier as all you need is a code. With iOS, the process is slightly different as all you need to change is the phone's status in Apple's database from "locked to a specific carrier," to "never locked."
Earlier, iPhone users had to go for the jailbreak to get their device unlocked. Now, it has become much easier and there is no need for the jailbreak. All you have to do now is buy a small piece of hardware and get your phone unlocked.
If you are planning to get your iPhone unlocked, a question you may have is if it is legal. Yes, it is completely legal to unlock your iPhone, if you have finished the contract or paid for it or purchased it by making the full payment. However, if you are still under the contract and haven't yet fully paid for it, then you should check with your carrier first before unlocking it.
Is your iPhone locked or unlocked?
Before you proceed to get your phone unlocked, it is recommended that you check if your iPhone is locked or unlocked. This is often a problem, if you bought a second-hand device or got it from a friend or a family member, you may not know if your iPhone is locked or unlocked. If this is the case, then don't worry, there is a simple way to check it. Here's is how you can check it:
Go to Settings > Mobile Data > Mobile Data Options. Now check for the option titled Mobile Data Network (or Cellular Data Network). If this option is there, then it is likely that your iPhone is unlocked. If it is not there, then you have a locked iPhone.
It must be noted that this method is not fully effective. So, to be 100% sure, the best way to check is by using another SIM card. If another SIM card works on your iPhone, it would mean that it is unlocked, and if it doesn't work, then you have a locked iPhone.
How to unlock iPhone 11 and older iPhones
The easiest way to do so is buying third-party hardware. Though it will cost you a few dollars, it will get your phone unlocked instantly without any fuss. One such hardware is RSIM Unlock. If your iPhone is locked to T-Mobile or Sprint in the U.S., then you can use this little piece of hardware to get it unlocked.
RSIM Unlock works even with iOS 13 and above. This means, you can use it to unlock iPhone 11, iPhone 11 Pro, and iPhone 11 Pro Max. This hardware is currently available for a discount and will cost you $39.95 (down from $60 original price).
"R-SIM 12+ V16 and R-SIM 14 V18 are now available. You can use these updated R-SIM models to unlock iOS 13-running iPhones such as those which are locked to T-Mobile or Sprint in the US. Once unlocked, your compatible iPhone model will work on any network you like," reads the description of the tool.
Another third-party service that you may go for is UnlockUnit.com. The site has got great reviews and you don't need any technical knowledge as well. Moreover, you won't have to take your device anywhere and you can get it unlocked from the comfort of your home. It must be noted that here you won't have to buy any hardware; instead, UnlockUnit.com will do it remotely once you register with them and make the payment.
The video below describes anther third-party service to get your iPhone 11 unlocked:
Updated on