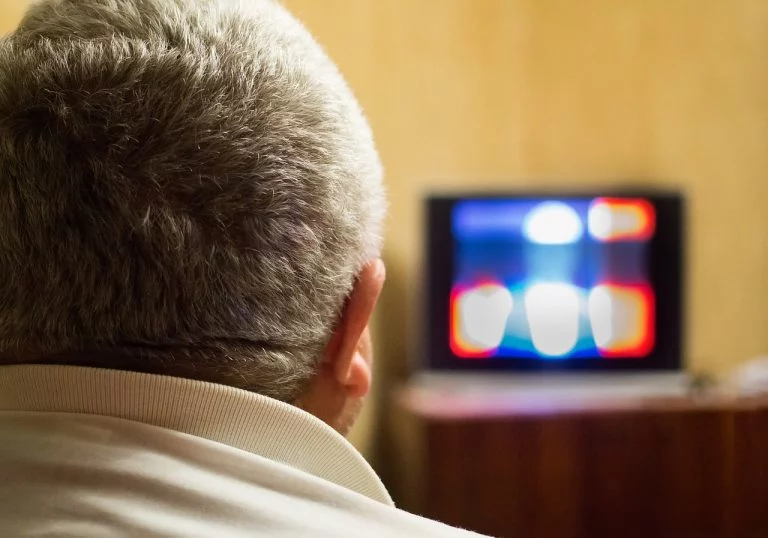 We are living in the golden age of television. There are hundreds of cable channels, streaming services, and all kinds of devices to let you watch your favorite TV shows anytime, anywhere. Producers spend billions of dollars every year to create dramas, thrillers, horror, fantasy, and sci-fi shows. Over time, many of them disappear into oblivion. No one even remembers their name (except the cast and crew members). But there are many other TV shows that have stood the test of time and continue to shine long after their run ended. Here we take a look at the top 10 best TV shows of all time.
To compile a list of the best TV shows ever, The Hollywood Reporter asked more than 2,800 Hollywood insiders, including actors, directors, and producers to anonymously name their all-time favorite TV series. The ranking didn't include talk shows and news programs. The results were part surprising and part predictable.
These are the ten best TV shows of all time, according to Hollywood insiders:
This Hedge Fund's Short Positions Contributed To Returns Last Month
The Delbrook Resource Opportunities Master Fund was up 0.9% last month as both the long and short portfolios contributed to returns. Delbrook founder Matthew Zabloski said in an email to investors, which was reviewed by ValueWalk, that although the fund outperformed its benchmark by 4.1%, the retail trading frenzy caused by Reddit users negatively impacted Read More
10- The Simpsons
The very first episode of The Simpsons aired in 1989, and the show will complete 30 years of run this December. It is one of the longest-running scripted TV shows of all time with more than 570 episodes. The series follows a dysfunctional family that has been making people laugh for decades. It deserves to be among the best shows of all time.
9- Mad Men
The period drama aired between 2007 and 2015 on AMC. Matthew Weiner's show has earned critical acclaim. Mad Men depicts the story of an ad executive in the 1960s and the women around him. This show made Don Draper one of the most famous complicated characters in the history of television. And Mad Men was the first hit original series on AMC.
8- I Love Lucy
Most of us are not old enough to remember this, but I Love Lucy was the most popular series of its time. It originally ran between 1951 and 1957 on CBS. Anchored by Lucille Ball, the sitcom had an amazing cast of Vivian Vance, Desi Arnaz, Richard Keith, and William Frawley. The story revolves around Ricky Ricardo, the band leader at the Copacabana, and his wife Lucy.
7- Saturday Night Live
Saturday Night Live is undoubtedly one of the best TV shows of all time. It has been delivering a weekly dose of comedy on NBC since 1975! Saturday Night Live has made the careers of several comedians including Kenan Thompson, Beck Bennet, Aidy Bryant, Leslie Jost, and Kate McKinnon. The show's live nature means there is not much of scripting or planning.
6- The Sopranos
In the 1990s, HBO was just another cable network producing original series. But the release of The Sopranos put it up there at the top. The Sopranos is one of the most iconic masterpieces of the modern era. The story revolves around Tony Soprano, a mobster who tries to maintain a work-life balance. It ran for six seasons between 1999 and 2007.
5- Seinfield
Comedian Jerry Seinfield's sitcom "about nothing" is as funny as it is interesting. The show takes simple subjects such as a ruffled shirt, waiting for a tablet at a restaurant, and looking for a car, and turns them into legendary episodes. It aired on NBC between 1989 and 1998.
4- Game of Thrones
This fantasy drama is HBO's most ambitious and most successful show of all time. Game of Thrones has five kingdoms fighting for the Iron Throne. The set is grand. The characters are iconic. There are dragons. There is blood magic. And much more. Episodes like Hardhome, Battle of the Bastards, and the Red Wedding are worth watching repeatedly.
3- The X-Files
The X-Files ran between 1993 and 2002 on Fox for nine seasons. The network also released the tenth season in 2016 and 11th season in January 2018. Starring David Duchovny, Gillian Anderson, and Robert Patrick, this show is about two FBI agents investigating paranormal cases. It has an engaging storyline and lots of aliens.
2- Breaking Bad
Breaking Bad has been named the second-best TV show of all time by Hollywood insiders. The dark drama ran between 2008 and 2013. Now that AMC has aired it, we know how awesome the show is. But networks like HBO, Showtime, and FX had passed on Breaking Bad when creator Vince Gilligan approached them. The show tells the story of a high-school chemistry teacher who starts cooking and selling meth after being diagnosed with cancer.
1- Friends
It's been 15 years since the finale of Friends aired on NBC, but it continues to generate hundreds of millions of dollars every year for the creators. The sitcom revolves around six best friends living in New York. Its final episode was viewed by more than 52 million people on May 6, 2004. I have never met a person who hated Friends.