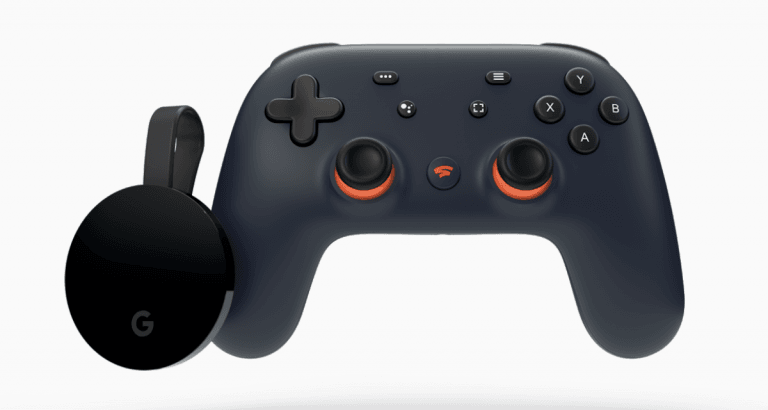 After months of waiting, Google Stadia will finally be available on Nov. 19. The service will work like Netflix, allowing you to stream your favorite game on your smartphone, TV or computer. Those who preordered the Stadia Founder's bundle or Stadia Premiere bundle should get access to the games starting tomorrow. We've got more details on how to stream Google Stadia games on launch day.
Will you be able to stream Google Stadia games?
Those who ordered the Stadia Founder's bundle or the Stadia Premiere bundle will get a limited-edition controller and a Chromecast Ultra streaming device in addition to the free three-month trial to the Stadia Pro subscription plan. If you are one of those who have the Stadia Founder's or Stadia Premiere plan and are waiting for the bundle to arrive on your doorstep, then you must know that you don't need it to play.
Once Google ships your order, it will also email you an invite code. You must use this code to create your account and reserve your name in the Android or iOS app. After you are done setting up the account and the app, you will be able to play Stadia games in your Chrome browser or on your Pixel phone if you have one.
David Einhorn At The 2021 Sohn Investment Conference: Buy These Copper Plays
There's a gold rush coming as electric vehicle manufacturers fight for market share, proclaimed David Einhorn at this year's 2021 Sohn Investment Conference. Check out our coverage of the 2021 Sohn Investment Conference here. Q1 2021 hedge fund letters, conferences and more SORRY! This content is exclusively for paying members. SIGN UP HERE If you Read More
"Stadia IS NOT A BOX! You don't need our hardware to start playing, remember? Right after we ship your order (but not earlier than 9AM PST 11/19), we'll send you an email with the invite code," states a message from Google Stadia's Reddit Ask Me Anything (AMA).
This means you will only be able to stream Google Stadia games on launch day if you have a code. According to the search giant, it is shipping the packages on a first-come, first-served basis, with initial shipments leaving the warehouse today. Thus, the delivery time will depend on when you placed the order. For many, the package may arrive after the launch date.
"The first shipments will leave our warehouse on the 18th to make sure they arrive on the 19th. We'll ship in the same order as we've received your pre-orders," the Reddit thread says.
Those who still want to preorder can do so for the Premiere bundle. The Founder's bundle is no longer available.
Supported devices
Now that you know if you will be able to stream Google Stadia games on launch day, let's talk about the devices that support the platform. Of course, the most convenient choice is for Pixel phone owners. Google's Stadia supports the Pixel 2, Pixel 3, Pixel 3a, and Pixel 4 phones and tablets running on Chrome OS right from day one.
On your PC, you can stream games on the Chrome browser. You can connect a non-Stadia controller to your mobile or PC to play Stadia games. Google plans to launch Stadia on more Android devices and iOS next year.
Those who are planning to play Stadia games on their TV will need a Stadia Controller and Google Chromecast Ultra. The Chromecast Ultra that comes with the package includes support for the Stadia Controller. However, Google said earlier that it will push an over-the-air update to add Stadia Controller support to non-Stadia Chromecast Ultras as well.
Features missing, games available on day one
Many of the platform's features will not be available on launch day. For instance, Stream Connect won't be available on launch day, but it is expected to arrive before the year's end. Other features, such as State Share and Crowd Play, won't arrive until next year. Google's primary objective presently is to make core services available first, while add-on features will start popping up about a week after the launch.
"We always start with nailing the key user-journey and then proceed with releasing extra features. YouTube started with 'watch video,'" a message from Google Stadia's Reddit AMA reads. "For Stadia it's 'Play the Game on your biggest screen.'"
As far as available titles, it seems Google is giving users some early Christmas gifts. Just days before the launch, Google said it will be offering 22 games on day one, which is almost double the number of titles it promised earlier. Many of the new games added to the day one list were scheduled to arrive next year.
Here is the list of all games that will be available to stream starting tomorrow:
Just Dance 2020
Destiny 2
Gylt
Assassin's Creed Odyssey
Red Dead Redemption 2
Samurai Shodown
Rise of the Tomb Raider
Shadow of the Tomb Raider
Tomb Raider
Kine
Mortal Kombat 11
Thumpe
The new games added are:
Attack on Titan: Final Battle 2
Football Manager 2020
Metro Exodus
Rage 2
Trials Rising
Farming Simulator 2019
Grid 2019
Wolfenstein: Youngblood
Final Fantasy XV
NBA 2K20