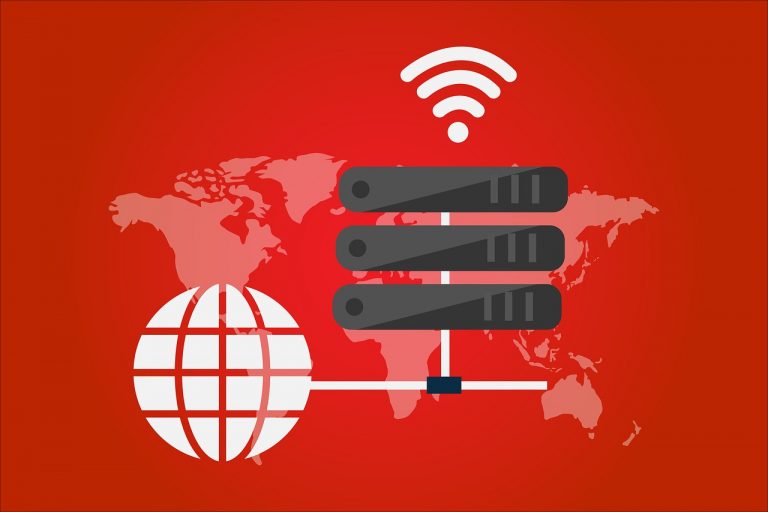 ValueWalk's Q&A session with Mo Zadissa, the product manager for Namecheap VPN. In this interview, Mo discusses, his and Namecheap's background, the purpose of a VPN and who needs it, if VPNs slow down web browsers, free VPNs may sell your data to third parties online, how to ensure if a VPN is safe, the difference between VPNs for mobile and desktops, unforeseen cybersecurity issues, and learning about web security in school.
Can you tell us about your background?
I'm a Namecheap product manager working on VPN product growth and have ten years of product management experience in the tech industry. My work involves learning more about our customers and their pain points, so we can understand them better and earn their trust. Before working for Namecheap, I founded a startup company, and I believe this experience has helped me better understand our customers.

Q3 2019 hedge fund letters, conferences and more
Dan Sundheim Founder Of D1 At Sohn 2021 On His Favorite Stock
At this year's Sohn Investment Conference, Dan Sundheim, the founder and CIO of D1 Capital Partners, spoke with John Collison, the co-founder of Stripe. Q1 2021 hedge fund letters, conferences and more D1 manages $20 billion. Of this, $10 billion is invested in fast-growing private businesses such as Stripe. Stripe is currently valued at around Read More
What about Namecheap? What do they do?
Namecheap is the world's second largest domain registrar and leading provider of products and services for small businesses, entrepreneurs and startups. Namecheap was founded in 2000 by CEO Richard Kirkendall and currently has over ten million domains under its management.
Known for its awesome 24/7/365 customer service, for nearly two decades Namecheap have been steadfast in their support of online privacy, data security, and Internet freedom, believing in equal treatment for everyone online.
What is a VPN? Can you define it?
VPN stands for Virtual Private Network, and it's a software app that you can download to protect your privacy. It hides your IP address, and secures your browsing data, so no one can see or read what you're doing on the Internet.
From a tech perspective, a VPN scrambles your device's data, so it's unreadable to whoever might intercept it. Your information is then decrypted at the end server using a decryption key, which is called the VPN tunnel, where your ISP no longer monitors your data or web history.
So even if a criminal hacks into your Wi-Fi network, they would not be able to access your private data as it will be encrypted. With a VPN, your IP address is not viewable to outsiders, as it connects to a remote server instead — allowing users to change their virtual location and access content unavailable to them.
What is the purpose of a VPN?
A VPN is your gateway to online freedom. It allows people to better protect their digital identity and keep their browsing habits private. It also enables them to access content that might not be available in your real-time location.
Who needs a VPN? Do all users need it?
If you believe in online privacy and freedom, then yes. A VPN is the most effective way of protecting your sensitive information on public Wi-Fi, as it shields your data from governments and third-party actors.
Are there any downsides to using a VPN? Does it slow down your Internet's performance?
Encryption can slow down your browser, but that's improving across the board. It also depends on your Internet speed and device. Overall, a VPN won't slow down general web usage. Also, encryption levels are improving, and we are moving towards newer, lighter protocols so there it will be quicker in the future.

Does a VPN guard your privacy entirely?
Yes it does. For browsing, streaming, downloading, and general Internet use, you will have complete privacy. However, if you intentionally or unintentionally give away your phone number, email, and zip code at a brick and mortar store, then there's no guarantee they won't sell your data to third parties online. The same can apply if you use dating apps or buy something off Craigslist, for example.
I believe people need to protect their sensitive information better and place a higher value on their digital identity, especially older generations, who might not be as savvy as millennials and Gen Z in this regard.
There was a recent report that Chinese entities control 30% of VPNs. Can you explain how one can ensure a VPN is safe? Do any sell  data to third parties?
I would recommend that anyone looking to buy a VPN, or currently have one, to do some due diligence, especially if their VPN is free, as these models are more likely to sell your data to third parties. At Namecheap, we have an excellent customer service team available 24/7, so users can discuss any topic with them. As a US-based company, our priority is to ensure that our customers' information is safe and secure.
Are there any big VPNs that are just fronts for authoritarian governments or intelligence agencies? How do you know if yes or not?
I'm not personally aware of this happening, but if anyone has any concerns, I would encourage them to take their time and read up on VPNs. Due diligence goes a long way.
Can you provide some tips on how users can stay safe browsing on the Internet?
Use a well-respected VPN and don't share unnecessary information online, whether that's on social media or other apps. Also, read cookie policies before accepting them. Otherwise, it's just common sense like not clicking on strange links and avoiding clickbait emails and social media posts.
Is there a difference between mobile phones and desktop in this regard?
The main difference is your device's operating systems, as there are different policies and restrictions depending on which one you use. When it comes to usage, however, it should come as no surprise that our laptops and mobile devices have effectively converged. So we must do more to protect our online data, and not just laptops but our phones too.
What do you foresee on the threats on the horizon in the next five years?
In my opinion, people will stop relying on traditional privacy laws, as there's no information that is 100% private anymore. Laws will revolve around the illegal use of personal data instead. With the rise of the Internet of Things (IoT), there will also be unforeseen cybersecurity issues with new devices, and the same goes for driverless cars.
Final thoughts?
Education plays a significant role when it comes to shaping attitudes. I believe kids should learn about web security at school from a young age. As the Internet and technology evolve, we need to stop relying on experts to keep ourselves safe and change our behavior instead. In short, we can do more to protect our digital identity.