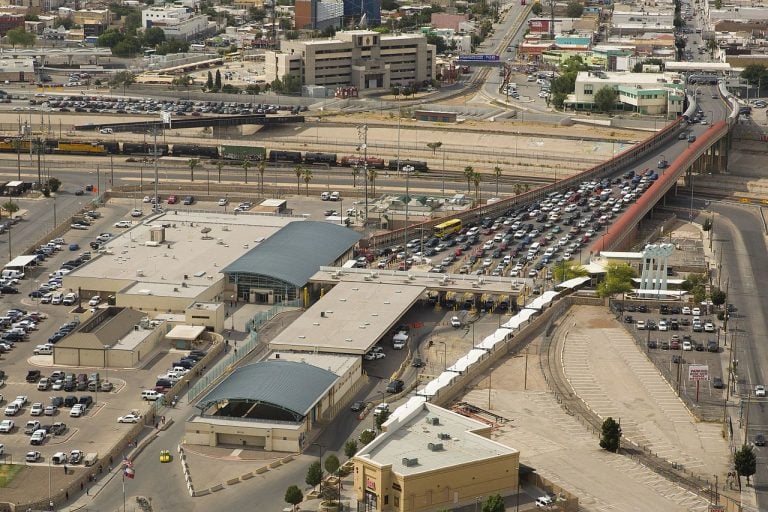 More than 40 Border Residents to Visit Capitol Hill to Demand Accountability and Transparency at the Border Amid Homeland Security Improvement Act Discussion
Border residents will talk to Senators about the real needs of border communities 
Q3 2019 hedge fund letters, conferences and more
Exclusive: Third Point is diving into the private and SPAC markets [In-Depth]
Dan Loeb's Third Point returned 11% in its flagship Offshore Fund and 13.2% in its Ultra Fund for the first quarter. For April, the Offshore Fund was up 1.7%, while the Ultra Fund gained 2.3%. The S&P 500 was up 6.2% for the first quarter, while the MSCI World Index gained 5%. Q1 2021 hedge Read More
WHAT: Press Conference
WHEN: Tuesday, November 19, 2019, at 11 am
WHERE: House Triangle
WHO: Senator (D-NM) Tom Udall, Representative (D-TX 16th District) Veronica Escobar, Fernando García Border Network for Human Rights executive director, Kristy Parker Counsel at Protect Democracy, and more than 40 border residents.
WASHINGTON –  A delegation of 40 residents from the U.S./Mexico border will visit Washington for a two-day visit starting Tuesday, Nov. 19th, to seek support for legislation that could improve relations between law enforcement agencies and border communities by bringing accountability, transparency, and oversight within the Department of Homeland Security (DHS).
Led by Border Network for Human Rights (BNHR), delegation members will share their own stories of racial profiling, warrantless searches, wrongful detentions, verbal and physical abuses, and other life-changing adversities during Congressional visits and a press conference at 11 am Tuesday, Nov. 19 at the House Triangle.
Homeland Security Improvement Act details
"Our border communities and families are under an unprecedented crisis of civil and human rights violations due to a harmful and long-lasting pattern of impunity caused by a lack of transparency and clear oversight mechanisms for border enforcement," said BNHR executive director Fernando Garcia. "We will keep organizing and advocating for effective checks and balances of our border enforcement strategies and to make federal institutions accountable to Congress and, most importantly, our community."
The Homeland Security Improvement Act bill (S 2691), introduced by U.S. Senator Tom Udall (D-N.M.), along with U.S. Senators Kamala Harris (D-Calif.), Ron Wyden (D-Ore.), Richard Blumenthal (D-Conn.), Martin Heinrich (D-N.M.), Jeff Merkley (D-Ore.), Elizabeth Warren (D-Mass.), and Cory Booker (D-N.J.) on Oct 24, establishes an ombudsman for border and immigration enforcement-related concerns within DHS, among other measures. The corresponding House bill sponsored by U.S. Rep. Veronica Escobar (D-Tx.), H.R. 2203, passed in a 230-194 vote in September.
DHS currently develops its own rules and policies for the conduct of operations along the border without meaningful input from stakeholders, particularly border communities – creating increasing tension between the agency and the public. The Homeland Security Improvement Act significantly improves DHS operations by mandating community input on enforcement policies and programs and improves transparency by requiring robust reporting on actions and operations.
Act Details:
Establish an independent ombudsman to promote a neutral and confidential process to assist individuals with complaints against Immigration and Customs Enforcement (ICE) and U.S. Customs and Border Protection (CBP).
Direct the ombudsman to establish a Border Oversight Panel to evaluate and make recommendations regarding the border enforcement policies, strategies, and programs that directly affect border communities.
Require the ombudsman to conduct annual training evaluations.
Mandate the ombudsman to create an electronic tracking system to speed up family unity.
Direct the ombudsman to develop a plan requiring the use of body-worn cameras by U.S. Border Patrol agents and ICE officers when engaged in border security and immigration enforcement activities.
---
The Border Network for Human Rights, founded in 1998, is one of the leading human rights advocacy and immigration reform organizations in the U.S. BNHR has over 7,000 members in West Texas and Southern New Mexico.