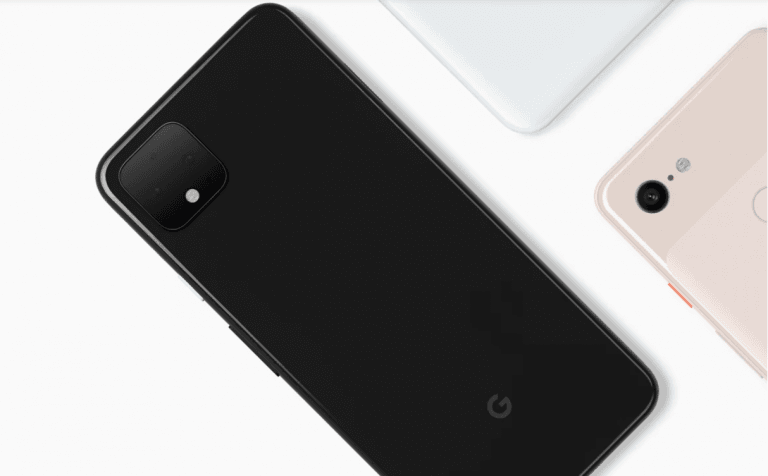 It has now become a tradition for Google's Pixel phones to launch with various issues. Over the past few years, the tech giant has had to roll out several software updates to patch problems with its phones. The current issue is somewhat different and may require a different approach to fix it. A YouTuber spotted the Google Pixel 4 bending issue.
The Google Pixel 4 has had a difficult time since its launch. Some users had problems with the Smooth Display issue, which Google solved. The company has yet to fix its facial recognition system, which poses a security vulnerability. The security flaw allows users to unlock their smartphone even with their eyes closed, which means someone could unlock the phone hovering over the owner while they're sleeping or even worse, deceased. These issues can mostly be fixed through patches and updates.
The Google Pixel 4 bending issue is much more difficult and can hardly be patched, no matter how much Google wants to do it that way. It's a problem with the hardware, specifically, the phone's chassis. This is not the first instance of phones bending. The first device that could bend and crack in users' hands was the iPhone 6 in 2014. It was a huge problem for Apple, but the mistake hasn't been repeated. Samsung hasn't learned from its rival or even its own mistakes. The Galaxy S6 Edge, which came out just one year later, encountered a bending problem much worse than the iPhone 6.
Investing in the Next Generation of Emerging and Frontier Markets with Maurits Pot
ValueWalk's Raul Panganiban with Maurits Pot, Founder and CEO of Dawn Global. Before this he was Partner at Kingsway Capital, a frontier market specialist with over 2 billion AUM. In the interview, we discuss his approach to investing and why investors should look into frontier and emerging markets. Q2 2021 hedge fund letters, conferences and Read More
YouTuber JerryRigEverything has been providing durability tests for every new major phone, and now after spending some time with Google's new flagship, he found that it has a serious bending issue. As he discovered, the Pixel 4 XL has shipped with a huge design flaw that contributes to its bending. The antenna lines along the sides of the metal frame are responsible for the phone being structurally strong. If it bends, it would cause irreparable damage.
Despite the Google Pixel 4 bending issue, which cracks it on two sides, the phone's display still works. Nevertheless, the working display doesn't make up for the damaged phone.
This is a huge issue for a flagship phone that competes with Samsung and Apple, which have already featured their powerful new devices. If you own a Google Pixel 4 or Pixel 4 XL, pay extra attention and don't let your phone get broken. The position of the Pixel 4 phones on the market is already compromised. Despite powerful cameras and new features, the phone still boasts weak battery. A Verizon salesperson said he would rather opt for a Samsung phone because of the better camera, adding that only people who were angry with the iPhone and Samsung buy Pixel phones. What Google will do regarding these potential durability issues and flaws regarding the Google Pixel 4 bending issue remains yet to be seen.