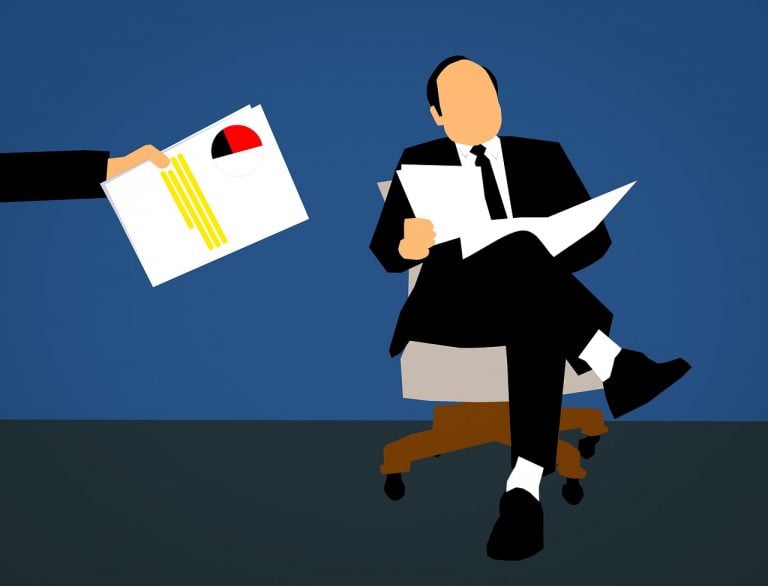 The financial services industry attracts a lot of potential job-seekers because of hefty paychecks, growth opportunities, learning opportunities, and lucrative perks. Here we take a look at the top 10 best financial services companies to work for. The ranking is based on data from Fortune magazine and people analytics firm Great Places to Work.
Fortune magazine publishes an annual list of 100 best companies to work for. You can explore the list based on industry, the state they are headquartered in, and other criteria. The magazine and Great Places to Work conducted a workforce study across the United States for the 2019 list. They asked employees to anonymously respond to 60 survey questions about their experiences at the workplace.
Fortune considered only companies with more than 1,000 employees for the ranking. Besides employee feedback, they also took into account the employee's ability to contribute new ideas, the effectiveness of leadership, and the company's values.
Peter Lynch: How Investors Can Find Their Edge
Peter Lynch was one of the best growth investors of all time. As the Magellan Fund manager at Fidelity Investments between 1977 and 1990, he averaged a 29.2% annual return. Q1 2021 hedge fund letters, conferences and more The fund manager's investment strategy was straightforward. He wanted to find growth companies and sit on them Read More
These are the best financial services companies to work for. They topped the ranking in the financial services & insurance category of Fortune's 2019 list.
10- Capital One Financial
McLean, Virginia-based Capital One Financial has more than 42,000 employees. The company offers 100% health coverage (including for part-timers), telecommuting, and on-site medical care facilities. Capital One reimburses college tuition of up to $5,250 for both full-timers and part-timers. Close to 49% employees in the company are women. Employees have praised the company's culture and the tremendous amount of trust between individual contributors and top leaders.
9- USAA
Headquartered in San Antonio, the USAA employs 35,000 people. More than half of its employees are women and 45% are minorities. Some of the perks include college tuition reimbursement and subsidized childcare. Full-time employees get 31 days of paid time off in their first year. New fathers get 60 days of paid leave and new mothers get 95 days. The USAA is known for its honesty and integrity-driven culture.
8- Navy Federal Credit Union
Navy Federal is the largest credit union in the United States. It's known for its fun corporate culture. Navy Federal holds an annual red-carpet gala to award the achievers. The company encourages its employees to get training and education, and explore their options. Close to 70% of its employees are women, and 42% are minorities.
7- Pinnacle Financial Partners
Nashville, Tennessee-based Pinnacle Financial has 2,300 employees, and 67% of them are women. Chief executive Terry Turner personally conducts orientation for new hires. Associates are part-owners in the company. Pinnacle Financial gives associates an opportunity to discuss the goals and responsibilities with the top management every quarter.
6- Veterans United Home Loans
This Columbia, Missouri-based mortgage lender is the largest VA lender in the United States. According to Fortune, the company celebrates special as well as random occasions such as "welcoming the seventh employee named Emily to a department," game nights, eclipse-viewing parties, and Valentine's Day lunch. More than half of its 2,300 employees are women.
5- Plante Moran
Plante Moran is a leading accounting, professional services, and business advisory firm with 3,100 employees. The Southfield, Michigan-based company gives unlimited sick days, health insurance for part-timers, and fully-paid sabbaticals. A little over a third of its employees are women. Plante Moran also offers tuition reimbursement for employees pursuing a master's in taxation.
4- Baird
Baird is an investment bank and financial services company. It employs 3,500 people around the world. Headquartered in Milwaukee, Wisconsin, Baird is an employee-owned company where employees genuinely care for each other. Baird runs a reverse-mentoring program where the boomer-age employees are paired with millennials to prepare senior employees for building relationships with next-gen clients.
3- Quicken Loans
For more than a decade, Quicken Loans has consistently ranked among the best financial services companies to work for. The mortgage lender has an award-winning training and development program that pushes employees out of their comfort zone and helps them find their leadership style. The company provides 32 sick days and reimburses a large portion of college tuition. About 47% of its employees are women and 31% are minorities.
2- American Express
New York-based American Express has on-site gym and medical facilities. It has a diverse and balanced workforce. The company encourages employees to contribute in the most meaningful ways while maintaining a work-life balance. American Express has more than 55,000 employees worldwide.
1- Edward Jones
St. Louis-based Edward Jones is the best financial services company to work for, according to Fortune. It has more than 46,000 employees. According to the survey, the annual employee turnover is merely 5%, meaning most employees stay at the firm for years. Edward Jones also has a strong mentorship program to support new hires. An impressive 62% of its employees are women.