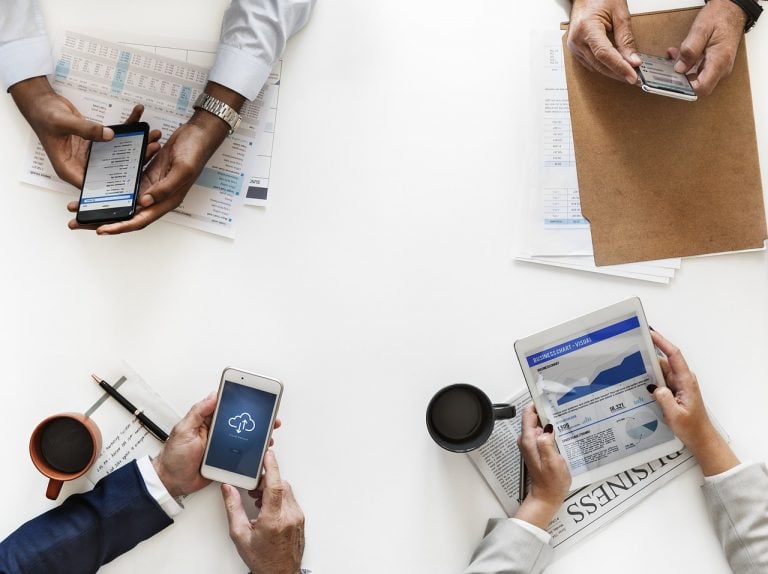 Whitney Tilson's email to investors discussing his thesis on Fannie Mae at the Stansberry conference; Zion and Red Rock Canyon; he is speaking at the Robin Hood Investors Conference; Elon Musk Hired An Ex-Felon To Find Dirt On A Cave Rescuer He Called A "Pedo Guy"; Elizabeth Holmes can't pay lawyers; Why the CFO of a Famously Corrupt Company from the 1980s is Working for the Government; Class participation strategy No. 9.
1) I spoke at the Stansberry annual conference yesterday morning in Las Vegas, sharing my full thesis on Fannie Mae (FNMA) and a new idea on another company we're considering for the Empire Investment Report portfolio.
Q3 2019 hedge fund letters, conferences and more
Qualivian Investment Partners July 2022 Performance Update
Qualivian Investment Partners performance update for the month ended July 31, 2022. Q2 2022 hedge fund letters, conferences and more Dear Friends of the Fund, Please find our July 2022 performance report below for your review. Qualivian reached its four year track record in December 2021.  We are actively weighing investment proposals. Starting in November Read More
It was great fun – almost as fun, in fact, as getting into the great outdoors over the weekend. The spectacular Zion National Park is only three hours from Vegas, so I drove there with my analyst, Steve Culbertson, and his wife after we landed on Friday, and on Saturday, we did a beautiful, hairy eight-mile hike to Angels Landing. Then on Sunday, I did a 21-mile trail run in Red Rock Canyon, which is on the outskirts of Vegas. For pics and details, see my Facebook post here.
The Stansberry conference runs through Wednesday, and there's plenty of great investment ideas and speakers still to come. If you're interested in catching the livestream (or getting unlimited replay access to it for the next 30 days), click here for more details.
2) Speaking of great conferences, I'm speaking again at the Robin Hood Investors Conference, which is taking place in New York City on Monday, October 28, and Tuesday, October 29 (only three weeks away). The conference brings together the brightest and most influential policy experts, investors, and innovators to share actionable, moneymaking insights – and 100% of ticket sales go directly to organizations helping New Yorkers in need.
This year's lineup includes Paul Tudor Jones II (Tudor), Bill Ackman (Pershing Square), Ben Horowitz (Andreessen Horowitz), Robert Lighthizer (U.S. Trade Representative), Steven A. Cohen (Point72), Larry Robbins (Glenview), Lee Ainslie (Maverick), John Griffin (Blue Ridge), Anthony Bozza (Lakewood), David Solomon (Goldman Sachs), and more.
Click here for more information and to register.
3) Having been scammed once, long ago, by a master con man myself (see below), I had to chuckle at Tesla (TSLA) CEO Elon Musk and the lawyers for Theranos founder Elizabeth Holmes getting scammed...
4) After serving seven years in prison for masterminding the ZZZZ Best fraud, I thought Barry Minkow had turned over a new leaf... He hadn't. He later committed various other cons and served another five years in prison (he was just released a few months ago).
But some former scammers do turn over a new leaf. Here's an interview with one, convicted felon and former CFA Sam Antar... Why the CFO of a Famously Corrupt Company from the 1980s is Working for the Government. Excerpt:
As Sam Antar would later recount, Eddie Antar [his cousin and owner of the Brooklyn, N.Y.-based electronics store chain Crazy Eddie] for years had been skimming the profits from cash-paying customers, paying employees under the table, engaging in insurance fraud and laundering money. And that was before Crazy Eddie went public and violated securities laws by overstating its income, among other accounting shenanigans.
5) Here's my ninth strategy for winning the class participation game:
Get to know your professors.
There are many good reasons for this: They are often smart, interesting people, you might develop mentors, and at the very least, it will increase the likelihood that they will call on you and remember your comments during class. Just don't overdo it – everyone hates a brown-noser.
Best regards,
Whitney
Updated on