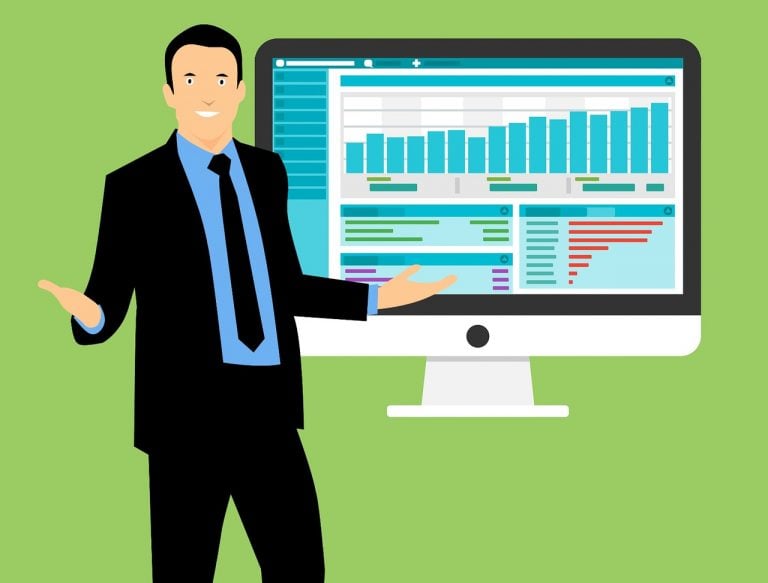 Whitney Tilson's email to investors discussing the 10 strategies for winning the class participation (and business meeting) game; Billionaire Kenneth Fisher blasted online after offensive comments; 'Pedo guy' responds to Elon Musk; Culture clash between Tesla and Panasonic.

1) Over the last two weeks, I've shared my "10 Strategies For Winning the Class Participation (and Business Meeting) Game." My mastery of this art, which counts for half of your grade at Harvard Business School, was the key to me graduating as a Baker Scholar (the top 5% of my class) 25 years ago, without being a genius nor burning the midnight oil.
Q3 2019 hedge fund letters, conferences and more
Alight Capital Outperforms As Fund Positions For Uncertainty
Alight Capital Management declined 1.3% on a net basis for the first quarter of 2022, according to a copy of the firm's quarterly update, which ValueWalk has been able to review. Short positions offset most of the losses on the long side of the portfolio. The long/short equity fund exited the quarter with a net Read More
Effective verbal participation is a critical skill to succeed not only in the classroom, but in life, both personally and professionally – think board meetings, regular work meetings, gatherings of friends and family, etc. If you are consistently perceived as a strong contributor, it will have a huge positive impact on your career and life (and vice versa).
Kenneth Fisher, Skills, Elon Musk and more
That said, my 10 strategies are focused on business settings – such as a board meeting or MBA classroom – in which the stakes are high and "airtime" is scarce.
Given the importance of high-quality participation (and the penalty for being an airtime-sucking bozo) in such settings, you might think that smart people would be highly strategic and thoughtful about this... but you'd often be wrong.
The obvious goal is to consistently provide concise, insightful analyses, yet I never cease to be amazed at how many people fail to realize that airtime is precious. Most squander it by making rambling, poorly thought-out comments, regurgitating well-known facts, or asking questions that could have been answered offline.
To save you the hassle of going back through my last 10 e-mails, here is a link to a slide presentation that covers all 10 strategies, listed here:
Treat Class Participation Seriously
Speak Up, But Not Too Much
Don't Speak in the First Half of Class (Or Meeting)
Don't Ask or Answer Questions
Prepare Your Comments in Writing
When You Raise Your Hand, Hold up a Highlighter and Wiggle It a Bit
Let It Go!
First Impressions Are Lasting Ones
Get to Know Your Professors
Track and Grade Every Comment
Kenneth Fisher called out over "offensive" comments
2) Kudos to financial advisor Alex Chalekian for calling out Kenneth Fisher, who manages roughly $100 billion at Fisher Investments, for making "absolutely horrifying" comments at a conference on Tuesday (apparently continuing a long pattern of such obnoxious behavior). It's jaw-dropping that, especially in this era, some guys seem to think it's OK to speak this way. You can watch Chalekian's two-minute video about it here, and here's a Forbes article with more detail: Billionaire Kenneth Fisher Blasted Online After Offensive Comments at Closed-Door Fireside Chat. Excerpt:
According to Chalekian in the video, Fisher inappropriately referenced genitalia, Jeffrey Epstein, and "tripping on acid." Wealth manager Rachel Robasciotti attended the event and told Bloomberg that Fisher, a former longtime Forbes columnist, compared building client trust to "trying to get into a girl's pants."
In the video, Chalekian, the CEO of Pasadena, California-based Lake Avenue Financial, noted that other summit attendees felt the same way he did. "They were disgusted by this," he said. "Many of the women expressed to me that this is one of the reasons they don't like coming to these conferences"...
3) Speaking of outrageous behavior by a billionaire... in my April 23 e-mail, I wrote:
It's not a pretty sight watching Tesla (TSLA) CEO Elon Musk implode. He's an incredible entrepreneur and visionary who has created not one but two companies that are changing the world.
But something's gone seriously wrong in his brain, causing him to become a reckless, narcissistic brat and pathological liar.
And in my September 19 e-mail, commenting on the defamation lawsuit filed by British cave diver Vernon Unsworth, who helped rescue the soccer team trapped in a cave in Thailand – and who Musk called a "pedo guy" – I added that Musk's behavior...
... highlights what a terrible human being [he] is. Not only a pathological liar, but angry, thin-skinned, and vengeful...
I find this sad because there's so much to admire about him. What he's built at both Tesla and SpaceX boggle my mind.
After reading Monday's court filing by Unsworth's lawyers, I'm even more certain of my conclusions. Excerpt:
The only reason for Musk's campaign of false accusations is that Musk felt insulted by one CNN International interview by Unsworth in which he stated that Musk's child "submarine" would not work and was a PR stunt – criticisms that previously had been publicly leveled against Musk by members of the media and commentators. Like the bully that he is, Musk chose to lash out publicly at the criticism only by falsely attacking Unsworth, a relatively unknown individual, and publicly challenging him to sue for libel. Unsworth accepted Musk's challenge in order to redress the false attacks on his reputation and in doing so, has developed a factual record that demands that his case against Musk be resolved by a jury.
The evidence unquestionably establishes that Musk's heinous accusations against Unsworth are false, but Musk remains unwilling to admit it.
Outrageous behavior from Kenneth Fisher, Elon Musk and Adam Neumann?
Putting aside Musk's reprehensible behavior toward Unsworth, what should be more troubling to Tesla investors is what can be inferred from the fact that this case wasn't settled long ago. It was certainly foreseeable that it would be an absolute disaster for Musk in light of the undisputed facts – not to mention Musk's own admission that "I'm a f*cking idiot" for e-mailing a BuzzFeed reporter that Unsworth is a child rapist who married a 12-year-old child bride. "It was still one of the dumbest things I've ever done," Musk said.
That this case ever reached court, much less continues to drag on, is compelling evidence that Musk is truly disconnected from reality and there is nobody left to tell him when he's going off the deep end.
I've seen this kind of behavior many times in my career among CEOs whose egos and brains run amok – the most recent example being The Whee Company's Adam Neumann. It almost always ends in disaster for them, their company, and their investors. (The same could be said of political leaders as well, from the dawn of civilization through today.)
Tesla partners
4) Tesla had better hope that it never needs to partner with a large company ever again. Its partnership with Japanese electronics company Panasonic is turning into a total debacle, as this front-page story in Tuesday'sWall Street Journal documents: Tesla Needs Its Battery Maker. A Culture Clash Threatens Their Relationship. Excerpt:
Tesla, for its part, needs the Gigafactory to continuously improve efficiency and reduce manufacturing costs so it can lower its car prices, which it sees as critical to mainstream success.
Best regards,
Whitney
Updated on