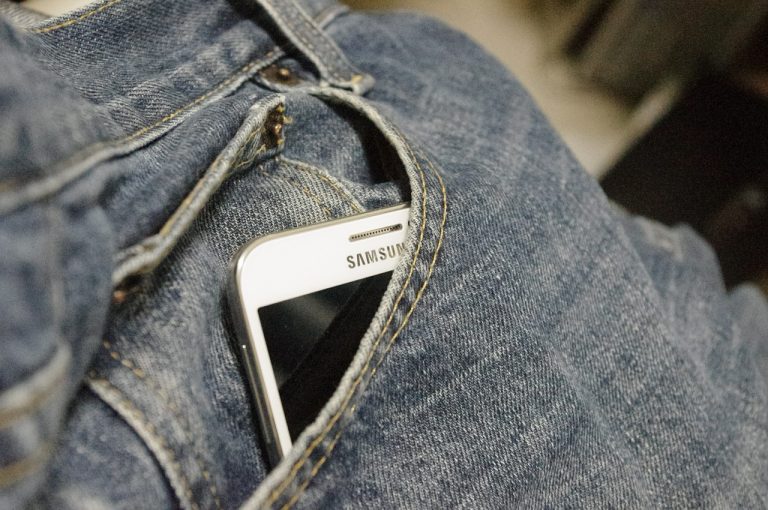 If you own a non-Pixel smartphone, then you are at the mercy of your smartphone manufacturer for every Android update. Google's Pixel phones are among the first to get the latest Android update, and the same is true for Android 10 as well. However, Samsung has different plans this year. The company is allowing Galaxy S10 owners to try the new Android update before many others. If you also own a Galaxy S10 phone but don't know how to get Android 10 on the Galaxy S10, then don't worry. All the required details are below.
Sign up for the beta version
Google's Android 10 came out last month, and so far, it's been available on Pixel devices. Samsung now wants Galaxy S10 users to also try the new Android version. Actually, it is not the real Android 10 that Galaxy S10 users can get. Instead, it is the Android 10-based One UI 2.0 beta that users can currently sign up for. One UI is Samsung's customized version of stock Android.
"Join the Beta Program and enjoy the new One UI with Android 10 features before its official release. Be one of the first to enjoy the new features and design," Samsung said in a press release.
Hedge fund managers present their best ideas at Robinhood [In-Depth]
The latest Robinhood Investors Conference is in the books, and some hedge funds made an appearance at the conference. In a panel on hedge funds moderated by Maverick Capital's Lee Ainslie, Ricky Sandler of Eminence Capital, Gaurav Kapadia of XN and Glen Kacher of Light Street discussed their own hedge funds and various aspects of Read More
Samsung's Android 10-based One UI 2.0 is an upgrade to last year's One UI custom skin. The Korean company is currently signing up Galaxy S10 users for the beta version of the Android 10-based One UI 2.0.  Thus, to get Android 10 on the Galaxy S10, you will have to sign up for the beta program.
Samsung has traditionally been slow to bring the latest Android version to users. Last year, it opened the Android 9 beta sometime in mid-November. This year, Samsung is almost a month earlier by releasing the beta version in mid-October. However, if you consider that Android 10 arrived about a month and a half ago, then Samsung may appear late in releasing the beta version.
How to get Android 10 on Galaxy S10
Follow these steps to get Android 10 on your Galaxy S10:
Install the Samsung Members app.
Log in to the app and go to Notice > One UI Beta Program Registration.
Now look for a notification or alert for joining the Android 10 beta.
If you don't receive any such notification or alert, then it is possible that you are on an ineligible carrier. According to Engadget, the beta version may only support Sprint and T-Mobile users and unlocked phones for now. To find out if you are eligible for the beta program or not, go to the Samsung Members app and check for a notification.
If you have a notification or alert, then tap on that (or follow the written instructions) to download and install the beta. Before you initiate the installation, don't forget to take a back-up of the device.
That's it! Your Galaxy S10 will now have the beta version of Android's latest update. Beta versions are usually buggy, so you should be prepared to face issues.
In its announcement about the Android 10 beta, Samsung did not reveal the region where the beta update is available. Reports suggest that the beta update is available in the U.S., Germany and South Korea. If last year's trends are to be believed, then Samsung will soon release the update in other countries as well. Samsung is also expected to allow Galaxy Note 10 owners to participate in the beta program starting next week.
Slots for the beta program are likely to be limited. Thus, to make sure you don't miss the chance, it is recommended that you keep checking the Samsung Members app throughout the day.
What's new in One UI 2.0?
Samsung's Android 10-based One UI 2.0 comes with many changes, such as "enhanced" dark mode to reduce battery consumption, smaller notifications and other Android 10 features. Another feature coming with the One UI 2.0 beta is the inclusion of a cleaner, easy-to-use user interface.
Samsung has also redesigned some pop-ups and interface elements to ensure that they take up less space on the screen. The company has added Digital Wellbeing suites from Android 10, and there is a Focus Mode as well to help users temporarily silence apps. There is also a Smart Lock screen, which automatically adjusts to the color and format of the lock screen display.
"The clean and easy-to-use interface allows users to enjoy minimized pop-ups, embedded loading indicators and simplified button arrangements," Samsung said.
The company has simplified device settings in the Device care section, which now offers more tools to manage your device, such as helping you to find and delete duplicate photos.
To learn more about what's new with One UI 2.0, refer to the video below: