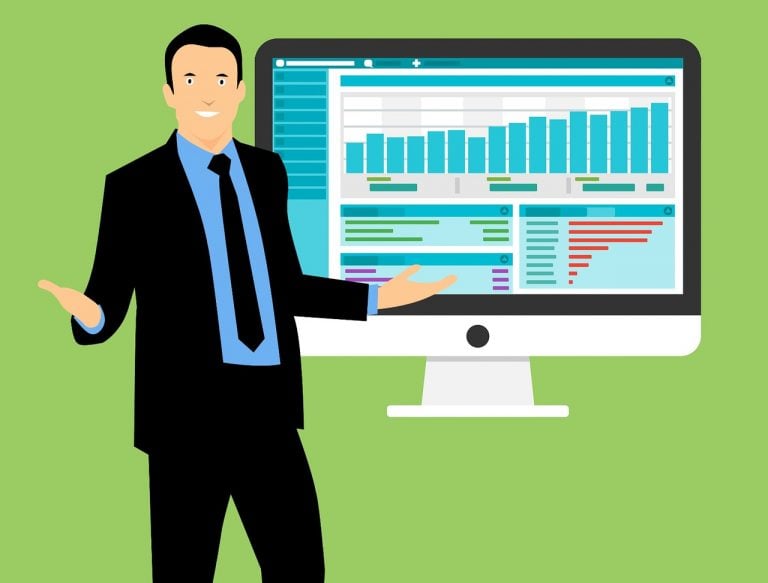 The King Report October 28, 2019 Issue 6122
The Fed's Overnight Repo operation accepted $77.343B of securities on Friday and it monetized $7.501B of T-Bills. Despite the Fed's Repo schemes and QE 4, funding pressures persist. Something more than the usual month-end pressure is in the system. With $1.3T of free reserves in the system, banks are refraining from providing liquidity. There has to be a big problem or two in the system. 'Regulation' is the big banks' excuse as well as cover to the real problem. https://www.federalreserve.gov/releases/h3/current/default.htm
The compelling question on the Street, to those paying attention, is: Who is in trouble?
Macro Hedge Funds Earn Huge Profits In Volatile Macro Environment
With the S&P 500 falling a double-digit percentage in the first half, most equity hedge fund managers struggled to keep their heads above water. The performance of the equity hedge fund sector stands in stark contrast to macro hedge funds, which are enjoying one of the best runs of good performance since the financial crisis. Read More
Q3 2019 hedge fund letters, conferences and more
Economist Tuomas Malinen @mtmalinen: The Fed cannot disclose who's taking the liquidity it provides and why (obvious risk of a run), which leaves us guessing. But the longer this goes on, the higher the likelihood of a serious lack of trust/collateral -issue, like prior 2008.
Despite persistent funding pressure and Amazon's ugly results/guidance, ESZs and US stocks opened higher on Friday. At 9:10 ET on Friday, ESZs hit a session low 3000, probably on repo market concerns. At 10:24 ET, ESZs hit a session high of 3014.75. The reason for the rally appeared at 11:09 ET.
US and China close to cutting trade deal
"United States Trade Representative Robert Lighthizer and Treasury Secretary Steven Mnuchin spoke today with China's Vice Premier Liu He on Phase One of the U.S.-China trade agreement," the Office of U.S. Trade Representative said in a statement. "They made headway on specific issues and the two sides are close to finalizing some sections of the agreement. Discussions will go on continuously at the deputy level, and the principals will have another call in the near future."
https://www.foxbusiness.com/markets/us-china-trade-war-negotiations-make-headway
Doesn't it seem like good US-China trade deal news tends to appear on most Fridays?
ESZs then jumped to 3026.50 near the European close (11:30 ET). The S&P 500 Index hit its session high of 3027.39 at 11:26 ET. Once again, someone profited from trading on non-public information. Stocks and ESZs then did a methodical roll over until a modest rally appeared 5 minutes before the final hour. The rally paused when the following story appeared.
Trump advisor Peter Navarro fighting 'Phase One' of China trade deal, sources say [15:02 ET]
Navarro has taken particular issue with the shelving of certain protections for intellectual property and technology that appeared in earlier versions of the deal, according to three sources.
… Navarro's effort has been unsuccessful. "He's been agitating to drive a harder line" since the partial deal was announced, said one former administration official. "But he's alone on this one."
https://www.cnbc.com/2019/10/25/trump-advisor-navarro-fighting-phase-one-of-china-trade-deal-sources.html
The details of the Navarro story indicate that his quest has been unsuccessful, so traders resumed the regular last hour upward manipulation.
Fifteen minutes before the close on Friday, Navarro said the CNBC report that he's fighting the Phase 1 trade is "fake news". ESZs still rolled over until someone juiced them 5 minutes before the close.
The S&P 500 Index closed at 3022.31 and had an intraday high of 3027.39, 0.59 below the all-time high. Despite the benefit of another market-boosting Friday leak from Team Trump, the usual suspects were unsuccessful in trying to close the S&P 500 Index at a new all-time high. As we keep harping, institutional investors are not interested in buying stocks at this level.
Even Stocks at Record High Can't Lure Traders to Place Any Bets
Activity in the SPY ETF is 40% below average for time of day
Volumes have lagged this week, despite high profile earnings
https://www.bloomberg.com/news/articles/2019-10-25/even-stocks-at-record-high-can-t-lure-traders-to-place-any-bets
UMich Sentiment Disappoints As Democrats Outlook Hits Lows - dropping from 96.0 to 95.5 (still up from 93.2 in September
Expectations index rose to 84.2 vs. 83.4 last month.
Current economic conditions index rose to 113.2 vs. 108.5 last month.
The divide between Democrats and Republicans remains wide with those on the left the most unhappy since Trump was elected...
https://www.zerohedge.com/economics/umich-sentiment-disappoints-democrats-outlook-hits-lows
Positive aspects of previous session
Rally on another Friday Team Trump trade hype scheme
Negative aspects of previous session
The S&P 500 Index peaked near the European close
Volume is still a big problem for stocks
Ambiguous aspects of previous session
The Fed is in some stage of panic over something that is not entirely clear.
First Hour/Last Hour Action [S&P 500 Index]
First Hour Up; Last Hour Down
Previous session S&P 500 Index High/Low: 3027.39; 3001.94
Pivot Point for S&P 500 Index [above/below indicates daily trend for traders]: 3017.29
UAW members approve new labor contract with GM, ending 40-day strike, sources say
https://www.cnbc.com/2019/10/25/uaw-members-approve-new-labor-contract-with-gm-ending-40-day-strike.html
Today – The market expects the Fed to cut rates on Wednesday, which is also the penultimate day of October. This is the day that usual contains the peak intensity of performance gaming.
Barring unexpected negative news, traders will buy dips in anticipation of a rally into the FOMC Communique release on Wednesday and October performance gaming.
If the Fed cuts rates on Wednesday, as expected, they could be cutting rates with the S&P 500 Index at an all-time high and unemployment at a 50-year low. Obviously, there is something wicked in the system that has the Fed deeply concerned.
Volume, AKA institutional interest, continues to be lacking. Traders and wise guys are running the show. This suggests that a new high will not ignite greater fool buying and a reversal could appear suddenly.
Rumors and procurement of non-public information about Google's earnings could impact late trading.
Expected earnings: T .93, L .76, GOOGL 12.32
ESZs are +4.00 at 20:30 ET on the usual Sunday night buying.
The S&P 500 Index 50-day MA: 2957; 100-day MA: 2951; 150-day MA: 2923; 200-day MA: 2877
The DJIA 50-day MA: 26,622; 100-day MA: 26,613; 150-day MA: 26,405; 200-day MA: 26,136
S&P 500 Index support: 3014, 3000, 2991, 2985, 2973-76, 2963, 2955, 2940, 2930-34, 2922, 2907, 2900
Resistance: 3027.98, 3035, 3050
Expected economic data: Sept Chicago Fed Nat'l Activity Index 0.15; Sept Advance Goods Trade Balance -$73.5B; Sept Wholesale Inventories 0.3% m/m; Dallas Fed Mfg Activity 0.0
S&P 500 Index – Trender trading model and MACD for key time frames
Monthly: Trender and MACD are positive – a close below 2502.93 triggers a sell signal
Weekly: Trender is positive; MACD is negative – a close below 2823.03 triggers a sell signal
Daily: Trender and MACD are positive - a close below 2944.65 triggers a sell signal
Hourly: Trender and MACD are positive – a close below 3015.15 triggers a sell signal
OAN's @JackPosobiec: Former FBI general counsel James Baker has reportedly 'flipped' and is now cooperating with the Barr-Durham investigation into the origins of the Russia investigation
Baker along with McCabe, according to a source, was part of Comey's inner circle that took control of the Hillary email probe from the FBI agents that did the investigating. Baker testified that he was for prosecuting Hillary but others convinced him to change his view. Also, testimony from Congressional hearings indicates Durham began investigating Baker for unlawful leaking over a year ago.
Rumors over the weekend had another Spygate figure cutting a deal with Durham and a different figure looking to cut a deal.
The ginormous problem with the conspiracy to 'get Trump' is there are too many people involved: Elements from: Team Obama, Team Clinton, Congress, Congressional Staff, MSM, CIA, FBI, DNI, NSA, State Dept., DoJ and foreign intel services. The odds that no one will flip are infinitesimally small.
@johncardillo: Why were Brennan, Clapper, Comey, McCabe, etc all willing to break the law to put Hillary in the WH? What was Obama doing that she was going to continue that was so big, it warranted framing an opposing candidate then launching a coup?
@RepMarkMeadows: Today I'm reminded once again: the ones who were the loudest voices in spreading the Russian collusion hoax now also seem to be the ones most determined to prevent the truth about its origins from coming to light
@DineshDSouza: Barr's investigation is now a criminal one. Deep State operatives are hiring criminal defense lawyers. Next step: police cars, sirens, helicopters, swat teams, handcuffs. Let's see how they feel when we do to them what they have been doing to us
@MZHemingway: Absolutely FASCINATING to watch corporate media, which repeatedly claimed any skepticism of politicized Special Counsel probe was a threat to very republic, now claim a criminal probe into federal government's spying and leak campaign against Trump is "political weaponization."
Prosecutor John Durham is from Boston and was appointed by Obama's AG and self-proclaimed 'wingman', Eric Holder, to investigate the CIA's "enhanced interrogation techniques." In 1999, Clinton Attorney General Janet Reno appointed Durham to investigate Boston police and FBI agents' connections to Boston mob boss James "Whitey" Bulger. Durham jointed the Justice Department in 1982.
OAN's @JackPosobiec: Obstructing the Durham investigation is a crime. Intimidating potential Durham witnesses is a crime. Withholding evidence from Durham is a crime.
Clinton ally Blumenthal sought to stop publication of Russia probe book: source
A source familiar with the matter told Fox News that Blumenthal claimed the book – "The Plot Against the President: The True Story of How Congressman Devin Nunes Uncovered the Biggest Political Scandal in U.S. History," by Lee Smith – was defamatory… Blumenthal has been linked to the Russia investigation in the past, as former Rep. Trey Gowdy, R-S.C., implied in a 2018 Fox News interview that the Clinton confidant was a key link in the chain of information that helped create the Steele dossier.
https://www.foxnews.com/politics/blumenthal-russia-probe-book
While most people are focusing on Schiff, Barr, Durham and Horowitz, Sidney Powell, Gen. Flynn's new attorney, is unraveling the case against Flynn and the whole Russian Collusion canard. Rumors insist that 'white hats' in the Deep State are abetting Powell. That's how she became aware of Mifsud's cell phones.
Flynn Lawyers Reveal FBI Attorney Lisa Page Edited Flynn FBI 302 Report – Then Lied to DOJ About Edits! - General Flynn's lawyer Sidney Powell filed a motion on Thursday night revealing that General Flynn was indeed set by the FBI with an ambush, damaging leaks and altered 302 reports…
"Lisa Page, Special Counsel to Deputy Director McCabe, resigned; she edited Mr. Flynn's 302 and was part of a small, high-level group that strategically planned his ambush." the filing said.
"Page didn't recall whether she took part in editing the FD-302," the filing stated. Upon seeing her texts, she "believes she must have seen it at some point…"… The filing also revealed that James Clapper was most likely the leaker of Flynn's phone call with Kislyak to WaPo's David Ingatius. ["Clapper told Ignatius in words to the effect of 'take the kill shot on Flynn'."]
https://www.thegatewaypundit.com/2019/10/breaking-lisa-page-edited-flynn-fbi-302-report-then-lied-to-doj-about-edits/
There was no reason for the FBI to interview Flynn; they had transcripts of his calls that were in question. If Flynn had committed a crime, they had hard evidence. So, they concocted a perjury trap.
From Powell's brief: "High-ranking FBI officials orchestrated an ambush-interview of the new president's National Security Advisor, not for the purpose of discovering any evidence of criminal activity—they already had tapes of all the relevant conversations about which they questioned Mr. Flynn—but for the purpose of trapping him into making statements they could allege as false."
https://thefederalist.com/2019/10/25/sidney-powell-drops-bombshell-showing-how-the-fbi-trapped-michael-flynn/
Less than 24 hours after the death of ISIS chief and founder Al-Baghdadi, the US killed ISIS spokesman Abu Hassan al-Muhajir. Apparently, Trump had the operations planned before he removed US troops from Syria – and the Never Trumper, NeoCons, Dems and MSM types that whined that DJT had suffered to ISIS were wrong.
@AFP: Syria Kurd forces say 'joint intel' with US led to Baghdadi operation
@JackPosobiec: Every "expert" on the Kurds was wrong last week. Trump was right
Trump didn't brief Pelosi on al-Baghdadi raid, calls DC a 'leaking machine'
"A leak could have caused the deaths of all of them."…
https://nypost.com/2019/10/27/trump-didnt-brief-pelosi-on-al-baghdadi-raid-calls-dc-a-leaking-machine/
NY Mag's @yashar: The Washington Post changed the headline on its Al-Baghdadi obituary from "Islamic State's terrorist-in-Chief" to "austere religious scholar at helm of Islamic State."
@paulsperry_: The networks are trotting out whiny fruitcakes from Obama's Apology Tour to lament Trump "piling humiliation" on bloodthirsty terrorist savages& how we need to "respect" their Islamic burial customs as Obama respected 9/11 fiend UBL. WTF? [Remember, ISIS eagerly beheaded people]
Top Obama Military Officer Bashes… Trump for "Piling on" Humiliation of Baghdadi and ISIS
https://www.thegatewaypundit.com/2019/10/top-obama-military-officer-bashes-president-trump-for-piling-on-humiliation-of-baghdadi-and-isis-video/
Never Forget — ISIS Terror Leader Abu Bakr al-Baghdadi Was Held at US Prison Camp Bucca in 2009 Until Obama White House Agreed to Let Him Go
https://www.thegatewaypundit.com/2019/10/flashback-never-forget-isis-terror-leader-abu-bakr-al-baghdadi-was-held-at-us-prison-camp-bucca-in-2009-until-obama-white-house-agreed-to-let-him-go/
Ex-CIA operative @Kevin_Shipp: It appears former CIA Director James Woolsey sits on the board of directors of Ukrainian company Velta. Velta produces Ukrainian titanium… Was he part of the DNC operation to frame Donald Trump?
Updated on