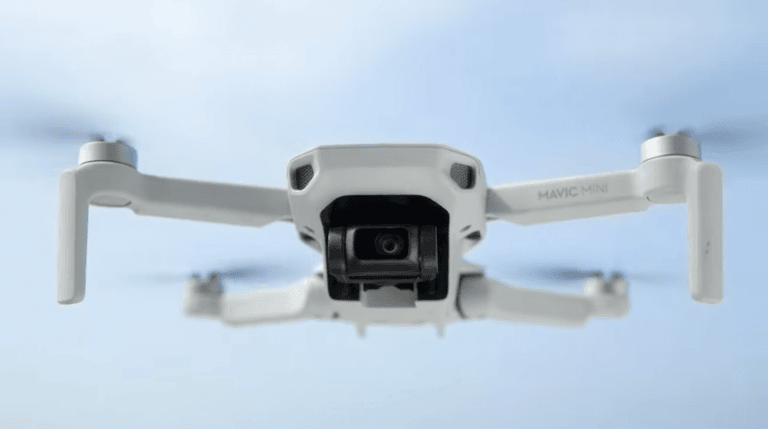 DJI is a leader in drone manufacturing and high-end video shooting, and it announced what appears to be one of the lightest and smallest drones to debut so far. The DJI Mavic Mini is ultra-light, In fact, it's light enough that it doesn't require registration with the Federal Aviation Administration. This will make everyone who doesn't want to go through heavy documentation and legal activities rejoice. In this article, we're delivering everything we know so far about DJI's tiny drone.
The announcement about the DJI Mavic Mini is not completely unforeseen. DroneDJ reported some of the major leaks regarding its weight, price and camera specs. Nevertheless, the drone is now official, and it will go on sale and start shipping on Nov. 11.
Price of DJI Mavic Mini
The DJI Mavic Mini is already available for preorder. The leaks were correct regarding the price, as the mini-drone will sell for $399. This drone is relatively cheaper than DJI's other drones.
Qualivian Investment Partners July 2022 Performance Update
Qualivian Investment Partners performance update for the month ended July 31, 2022. Q2 2022 hedge fund letters, conferences and more Dear Friends of the Fund, Please find our July 2022 performance report below for your review. Qualivian reached its four year track record in December 2021.  We are actively weighing investment proposals. Starting in November Read More
Features
DJI's new drone will ship with a smart remote controller, a battery and a spare set of propellers so you can replace them in case the main set wears down. Additionally, you can purchase a combo pack for $499. Although it's $100 more, the set will include propeller guards, a battery charging hub, and three additional batteries. There will also be another set of propellers and a case to pack it all up in.
Despite being so small and affordable, it can still be paired with its more expensive and feature-rich counterpart DJI Spark. What makes it better than the Spark is that its foldability makes it even more portable. It weighs only 249 grams, which is just one gram under the FAA's weight limit, meaning you can fly it without worrying about being fined.
There is one drawback compared to the other drones. It can't shoot 4K videos and is only limited to 1080p and 60 frames per second. There are also a lot of software-related similarities with DJI's other drones, although the DJI Mavic Mini uses its own app.
The DJI Mavic Mini is equipped with fewer sensors than other drones, according to The Verge, which means it could be more prone to crashes. It is equipped with ground-facing sensors which will assist the pilot with low hovering and soft landing, although the pilot must maneuver its flight without crashing it into walls or trees. However, as the tech site notes it's still stable and precise in flight, although it's unknown how it would behave on a windy or rainy day.
Thanks to its lightweight design, the DJI Mavic Mini is also attractive in terms of battery life. DJI promises that its mini drone can squeeze as much as 30 minutes out of the battery, which classifies it into the group of long-lasting drones.
Updated on