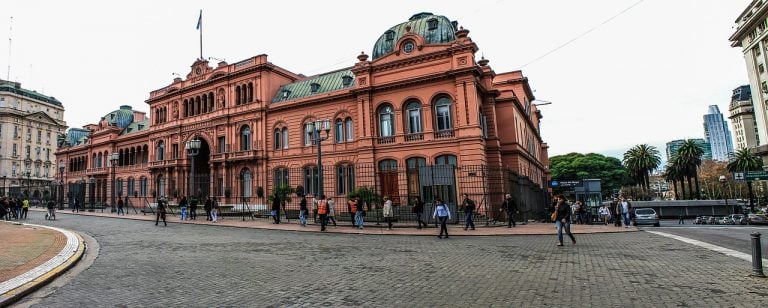 The crisis in Argentina fiscal deficit is recently one of the most discussed topics right now in the media and journals. The country faces a mess for about 30 years long. The causes of this lengthy crisis are the devaluation of the Argentine peso, high inflation, and a request for help to the FMI. The government recently requested a moratorium to FMI and banks. The moratorium is when a country delays or suspend a payment related to external debt.
The nation does not have the capital to pay back its debt and fundamentally declares that in the future, it will pay its obligation. The country's debt currently is at U$57 billion, where the government requested the FMI to review the time that it supposed to pays its debt, that would expire in 2021. Then, the good news is that the country is at least trying to negotiate the debt. Argentina has credit deals with FMI since 1958.
Q2 hedge fund letters, conference, scoops etc
Robinhood 2021 Conference: Cathie Wood discusses her investment process with Lee Ainslie [Exclusive]
ARK Invest is known for targeting high-growth technology companies, with one of its most recent additions being DraftKings. In an interview with Maverick's Lee Ainslie at the Robinhood Investors Conference this week, Cathie Wood of ARK Invest discussed the firm's process and updated its views on some positions, including Tesla. Q1 2021 hedge fund letters, Read More
The crisis began in 1990, mainly due to the fiscal deficit from the government's management. Governments bonds were issued to aid the administration to decrease its debts. In 2013, the country entered in a period of stagnation with slow growth and high unemployment, and mostly the same story of fiscal deficit happened again. Consequently, people will not spend, and the economy will not move and grow. Similarly, Argentina has a low dollar reserve, making its money easy to devalue.
Argentina fiscal deficit latest news
Meanwhile, the agricultural sector is one of the most important sources of capital for the country, and recently, drought is contributing to a decrease in the production of goods. Interests rates in the country are at 60% and its money devalued about -52,4% to the dollar last year. Presidential elections will happen in 2019 and actual president, Macri is not the most popular in researches.
This article first appeared on ValueWalk Premium