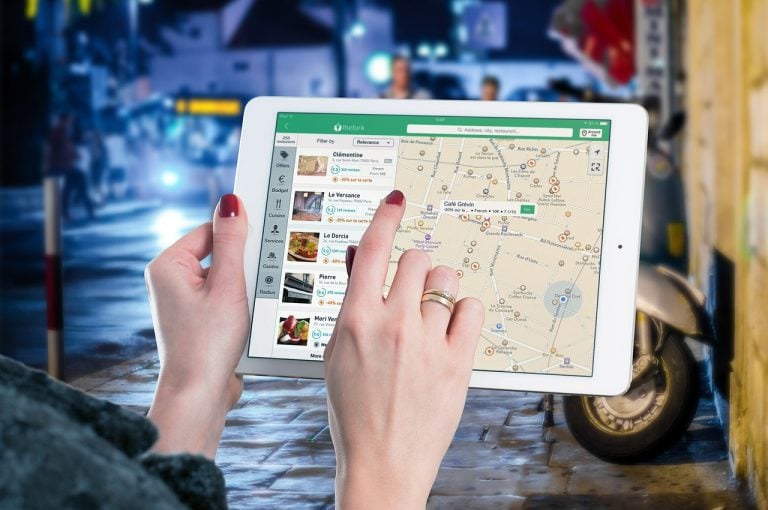 When Apple launched its mapping service to compete with Google Maps seven years ago, it instantly became the laughing stock of the tech world. But the iPhone maker has been consistently improving Apple Maps for the last several years. The new iOS 13 software introduced a revamped Apple Maps with tons of features that make it a worthy competitor to the insanely popular Google Maps. In this Apple Maps vs Google Maps comparison, let's find out if Apple has finally caught up with Google in mapping services. Is it time for Google to start worrying?
Apple Maps vs Google Maps: Device support
Just like most other Apple services, Apple Maps is available only on the Cupertino company's own devices. It's available on Macs, iPhones, iPads, and Apple Watch. There is no website for Apple Maps, meaning you can't access it through a web browser on non-Apple devices. You have to have an Apple device to be able to use Apple Maps.
On the other hand, Google Maps is available on both Android and iOS. You can also access its website through a modern web browser.
Peter Lynch: How Investors Can Find Their Edge
Peter Lynch was one of the best growth investors of all time. As the Magellan Fund manager at Fidelity Investments between 1977 and 1990, he averaged a 29.2% annual return. Q1 2021 hedge fund letters, conferences and more The fund manager's investment strategy was straightforward. He wanted to find growth companies and sit on them Read More
Features and user interface
Both Apple Maps and Google Maps have all the modern mapping features including public transit and walking directions, turn-by-turn navigation, and more. Google Maps has been around for more than a decade and it has a much larger user base. It provides a few additional features such as the ability to avoid ferries and toll roads. Google's service also provides parking information. Apple Maps has these features, but it doesn't have the ability to avoid ferries.
With iOS 13, Apple has added tons of new features to its Maps. But the revamped Apple Maps has been rolled out to only 17 states in the US. The iPhone maker plans to roll it out to the rest of the US by the end of this year and internationally by the end of 2020. Google's service is already available almost everywhere in the US and other countries.
The new Apple Maps looks much better than before. The beige appearance of the older version has been replaced with more ecologically and topographically accurate data. You'll see richer greenery and building structure data with more depth and detail. In fact, the new Apple Maps is as good as, if not better than, Google Maps in providing topographical and ecological data.
Apple Maps has a Look Around feature, which is similar to Google's Street View. It provides a high-resolution and clear look at things around you. Since Apple is all about user privacy, it uses machine learning to blur the faces of people and license plates of vehicles in the Look Around view.
Apple has also added a real-time transit feature to provide real-time information such as departure times, cancellations, and outages for public transit systems. It also allows you to browse connections and stops in advance. Apple Maps now lets you share your estimated time of arrival with your friends. The app also makes it easier to group together a shareable collection of your favorite places and frequently visited spots.
Siri will give you directions in a more natural language than before. For instance, it will say "Turn left at the next traffic light" instead of "In 1,000 feet, turn left." Apple Maps also gets detailed indoor maps for 500 malls and airports in the United States.
All these features make Apple Maps a worthy competitor to Google Maps. But Google's service still has several things working in its favor, and Google is not sitting idle while Apple continues to improve its mapping technology.
It's much easier on Google Maps to spot your favorite locations with a bright yellow star marker. If you are viewing a specific area of a city on the map, Google beautifully highlights that area in orange. Apple's service doesn't highlight the neighborhood you are interested in.
Google's massive user base means its users leave reviews and ask questions about restaurants, shops, service providers, and other businesses. You can easily view the reviews and other details – such as popular times, the mode of payment they accept, whether they have a parking lot – in Google Maps about the establishment you are interested in. Apple's establishment data pales in comparison.
The search engine giant has also added an exciting feature to Google Maps on iOS that has been available to Android users for a while. The reporting feature allows you to report driving incidents, speed traps, traffic slowdowns, lane closures, construction, and other road hazards directly through the app by tapping the "+" sign and selecting Add a Report.
Also, the sheer volume of data that Google has makes its mapping service much more accurate than Apple Maps.
Apple Maps vs Google Maps: Privacy
If you are concerned about your privacy, Apple Maps is the service for you. The iPhone maker has been vocal about protecting your data. Apple also has a better track record than Google and other companies when it comes to user privacy. Most of your data including the directions and navigation history are kept solely on your device.
Unlike Apple, Google relies on your data to sell relevant ads and make money. So, you can't expect the same level of privacy from Google.
This year, Apple Maps received the biggest upgrade since its launch more than seven years ago. It still has a long way to go before it can match Google Maps in terms of features and capabilities, but it's rapidly closing the gap. If you value privacy, you'd want to stick to Apple Maps even though it lacks a few features available on Google's service.