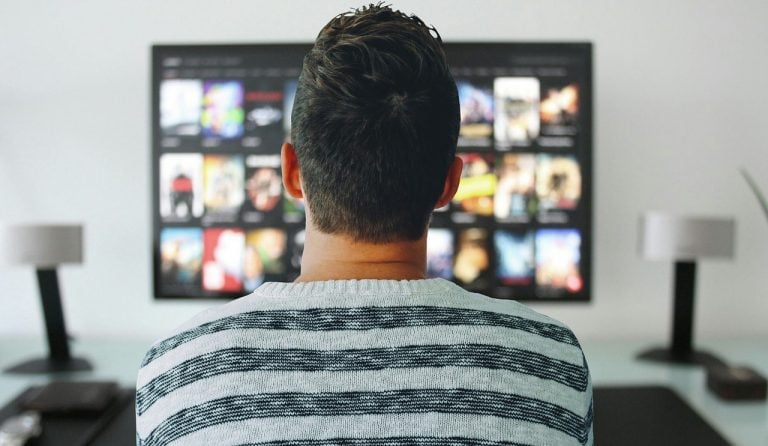 Consumers have always preferred a simple and intuitive user experience over a complex one. They tend to trust brands that provide simpler experiences, products, and communications. Businesses benefit by providing simple, transparent, and intuitive experiences to their users. Data shows that a stock market portfolio consisting of the global top 10 simplest brands has outperformed the major indexes by 679% since 2009.
Ranking the world's simplest brands
To compile a list of the world's simplest brands, global brand strategy firm Siegel+Gale surveyed more than 15,000 people across nine countries. They asked survey participants to rank 800 brands based on how simple or complex their products, services, or communications are compared to their peers. The participants also rated brands on how consistently they deliver on their promises.
The survey revealed some interesting details. For instance, about 64% people would recommend a brand that offers a simpler experience. And more than 55% people would happily pay more for simpler experiences. Siegel+Gale added that brands that fail to provide their customers with simple experiences "leave an estimated share of $98 billion on the table."
Despite 60% Loss On Shorts, Yarra Square Up 20% In 2020
Yarra Square Partners returned 19.5% net in 2020, outperforming its benchmark, the S&P 500, which returned 18.4% throughout the year. According to a copy of the firm's fourth-quarter and full-year letter to investors, which ValueWalk has been able to review, 2020 was a year of two halves for the investment manager. Q1 2021 hedge fund Read More
Social media brands have been struggling due to the spread of fake news and disinformation campaigns in recent years. Other categories known for offering a "complex" user experience are insurance, car rentals, and telecommunications. The ranking is based on Siegel+Gale's 2018 World's Simplest Brands report. The firm hasn't yet published the 2019 report.
10- Subway
Subway operates in a fiercely competitive market. The privately-held restaurant franchise operates more than 42,0000 locations worldwide. The survey participants praised Subway for its made-to-order sandwiches, clear menus, and quick service. Subway has also launched a Fresh Now program to offer a more personalized customer experience.
9- Uniqlo
The Japanese fashion brand is thriving even though the fashion industry has been struggling. Uniqlo is obsessed with product quality, simplicity, and longevity, says Siegel+Gale. Uniqlo operates more than 1,300 stores around the world.
8- Spotify
Spotify is facing stiff competition from Apple Music, and has accused Apple of playing unfair. The Swedish music streaming service remains focused on providing an amazing user experience. It has a library of more than 50 million songs. The app offers a clean and easy to navigate interface. It also has fantastic tools for music discovery.
7- Trivago
Just like Spotify, the German online booking platform is a new entrant in the global top 10. Searching, comparing, and booking hotels could be a stressful task. Trivago takes the stress out of the equation by allowing travelers to search for more than a million hotels to find the most suitable one at the best rate. The service is available in 33 different languages.
6- McDonald's
There is a reason why McDonald's CEO Steve Easterbrook has been ranked among the world's best CEOs. McDonald's is synonymous with simplicity, convenience, and reliability. The company has made its drive-through service faster than ever before. It also allows customers to order beforehand via smartphone or through a digital kiosk.
5- Carrefour
The largest French retailer has more than 12,000 outlets and close to 400,000 employees. Carrefour shoppers have praised its commitment to "accessibility" and "transparency." The retail giant allows shoppers to buy everything under one roof. Last year, it joined hands with British retailer Tesco to enhance the variety and quality of products available to consumers.
4- Lidl
Lidl is a leading German discount supermarket chain with more than 10,000 stores in Europe and the United States. Consumers have praised Lidl for offering a hassle-free shopping experience, affordable pricing, friendly customer service, and clear communications. Lidl entered the US market a couple of years ago, where it's encouraging consumers to "Rethink grocery."
3- Google
Google is the third simplest brand in the world. Every Google product is designed to be simple, accessible, and intuitive. The search engine giant has changed the way we access information and interact with our devices. Its open-source Android platform has also helped bring smartphones to the masses.
2- ALDI
ALDI is the biggest competitor of Lidl in the retail business. ALDI, which owns Trader Joe's retail chain in the US, has been praised for its no-frills shopping experience and affordable prices. Survey participants also praised its direct and helpful communication, top-notch customer service, and high-quality products.
1- Netflix
Netflix is the simplest brand in the world, according to Siegel+Gale. The subscription video streaming service offers a simple and easy experience (yeah, Skip Intro is an amazing tool). Users can easily search for and discover content, and stream it without any hassles. When you are traveling, you can download content for offline viewing on the go. Netflix also has built a vast library of exclusive movies and TV shows.