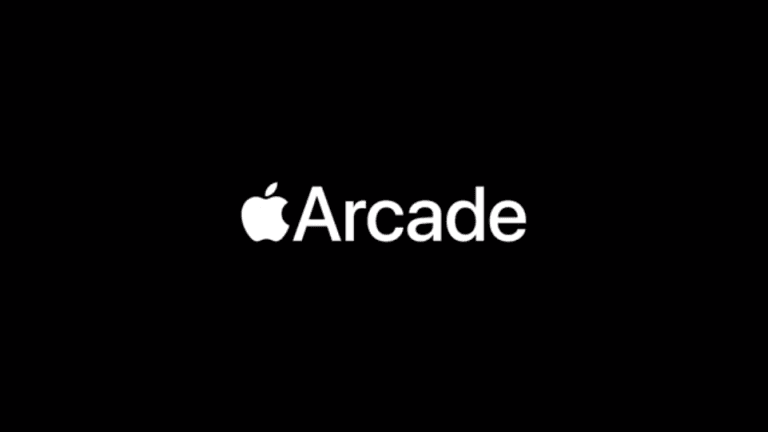 Apple has rolled out its much-awaited Arcade gaming service with the iOS 13 software. It will arrive on Macs with the release of macOS Catalina in October. If you love playing mobile games and are into the Apple ecosystem, the Apple Arcade service is worth a try. It's been priced at just $5 per month, and you get one month free trial. Here we take a look at the Apple Arcade games you should play first.
Have you played these Apple Arcade games?
Apple has launched the Arcade service with about 100 games, and will keep adding new titles every week. You won't find these titles on other platforms or services.
Arcade subscribers can download Arcade-exclusive titles from the App Store. You will be able to play games online as well as offline on your iPhone, iPad, Mac, and Apple TV devices. Apple also offers a Family Sharing plan for Arcade, giving access to up to six family members for a single subscription cost.
Q1 2021 13F Round-Up: Notable Hedge Fund Changes
Below is our 13F roundup for some high profile hedge funds for the three months to the end of March 2021 (Q1). Q1 2021 hedge fund letters, conferences and more The statements only include equity positions as 13Fs do not include cash and debt holdings. They also only include US equity holdings. Funds may hold Read More
The Arcade users will be able to resume games across devices. The monthly subscription gives you access to all the game content, features, and future updates. You don't have to spend money on in-app purchases. Apple has promised to protect your data and not show you any ads.
The Cupertino company has teamed up with renowned studios like Konami, Cartoon Network, Annapurna Interactive, SEGA, Lego, Ustwo, Capy Games, Finji, Will Wright, Klei Entertainment, Bossa Studios, Simogo, and others to develop Arcade-exclusive titles. Apple is actively contributing to the development costs of games for Arcade.
These are the Apple Arcade games you should play first:
10- Mini Motorways
Sequel to the iconic Mini Metro, this title involves drawing roads to connect people's homes and offices in a growing city. It retains the clean and vibrant style of Mini Metro. You begin with a small network of roads and pretty soon you'll have a giant metropolis with bridges, traffic lights, motorways, and a heavy flow of traffic. You lose yourself into the gameplay, feeling elated when everything is going as planned and stressful when things go bad.
9- Sayonara Wild Hearts
Developed by Sweden-based Simogo, Sayonara Wild Hearts is a pop album video action game. There's a lot of thrilling races and dance-battle action as you control a skateboarding girl through dance battles. It's stylish, fast-paced, and stunning. You'd want to play it again and again on your iPhone, iPad, or Mac.
8- Where Cards Fall
Developed by Snowman, Where Cards Fall is all about the exploration of adolescence, environmental puzzles, and some touching flashbacks. You are supposed to build pathways using stacks of cards to get a character from start to the end. It requires serious strategic thinking. It's packed with some really clever twists.
7- Bleak Sword
Bleak Sword is perfect for mobile gaming. Developed by More8Bit and Devolver Digital, this dark-fantasy action games throws you into a battle with different types of creatures including zombies and tree monsters. With a sword and shield, you'll be striking enemies down with precision. It's a thrilling and tense adventure.
6- Cricket Through the Ages
This Apple Arcade title offers a deep dive into history through the sport of cricket. Cricket Through the Ages is best enjoyed when you play it with a friend on the same screen. You and the other player will be bowling balls and swinging bats to make it through the history of humanity. The game is simple, absurd, and hilarious.
5- Overland
Developed by Finji, Overland is a turn-based strategy game where you'll be dealing with otherworldly threats. Your primary goal is to ensure the survival of a small group of travelers. Right from the beginning, you have to figure things out on your own. At each turn, you get to decide how to proceed through whatever challenge lies ahead.
4- Skate City
If you are into skateboarding games, Skate City is the Apple Arcade game worth trying. This skateboarding simulator packs everything for beginners as well as advanced players. The developers have optimized the game for touchscreen without losing the skateboarding vibe. The sun-killed visuals and the laid-back lo-fi soundtrack would make you want to pick a skateboard and start exploring.
3- Card of Darkness
Created by Zach Gage, Card of Darkness is a dungeon-crawling RPG wrapped up in an accessible game of solitaire. Each game begins with a bunch of cards face-up. The cards allow you to acquire money, use weapons, destroy obstacles, and recover your health. Your goal is to find a pathway without being killed as you level up.
2- Grindstone
Developed by Capy Games, Grindstone is one of the best Apple Arcade games right now. The developer had tasted some early success with puzzle games like Critter Crunch, and has made a comeback to puzzles with Grindstone. You control an adventurer who is supposed to connect lines of similar-colored monsters. It has more than 150 levels.
1- Assemble With Care
Assemble With Care is hands-down the best Apple Arcade game so far. Developed by Ustwo, this poetic puzzle game will have you play the role of a repairwoman who has arrived in a seaside town for a stay, and works odd jobs in the town. The presentation and soundtrack are incredible. The game is a joy to play on iPhones.