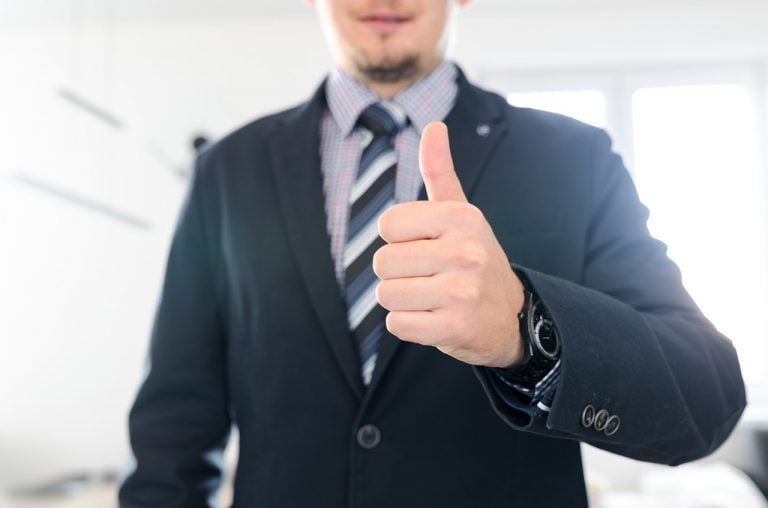 How Tech Leaders Can Ensure Regulations Meet Their True Objectives Without Unintended Consequences

Technology has always outpaced government oversight. And as a result, government regulators are often playing catch up with unintended consequences.
With the explosive growth in technology, we have seen countless service models completely upended — Uber for hailing rides, WeWork for securing corporate real-estate, UpWork for creative service support, etc. These companies aren't just trying to make our lives easier, they're fundamentally changing the way we live and work as a society. These innovations have helped serve and grow consumer's expectations of "anytime, anywhere" services. To feed this innovation, companies need runway to innovate. But, too often, regulators unintentionally cut that runway short.
ValueWalk's July 2022 Hedge Fund Update: Tiger Cub Hedge Fund Shuts Down
Welcome to our latest issue of issue of ValueWalk's hedge fund update. Below subscribers can find an excerpt in text and the full issue in PDF format. Please send us your feedback! Featuring Andurand's oil trading profits surge, Bridgewater profits from credit, and Tiger Cub Hedge Fund shuts down. Q1 2022 hedge fund letters, conferences Read More
[REITs]
Q2 hedge fund letters, conference, scoops etc
Government regulation has had a problem keeping pace with innovation. As a result, sometimes well-intended regulations miss their objectives, and worse, can cause negative, unintended consequences. Case in point, San Francisco's recent facial recognition ban. While acting to protect the public from aggressive surveillance, lawmakers have short-sightedly disallowed a large swath of facial recognition applications. In doing so, they helped hobble further advances from public deployment — including systems that could help improve safety.
This is not just with future-forward, fun applications, it happens far too often and in the most important parts of our lives.  If you've ever raised an eyebrow when given a fax number to provide an important document for insurance or banking reasons, you've experienced this yourself. Regulators intended to make sure providing documents was accessible to all, but in the process, ensured this now antiquated technology remains an option t
Tech leaders have a responsibility to help avoid these unintended consequences. They must be proactive. They can act as a link between the regulators and the entire downstream tech ecosystem — making sure that regulators understand the technology, business practice and customer expectation and usage.
Regulation
Tech leaders must first start good faith conversations with regulators and lawmakers to understand their intent. Is it to improve public safety? Are the regulations aimed at protecting privacy? Are the lawmakers trying to mitigate a perceived risk? More than likely than not, these are shared goals, and tech leaders should not be afraid to say as much.
With a clearer picture of the intended regulatory outcomes, tech leaders should work closely with legislators and impacted businesses to immerse them in the technology ecosystem. This doesn't just mean flashy tours of Silicon Valley headquarters — it means giving them a holistic picture of the entire business and customer ecosystem that would be affected by the proposed regulation. For example, will new regulation bring high business costs or customer inconvenience? This happens in many of today's regulated financial transactions that require in person personal identification. Tech leaders and their business counterparts should now point to the heavy business cost and customer burden these cause. They should also point to the advancements in facial recognition and e-signatures have progressed to a point where more traditional identification procedures are no longer necessary and are often inferior in fulfilling the regulatory intent.
Regulators need to play a bigger role too. They need to be more proactive in understanding tech innovations and how they can lessen the negative externalities of their proposed regulation. They must learn and justify how coming regulations and how they might affect customers. And, they should work with innovators and business community to get ahead of those issues.
Tech leaders and consumers
In the end, consumers will notice when tech leaders have stepped in and prepared their respective industries to adapt to regulation. When a GDPR-like regulation is eventually settled upon, for example, companies that have proactively managed their data privacy will be better equipped for the new standards. This allows them to build trust with consumers and as others in the industry lag behind.
Naturally, for many companies, getting ahead of regulations isn't an easy task. Many businesses — in historically well-regulated industries like banking, insurance and finance simply aren't equipped to gain the leading edge on their own. It is imperative that companies seek out technological partners to enable them to nimbly manage regulatory changes. With technology partners at their side they can institute proactive measures — like adopting more agile methods, automating workflows and other process efficiencies — that can help over-deliver on compliance requirements when they eventually come. When regulation looms, this layer of agility not only removes compliance overhead and exposure but also can cut cost to serve and deliver a better customer experience.
A regulatory process that is co-piloted by tech and business leaders that have shown a commitment toward better practices is ultimately a win for everyone involved.
Updated on