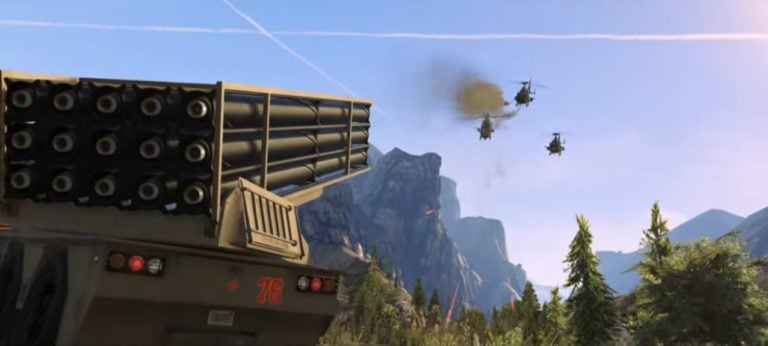 You may already have a few PC games launchers, but if you love GTA, you will now have to install one more. On Tuesday, Rockstar Games released its own PC launcher. To encourage users to download the Rockstar Games Launcher, the company is giving away GTA San Andreas for free.
How to get GTA San Andreas for free?
The Rockstar Games Launcher will allow gamers to keep all their Rockstar games in one place. You will be able to keep games in one place irrespective of where you bought them from. Other features accompanying the launcher are cloud saves, automatic updates and a shop. The pricing, however, is similar to the Steam.
So, there is not much reason to download it unless you want GTA San Andreas for free. For a limited time, Rockstar is giving away a free digital copy of Grand Theft Auto: San Andreas. To get GTA San Andreas for free, you will have to sign in with the Rockstar Social Club login. The game currently costs $14.99 on Steam.
Jim Chanos Unveils Lastest Short As Fund Manager Bets On Further Market Declines
Jim Chanos has a new short target in his sights. Earlier this week, the hedge fund manager disclosed that he is betting against "legacy" data centers that face growing competition from the trio of technology giants, which have previously been their biggest customers. The fund manager, who is best known for his winning bet against Read More
Download the Rockstar Games Launcher for PC and get Grand Theft Auto: San Andreas FREE: https://t.co/nt1B0PsH7t pic.twitter.com/1AW6gQKUNj

— Rockstar Games (@RockstarGames) 17 September 2019
Going forward, we may see the Social Club and launcher getting further integrated. Currently, you can use it for posting photos, videos, jobs and more. You can possibly do all these things through the launcher as well.
"The Rockstar Games Launcher comes with a host of features including the addition of cloud save functionality to all supported titles, the ability to keep your Rockstar Games PC library updated automatically, and ways to follow all the latest Rockstar Games news from directly inside the Launcher," Rockstar said in a statement.
It must be noted that the Rockstar Games Launcher won't be compatible with Rockstar's entire back catalog. However, it does support all big titles, but users will have to buy the supported games from the program's store. Another option is users can purchase the GTA Online Shark Cash cards, which is the in-game currency for the online multiplayer games.
The following is the list of all supported titles: GTA 3, GTA Vice City, GTA San Andreas, Bully: Scholarship Edition, LA Noire: Complete Edition, GTA V and Max Payne 3: Complete Edition.
Rockstar Games Launcher – should you download it?
Considering the features offered along with the supported games and the fact that Rockstar is penetrating deeper into everlasting games like GTA Online and Red Dead Online, it makes sense to download the launcher.
After you download the launcher, you will be asked to scan the PC for any currently installed Rockstar titles. If it finds any game, it will add that into the launcher. Additionally, any saves will also be integrated into the launcher. The launcher will also link the users' Rockstar Social Club account to cloud saves and update the games automatically.
The Rockstar Games Launcher is now available to download for Windows. Once you download, the digital copy of GTA: San Andreas will get added to the library for free. There is no information when this offer will end, or when the launcher would come to the Mac computers.
One likely reason why Rockstar has come up with the launcher is to boost its revenues. Rockstar enjoys robust sales on Valve's Steam store, but it had to share a portion of this sale with the platform. Thus, to avoid third-party commissions, Rockstar possibly came up with the launcher.
With the release of the launcher many are also speculating that the Red Dead Redemption 2 may soon come to the PC. However, there are no words on this from the company.
Best launchers to organize PC games
There was a time when you could launch almost every PC game from one place with the help of Valve's Steam launcher. Later, most companies introduced their own launcher as well. Now, there are so many launchers that it often gets difficult to keep track of the games on each launcher.
If you own too many PC games, then you might possibly have come across this problem as well. It sometimes gets difficult to remember which game is installed on which launcher. You can, however, get rid of this problem, but for that you will have to install one more launcher. There are many options that you can go for, but the popular ones are discussed below:
Discord – it is primarily a free voice chat for gamers, but in 2018, it added a game store and Discord Universal Library. This library scans a user's computer for games, and then adds those to the Discord Universal Library. Thereafter, you can launch those games from that library.
Razer Cortex – it does quite a few things, such as system cleaner, game performance booster, system performance booster and more. Moreover, it also serves as a library for all your installed games across different launchers.
LaunchBox – it initially launched as a front end for the DOSBox emulator. Later, it got more features, and is now one of the advanced launchers available.
Other popular game launchers are Photon, GameRoom, Playnite and GOG's Galaxy launcher.
Updated on