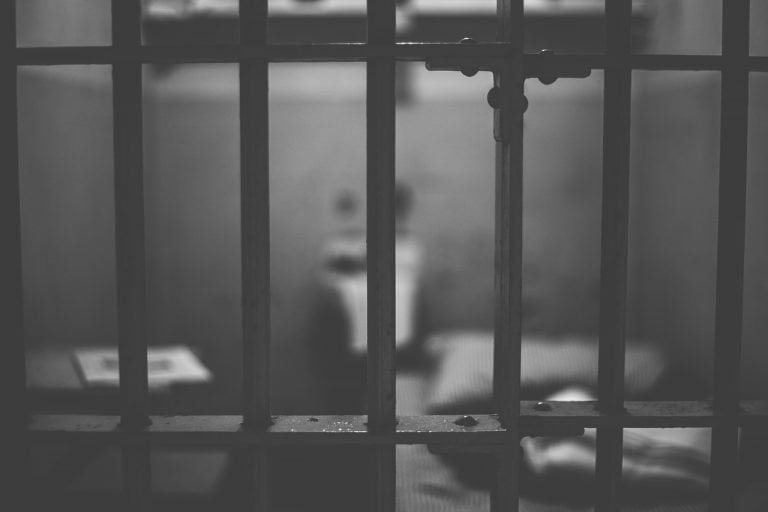 LGBTQ, Civil Rights and Immigration Justice Organizations Call for Release of lgbtq migrants with HIV Currently in Immigration Prisons
Complaint submitted to Department of Homeland Security details horrifying abuse of 19 individuals at eight immigrant prisons around the United StatesToday, Transgender Law Center (TLC), Black LGBTQIA+ Migrant Project (BLMP), Center for American Progress, along with 11 other LGBTQ, civil rights and immigration justice organizations, submitted a complaint on behalf of current and formerly detained lesbian, gay, bisexual, transgender, and queer individuals and people living with HIV (LGBTQ, PLWHIV) against CoreCivic, GEO Group, LaSalle Corrections, the Department of Homeland Security (DHS), Immigrations and Customs Enforcement (ICE), and Customs and Border Protection (CBP), holding them responsible for jeopardizing their health, safety, and lives while in immigration detention.
Q2 hedge fund letters, conference, scoops etc
Khrom Capital killed it during the first quarter, continuing its strong track record; here are their favorite stocks
Khrom Capital was up 32.5% gross and 24.5% net for the first quarter, outperforming the Russell 2000's 21.2% gain and the S&P 500's 6.2% increase. The fund has an annualized return of 21.6% gross and 16.5% net since inception. The total gross return since inception is 1,194%. Q1 2021 hedge fund letters, conferences and more Read More
"Each individual who shared their experience in immigration prison for this complaint described horrifying abuse that was entirely preventable," said Lynly Egyes, TLC's Legal Director. "The experiences of these individuals are not the exception, they are the norm for LGBTQ migrants and people living with HIV in immigration prisons. Because of that, we call for the immediate release of all LGBTQ migrants and people living with HIV."
HIV and OIG
An Office of the Inspector General (OIG) report looking at 2018 and 2019 inspection reviews of ICE immigrant prisons concluded that ICE's monitoring systems do not ensure adequate oversight or systematic improvements in prison conditions. These immigrant prisons continue to operate with these problems remaining unaddressed for years. Further, the OIG found that ICE did not hold private prison contractors accountable for not meeting performance standards, meaning that they continued to receive contracts and make a profit while people were forced to live in inhumane conditions.
During a telephonic press conference announcing the complaint, Zack Mohamed, a BLMP Steering Committee member, spoke about Sza Sza, a trans Jamaican woman who is currently serving an indefinite sentence in El Paso Processing Center and being incarcerated with men. She was previously detained at Cibola County Correctional Center, where she faced anti-Black racism and transphobia, and was held in solitary confinement for long periods of time. He recalled that during a visit she received by BLMP members, Sza Sza shared, "My life means nothing if I'm not advocating for dismantling these systems… no one should go through what I've had to go through."
LGBTQ migrants in prisons
The testimonies featured in the complaint shed light on the poor oversight and lack of accountability seen at eight immigrant prisons: Cibola County Correctional Center in Milan, New Mexico, Adelanto Detention Facility in Adelanto, California, Otay Mesa Detention Center in San Diego, California, Irwin County Detention Center in Ocilla, Georgia, South Texas Detention Facility in Pearsall, Texas, Aurora Detention Facility in Aurora, Colorado, Hudson County Correctional Facility in Kearny, New Jersey, and Krome Service Processing Center in Miami, Florida. Most of these immigrant prisons are privately operated by either CoreCivic, the GEO Group, or LaSalle Corrections. The majority of the testimonies detail experiences in immigration prison that recently, though the range is from 2014-2019.
"It is unconscionable that Congress is continuing to line the pockets of CoreCivic, the Geo Group, and LaSalle Corrections as our people suffer countless horrors in immigrant prisons," said Ola Osaze, director of BLMP. "Tomorrow, the House will hold two hearings on ICE immigrant prison conditions. This is a systemic issue and we demand systemic solutions. We demand they release LGBTQ migrants and people living with HIV on parole without bond and let them continue pursuing the legal relief they have available while living with their communities."
Read the complaint here.
---
Transgender Law Center (TLC) is the largest national trans-led organization advocating self-determination for all people.