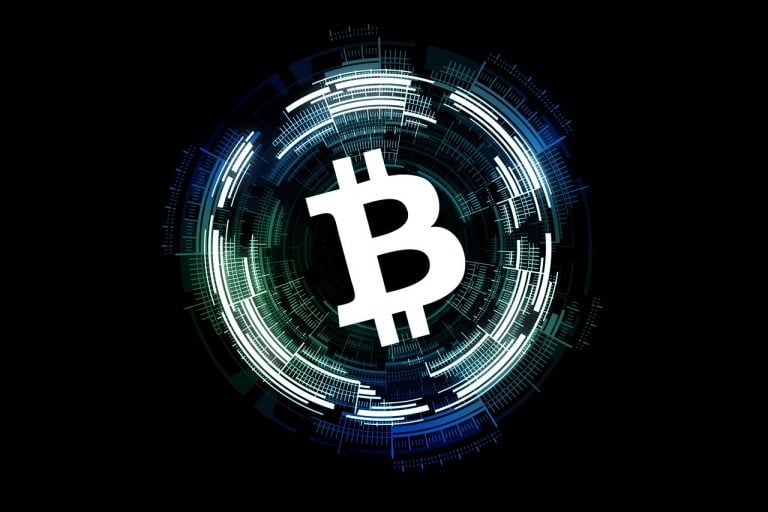 Most of my professional career I've been in the tech industry, from studying IT in Switzerland to founding a blockchain company and all the time in between, the tech space has been my passion. In this industry, the one thing that I've seen over and over again is that change is driven by innovation.
It was during my university studies that I first heard about blockchain. Explained to me as "a new technology that could disrupt the world as we see it today". Intrigued, I looked into it deeper, starting with Bitcoin, the flagship cryptocurrency backed by this new technology. After learning more about it, and even mining a little bit from my own laptop, I discovered the real potential it has to impact and change industry standards and business practices on a global scale.
Q2 hedge fund letters, conference, scoops etc
Robinhood 2021 Conference: Cathie Wood discusses her investment process with Lee Ainslie [Exclusive]
ARK Invest is known for targeting high-growth technology companies, with one of its most recent additions being DraftKings. In an interview with Maverick's Lee Ainslie at the Robinhood Investors Conference this week, Cathie Wood of ARK Invest discussed the firm's process and updated its views on some positions, including Tesla. Q1 2021 hedge fund letters, Read More
Private keys and blockchain
Fast-forward to today, and blockchain is a buzzword on the tip of everyone's tongue. Tech giants like IBM, Apple and Microsoft are spending millions on research and development. Blockchain start-ups are rampant in every corner of the world and there are more than 2,800 cryptocurrencies, all utilizing in some way or another this innovative technology.
This rapid growth in blockchain technology is proof that the world is beginning to recognize, accept and soon adopt it into our daily lives, and I see it as the ideal time to solidify a position in the acceleration of this innovative advancement.
The thousands of digital currencies and crypto tokens out there are now being traded on hundreds of crypto exchanges in the range of tens of billions of dollars daily. This raises the question "how do these new cryptocurrencies get listed on exchanges?" My company, DECENT, has created a service named DECENT Crypto Services to handle exactly this operation.
Our new service is focused on optimizing the processes involved in listing and managing cryptocurrencies and cutting costs for exchanges. Most people might not know that to list any coin on an exchange, it requires lots of time and resources. Reports show that some can take as long as six months and up to $50,000 USD for just a single coin.
This tedious and expensive process is absorbed by the exchanges themselves. Not the most ideal situation if you are running an exchange, which is why we have created an efficient, all-purpose service to streamline this operation and relieve the exchanges from any drain on their own resources by optimizing and managing everything for them.
DECENT private keys
DECENT Crypto Services (DCS) offers three different services, which can be packaged together or offered separately and encompass all aspects of listing, storing and safely managing new or existing cryptocurrencies:
Universal API
Market Making
Wallet Security and Management
We can integrate our Universal API with any exchange's pre-existing technology stack, making it the easiest way to list new coins on an exchange. It's essentially the bridge between exchanges and the blockchain of the coin they desire to list, offering a hassle-free solution that simplifies the entire listing process.
Our Market Making service focuses on solidifying the liquidity of new or existing tokens on an exchange. Markets with high-liquidity are more resilient to manipulation or disruption from immoderate bids and asks. By enabling exchanges to create or increase the liquidity of coins, we ensure healthy order books and secure coin stability.
Security
Security is paramount when it comes to the large quantities of transactions that exchanges see every day. Our Wallet Security and Management service safeguards exchange wallets and protects digital assets while still giving them full control. We keep funds safe from hackers, malware, theft and any other malicious attacks without risking the private keys of the exchange wallet themselves.
Private keys security is of utmost importance for any digital asset wallet, and our solution allows exchanges to transact without the need to disclose their private keys by leveraging the same industry-standard hardware as currently used by Swiss banks. We guarantee a backing of 400 million Swiss Francs (CHF), plus, the additional security of hosting backups of an exchange's wallets in former military nuke-proof bunkers located in the Swiss Alps.
DCS offers customizability within each of these services in order to fit the specific needs of any exchange bringing the best possible option to list and manage new tokens right to the exchanges doorstep.
Article by Matej Michalko, Founder and CEO, DECENT